This is a sponsored post written by me on behalf of Folgers. All opinions are 100% mine.
8 Ways on How I Enjoy My Coffee!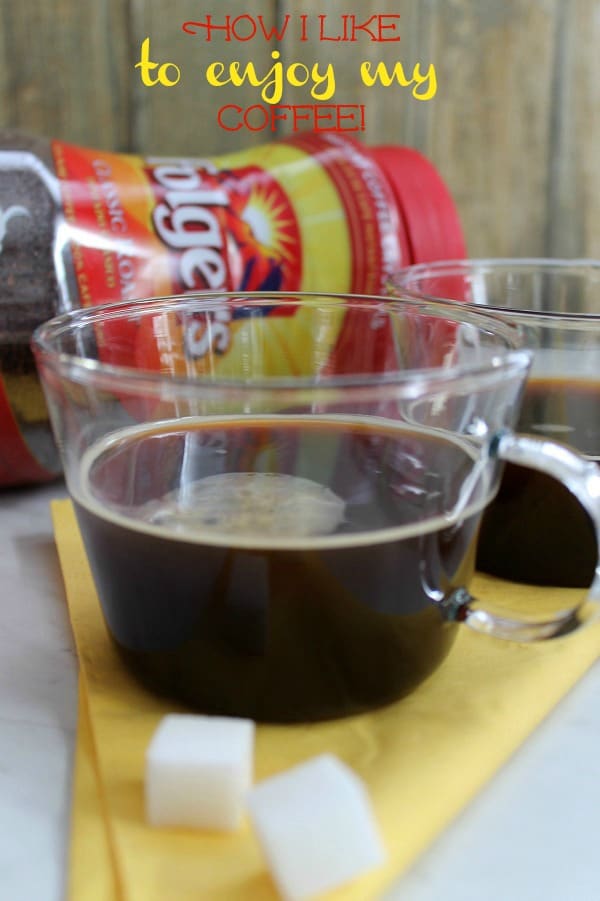 The last time we talked about coffee I was making a nice refreshing drink for hot days. Well those types of days have descended upon us here in Indiana for sure. Oh don't worry I am not complaining North Carolina was much worse when we lived there!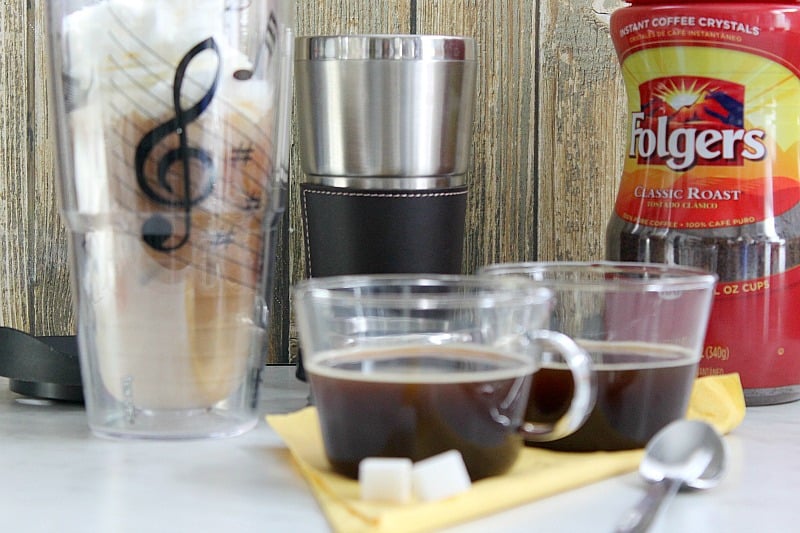 There are several ways I like to enjoy my coffee:
I like it fresh, hot with a little cream and sugar.
I like it on the go in my travel mug.
I like to add ice and top it with whipped cream! (It's amazing)
As you know, I like it poured over my ice cream!
I like a small cup in the afternoon with maybe a cookie or two!
I like it as I am driving around running errands.
Sometimes I like it after dinner, but that is only after i have eaten a very special meal!
I like it easy and convenient because being a food blogger sometimes like gets crazy and you need a little pick me up that only takes a few seconds to make!
As you can see there are various ways to enjoy coffee!

I was working very hard this day pumping out 4 recipes. Coffee is how I finished my day!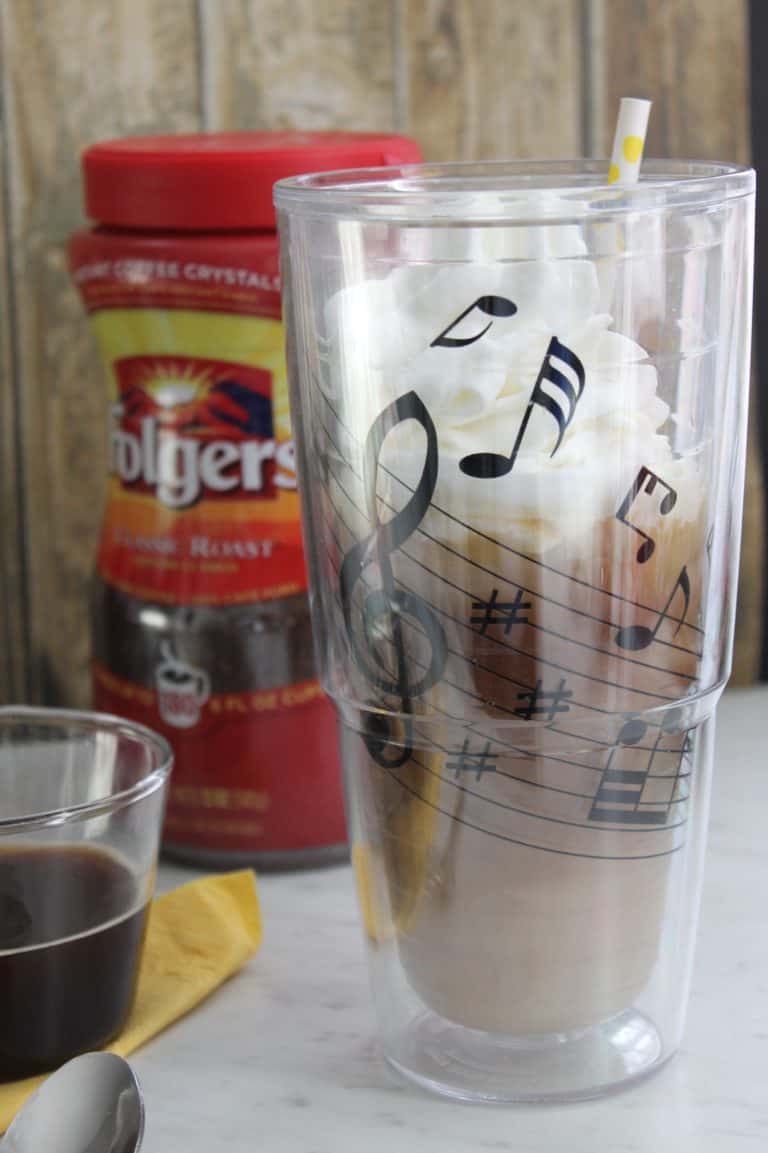 My stepdad literally keeps a coffee pot going all of the time, but sadly I don't have an american coffee pot. So what do I do? I keep Instant Coffee in the house such as Folgers instant coffee! It's the perfect solution for me!
If you are looking for some coffee recipes, look no further! Folgers Recipes has you covered.
I found Raspberry Mocha Shake, Triple Berry Cafe Mocha, and Cappuccino Frost that each only take five minutes to prepare!
Surely we have time to whip on of these up today! What flavor coffee would you like to try?