This is a Sponsored post written by me on behalf of Honey Bunches of Oats for SocialSpark. All opinions are 100% mine.
One thing that my kids love for breakfast is cereal. I say one thing as if there are other options. Actually they eat cereal just about five days a week maybe more. Sometimes I try to mix it up during the week or on the weekends. They are pretty easy going when it comes to breakfast!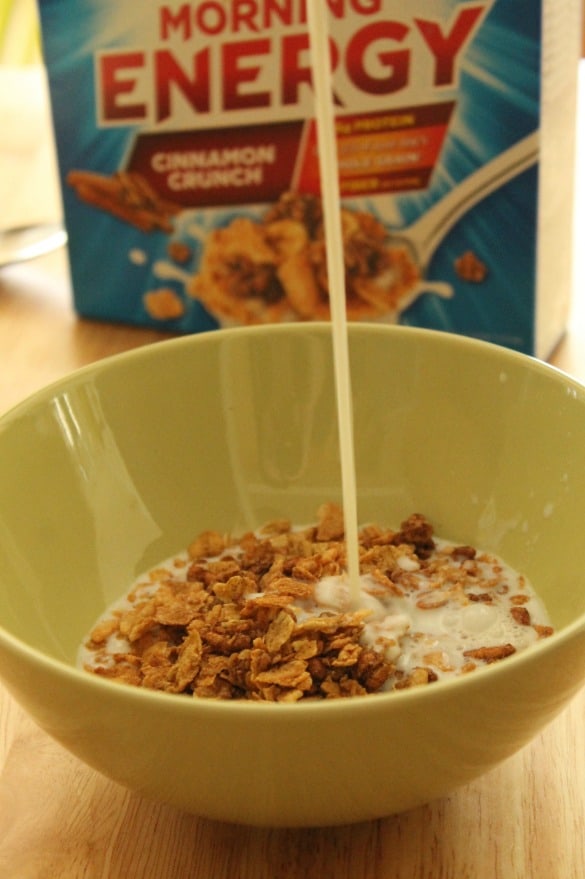 Because the kiddos eat so much cereal and it is the first meal of the day I don't always like to feed them sugary cereals. I think they should always have a balance. That is what you get with these new cereals from Honey Bunches of Oats.There is Cinnamon Crunch and Chocolatey Almond Crunch, both packed with whole grain, protein and fiber with a combination of crispy whole grain flakes and granola clusters.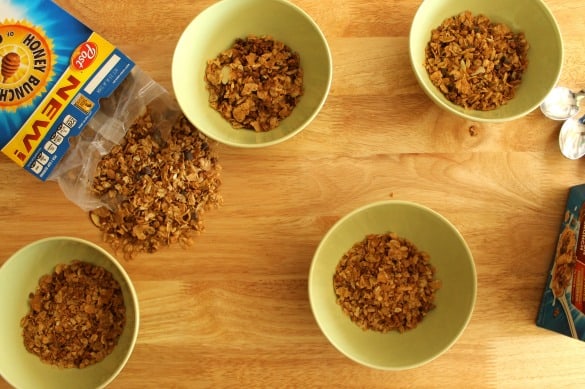 Now mind you when I put these two cereals out for the kids to take they all jumped for the Chocolatey Almond Crunch, because really who doesn't like a little chocolate in your day. They enjoyed the chocolate pieces and the granola clusters.  Before tasting them I really thought this would be my favorite because those are two flavors that I love to eat together
.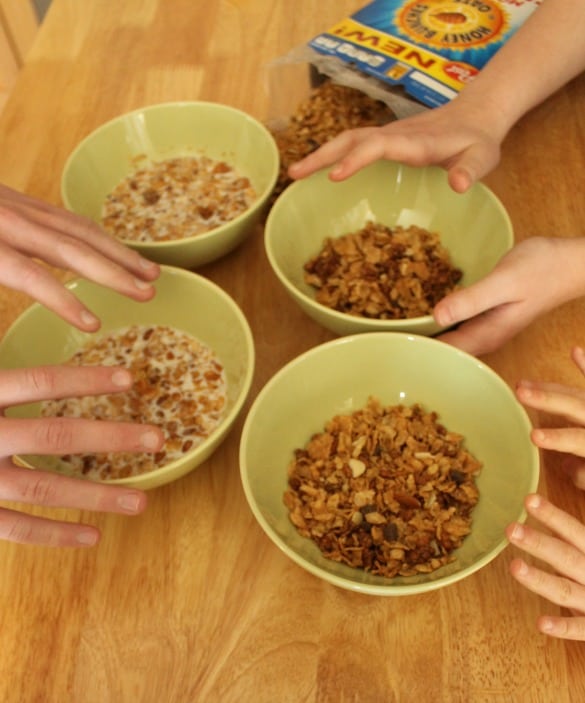 To my surprise I am a huge fan of the Cinnamon Crunch. I could not get over the taste of the cinnamon in the cereal. It was robust and authentic and I really felt like I was eating something baked with cinnamon. It was amazing to me how the flavor of the cinnamon came out in this cereal and to think that it helps me get a jump start to my day makes it even better!
Which flavor would you like to try and get a jump start to your day?
Find more great flavors of Honey Bunches of Oats by following Honey Bunches of Oats
Honey Bunches of Oats Morning Energy