Need a tasty meal to add to your meal plan this week? Or just looking for a great weekend meal to eat while watching the game? These Hawaiian Hamburgers are perfect for either one!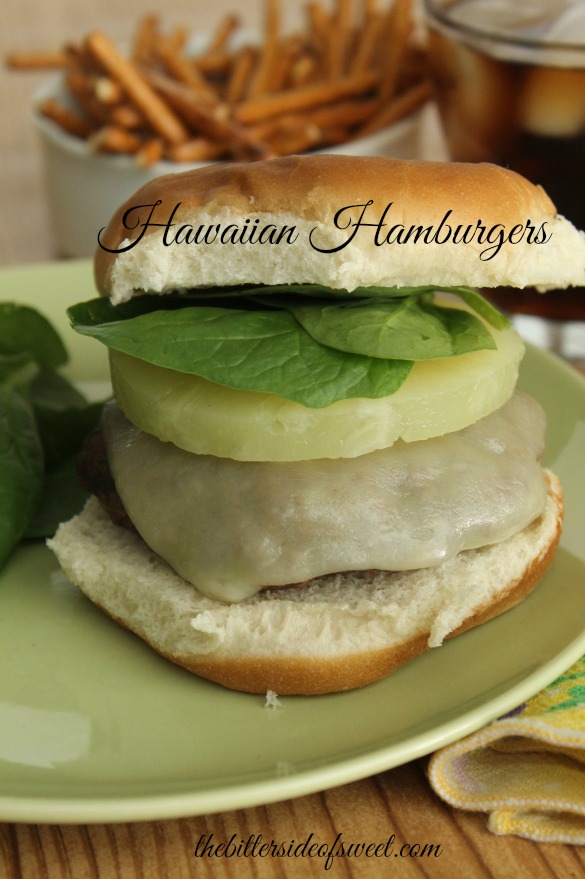 There are a lot of people in my house, so I am always cooking. Well I am the type who likes to mix things up a bit. Offer something different. So lately I have been doing meal planning. It has actually helped me on a weekly basis, so I don't stress everyday about what I am going to cook. It also helps limit my trips to the grocery store. I am able to plan and go and have all I need for the week. Believe me, when you have little ones that you don't want to keep dragging in and out of cars because you need to make multiple trips to the grocery store, it is very helpful!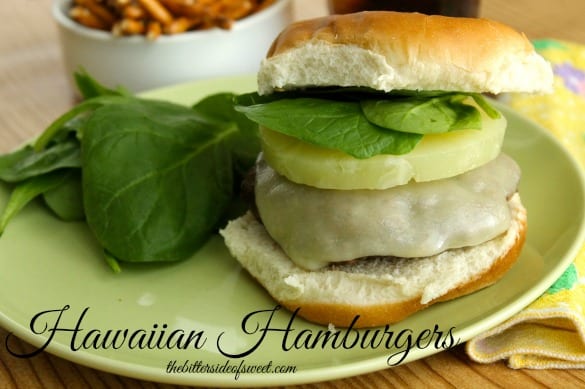 That is how I discovered these hamburgers. I was looking for something new and it never hurts to figure out how to add that fruit and veggie to a meal as well. I told the kids that this meal has it all. It has your dairy, fruit, vegetable, meat and bread! What more could you ask for? And guess what? It also has the taste and flavor to back it up! ENJOY!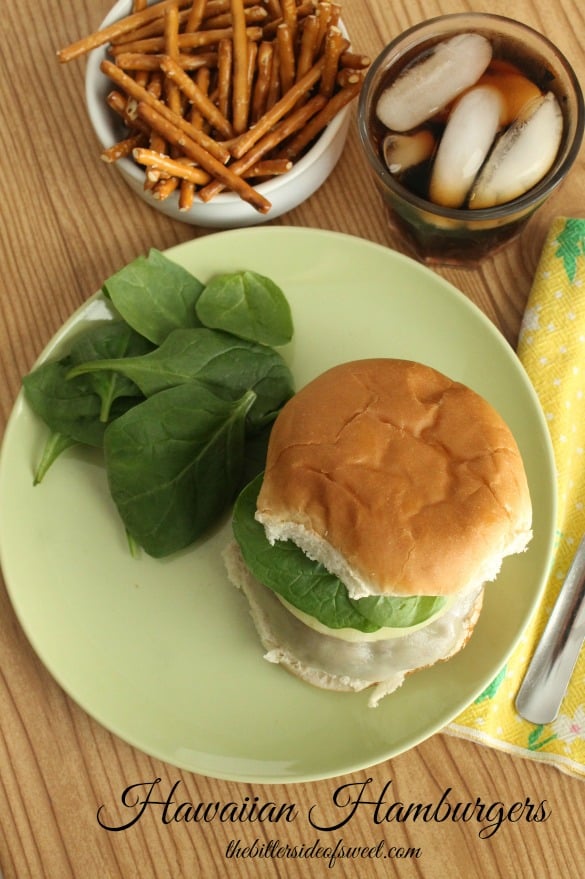 Want to connect more with TheBitterSideofSweet? Follow at:
Facebook | Bloglovin | Pinterest | Instagram | Google+ | Twitter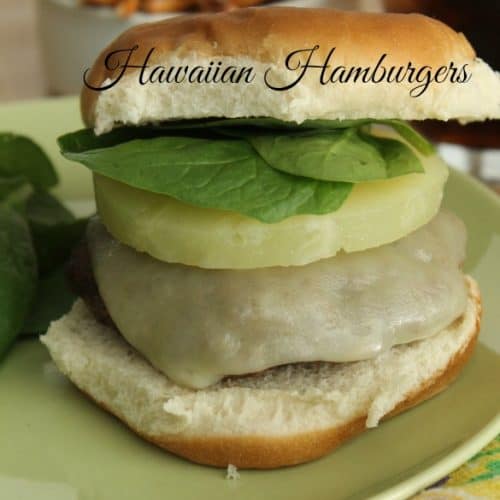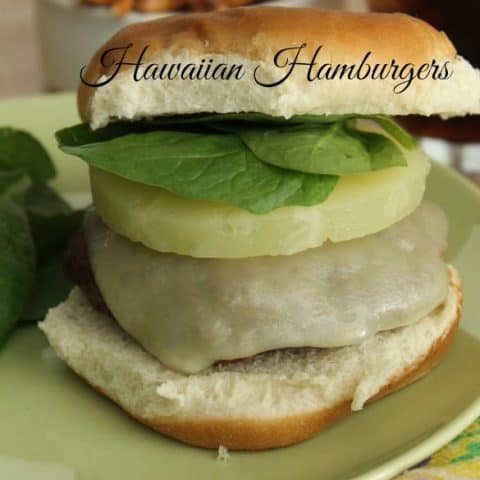 Hawaiian Hamburgers
Hamburgers full of pineapple and onion flavor in eat bite!
Ingredients
2 1/4 pounds of lean ground beef
1 package of onion soup mix
6 tablespoons of bread crumbs
1 egg
1/3 cup of plain greek yogurt or sour cream
14 slices of deli style swiss cheese
14 slices of pineapple
spinach for garnish, optional
Instructions
Preheat a large frying pan on medium.
In a large bowl add ground beef, onion soup mix, and bread crumbs.
Mix together.
Then add egg and greek yogurt. Mix well.
Shape the beef into 12 patties.
Cook for 4 minutes, then flip and cook another 4 minutes or until done.
Add cheese and allow to melt for 1 minute.
Serve on buns and ENJOY!
More hamburgers from around the web:
Teriyaki Hamburgers and Roasted Potato Wedges by Your Homebased Mom
The Best Burger Recipe Ever! by Yummy Healthy Easy
Steakhouse Smoky Barbecue Beer Burgers by The Slow Roasted Italian
The Best Hamburger Recipe (and amazing secret sauce) by Six Sister Stuff
this recipe may be linked at these sites