Make an easy summer recipe with this Grilled Chicken Fajita Salad!
his is a sponsored post written by me on behalf of Tyson Foods, Inc., Circle Foods LLC, and Pinnacle Foods Group LLC. All opinions and text are entirely my own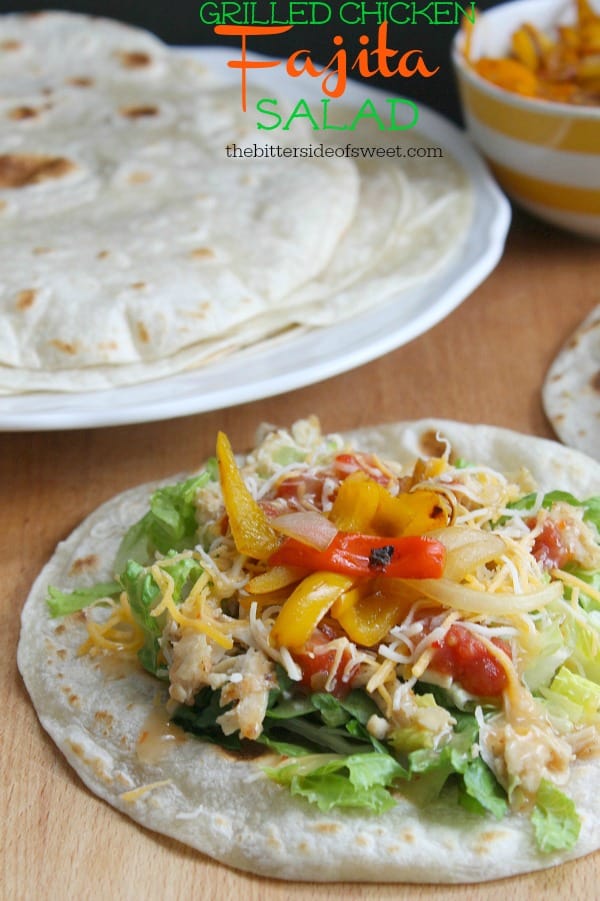 Have I told you how much I love creating simple, easy recipes during the summer? Nothing complicated here! I have really had no time.
I was thinking that my summer vacation was going to be relaxing, stress free and slow. That has not been the case at all. We have been out running to soccer two nights a week and also taking my oldest daughter to volleyball so it feels like we are doing the exact opposite of what summer vacation should be.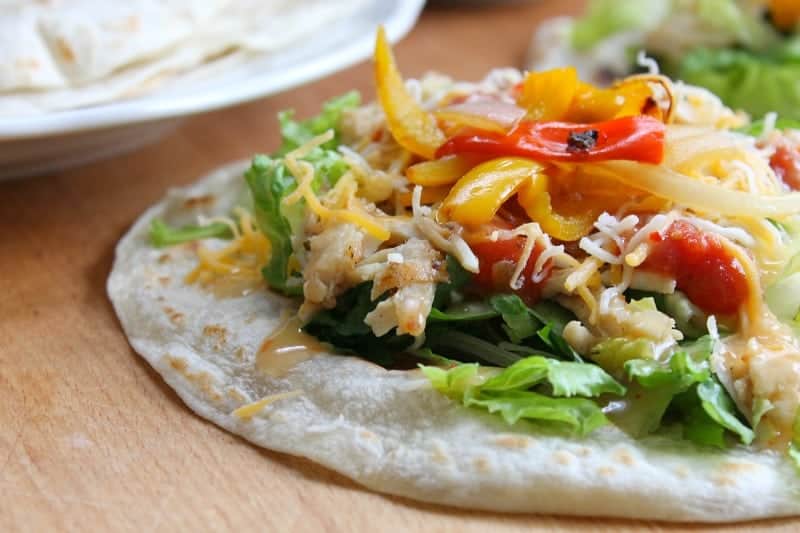 No worries, the kids have had a great summer so far and we managed to run off to the beach for a week, which has totally been the highlight of my summer.
Because I have been so busy I wanted to make some easy meals and this Grilled Chicken Fajita Salad fits the bill! To make this meal I ran to Walmart and picked up some items. I bought Wish-Bone® Italian Dressing, Tyson® Grilled & Ready® Chicken, and Tortilla Land® Flour Tortillas. For the tortillas you can find them in the refrigerated section. And let me tell you! They are amazing! I have never eaten fresh tortillas like these and I definitely got a joy out of cooking them myself, they are also made with only 5 ingredients!
Now I know you must be thinking Italian dressing and tortillas? Really though, the flavors of the dressing are so robust, and with the grilled chicken and vegetables everything went so well together! The grilled chicken is simple and convenient to make which makes this meal come together super quick! ENJOY!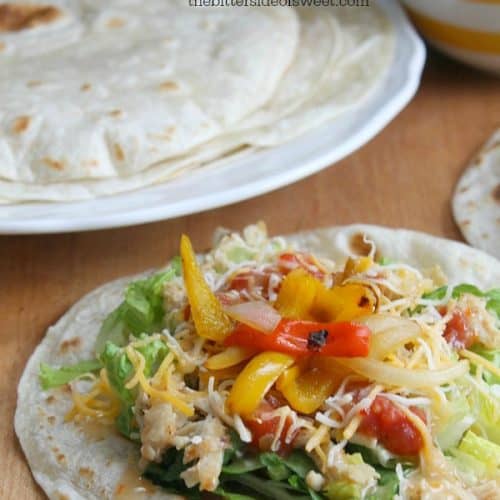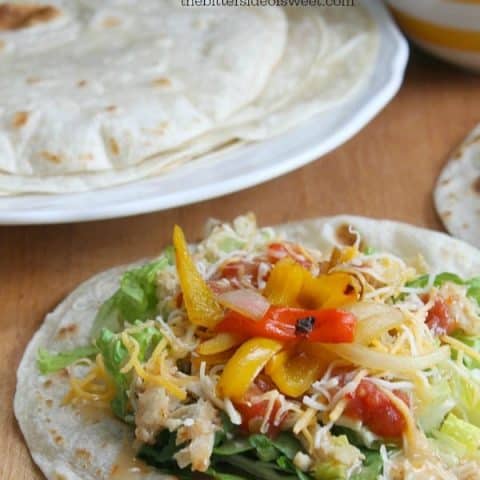 Grilled Chicken Fajita Salad
Ingredients
20 ounce package Tyson® Grilled & Ready® Chicken
1 head lettuce, washed and chopped
2 cups sliced multi colored bell peppers
1 cup sliced onions
3 tablespoons olive oil
salt
1/2 cup mexican shredded cheese
1 cup Wish-Bone® Italian Dressing
1 package 18 count Tortilla Land® Flour Tortillas, cooked according to package
Instructions
Cook chicken according to package. Set aside.
Add peppers, onions. olive oil and salt to pan.
Sauté peppers and onions in large pan over medium heat till soft and onions translucent. Set aside.
To make salad:
Top tortilla with salad, chicken, peppers, cheese and dressing.
Serve and ENJOY!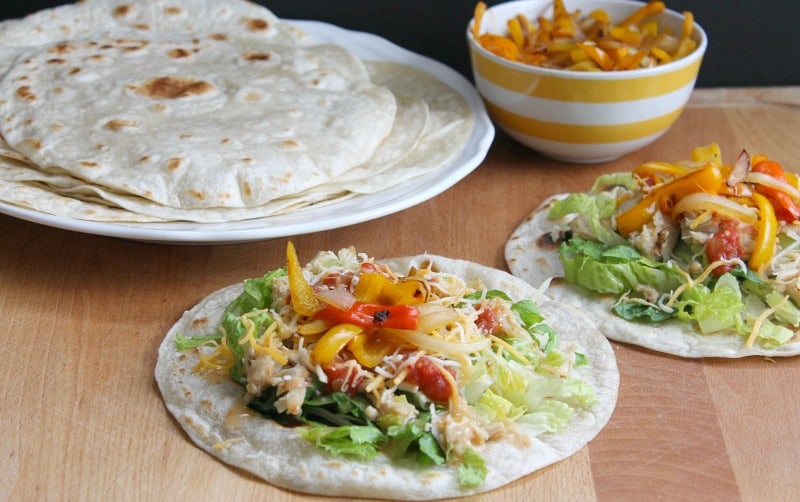 .