These Fruity Pebbles Granola Bars are easy to make and come together pretty quickly!
This post is sponsored by Post Pebbles. All opinions are 100% my own.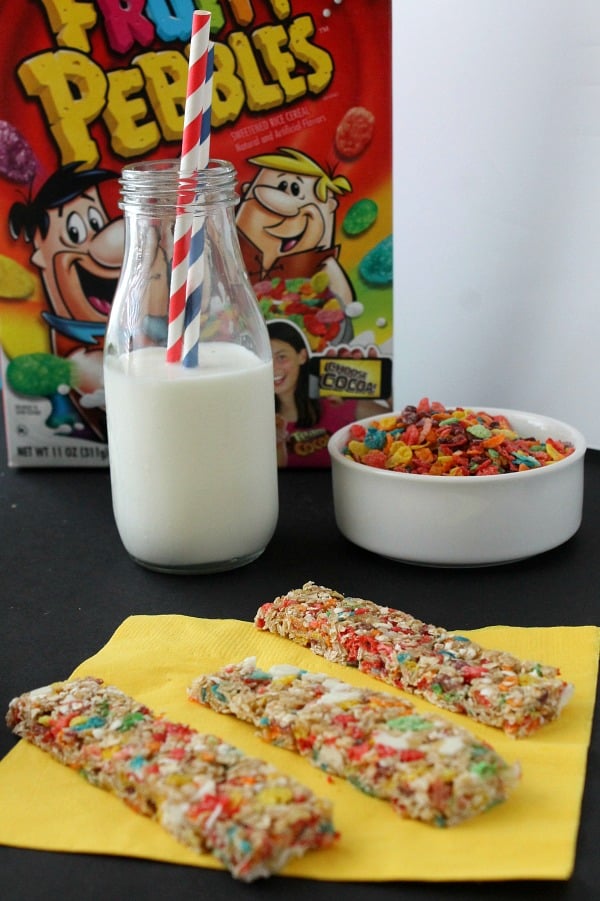 So we haven't talked much about food since Mother's Day. Let me share you a story of how my morning went that day. I heard little people start creeping down the stairs at around 6:45am. I finally pulled myself out of bed at around 7:15am to grab a shower and head down stairs for my waffles that I requested for the day.
Well a few minutes later I have my husband telling me to come downstairs because the kids almost set the house on fire. In their attempt to make waffles, they realized they could not find all of the ingredients so they decided to change up the game plan and make pancakes. Sometime during their clanky pots around, someone laid their (school issued) computer on the glass stove top.
They proceeded to turn on the stove and walk away, with the computer still on top. Let's just say my house smelled like burnt plastic all day and we have yet to figure out the cost of replacing the computer. No one was hurt but all were pretty scared.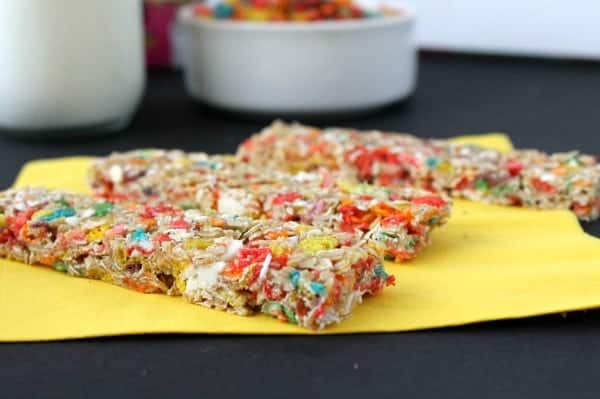 Breakfast, as I have told you, is an interesting thing in my house. Some are bored with it, some of us like to mix it up. What I do know for sure is that the kids love to eat cereal. Sure I try to give them options like muffins or granola but cereal tends to be their go to breakfast each and every day.
This time I decided to take one of their favorite cereals and make them into a granola bar. Let's just say they were please and very happy with this option!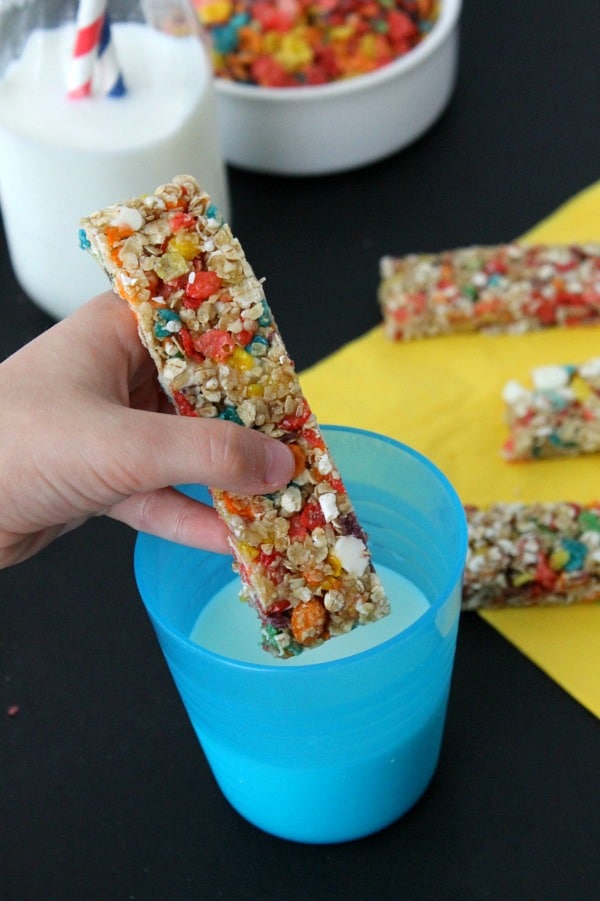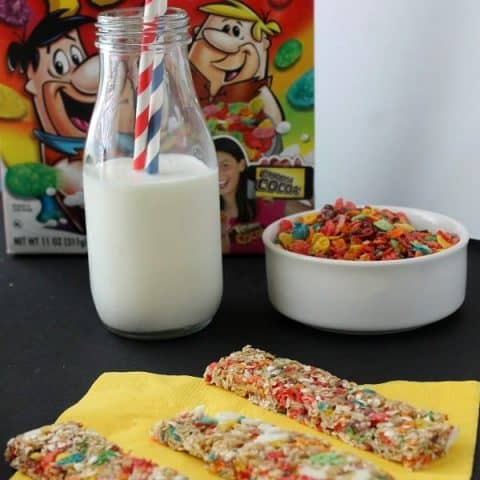 Fruity Pebbles Granola Bars
These Fruity Pebbles Granola Bars are easy to make and come together pretty quickly!
Ingredients
4 tablespoons butter
1/2 cup brown sugar
1/4 cup honey
2 cups quick oats
1 1/2 cups Fruity Pebbles
1/2 cup white chocolate chips
Instructions
Melt butter, sugar and honey.
Boil till all sugar has dissolved (for about 5 minutes)
In a large bowl combine oats and Fruity Pebbles.
Pour butter mixture over cereal and stir.
Add white chocolate chips and pour into 8x8 pan.
Spread evenly into pan and press firmly to compact it.
Refrigerate for 20 minutes till set.
Cut and Enjoy!
Must be stored in the refrigerator to hold their shape.