A quick and easy treat for kids who are headed back to school! Fruity Muddy Buddies has an extra surprise flavor and little bits of marshmallows!
Want to see more delicious recipes? Follow me on Pinterest!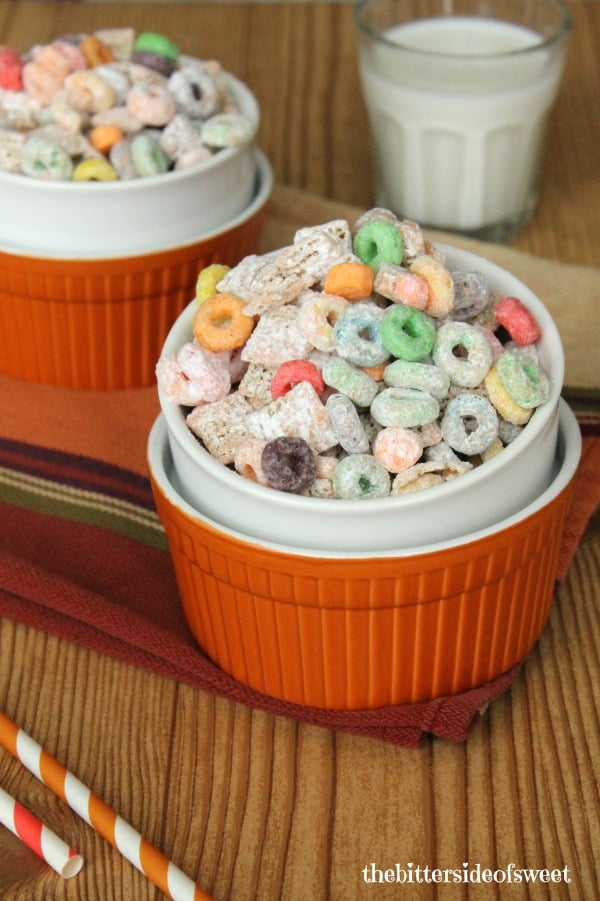 I have had one of my kids in school since the beginning of August, now on Monday I have two more headed back to school. One of them happens to be my five year old who is starting kindergarten! You may find me in a corner somewhere on Monday till I can get a handle on this!
When I started to compile of list of things I wanted to make for the kids when they went back to school these fruity muddy buddies came to mind.
We had just bought one of their favorite cereals that now includes marshmallows and I had been on a muddy buddy, Candiquik trip so it was easy for me to figure out how to combined these!
What, in my humble opinion, makes these a little extra special is the flavor! I added orange crème flavoring to them! The kids LOVED them!
Because we believe everything in moderation this only makes a small batch. Just enough for all of us to have about 1 serving.
The kids loved them and asked if I could make them for their lunch boxes as well for a "dessert!" I'm thinking that could definitely be arranged! ENJOY!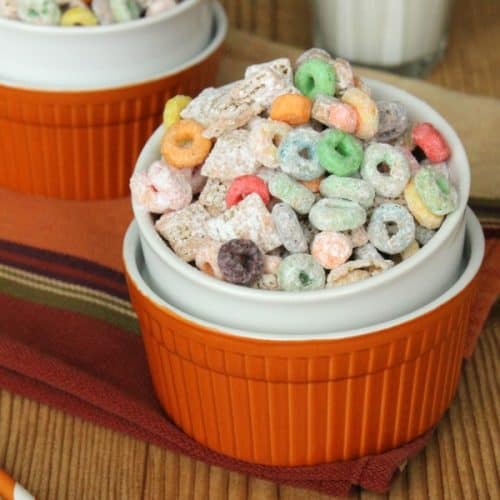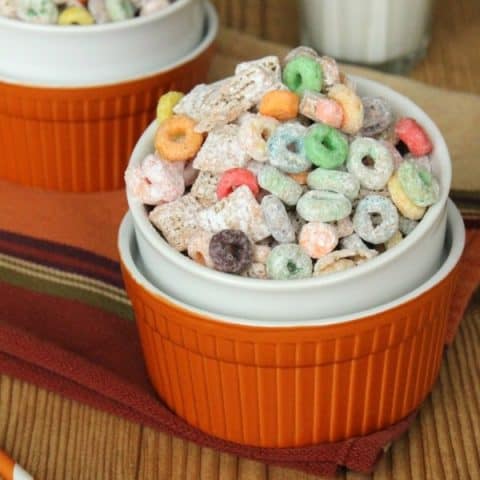 Fruity Muddy Buddies
Orange Crème flavored cereal perfect for after school snacks or lunch box desserts!
Ingredients
2 cups toasted corn cereal
1 cup froot loops with marshmallows cereal
2 ounces vanilla Candiquik
1 teaspoon Orange Crème Frosting Creations flavoring
1 cup powdered sugar
Instructions
Place cereal in large bowl, set aside.
Place Candiquik in microwave and melt for 30 seconds at a time for 1 minute or until completely melted.
Add in orange crème flavoring to Candiquik and stir till completely incorporated.
Pour over cereal and mix well.
Add powdered sugar to cereal and stir till completely covered.
Serve and ENJOY!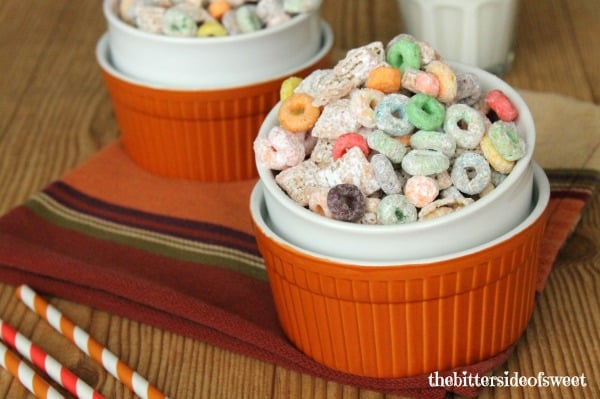 Blogger Disclosure:
Posts may include links to my affiliate account at Amazon.com, and The Bitter Side of Sweet earns a few cents on the dollar if readers purchase the items I recommend, so thanks for supporting my blog when you shop at Amazon!