As you might know I was in Orlando a few weeks ago attending a conference. My experience with the Food and Wine Conference was an amazing one. First I was actually able to meet people in real life that I have only ever talked to through a computer or on social media. To put a face and a voice to someone makes the interaction, in my opinion, so much more personal and builds bonds that I don't think you could truly have with just over the web.
So what did I do while I was there? First off we started with Dixie Crystals to make sugar scrubs. I actually didn't go to this because I was just getting into the hotel and needed some down time after traveling most of the day. I wanted to prepare myself for dinner. We had a little social time before dinner where we got to taste a Strawberry Shortcake Drink hosted by Florida Strawberry Growers. Dinner on night one was just amazing. It was set up into different stations and each station was highlighting one of the restaurants from Rosen Shingle Creek, where the conference was held. There were lots of yummy treats to try. I think my favorite was the mushroom crepe. My kids are not big mushroom eaters so we don't use them that often at home. I could of just eaten that all night and it would have been just fine to me. Dessert of course was amazing as well. There was lots of chocolate, lots and lots!
Lunch on Saturday was lots of Poutine. Guys let me tell you. I had no idea what poutine was. It had cheese curds on it. I have never had cheese curbs but I jumped right in to my waffle fries with chicken, cheese curds and maple syrup. It was delicious! Dinner on night two was by far the best! It was served family style which I totally love. It was hosted by Certified Angus Beef.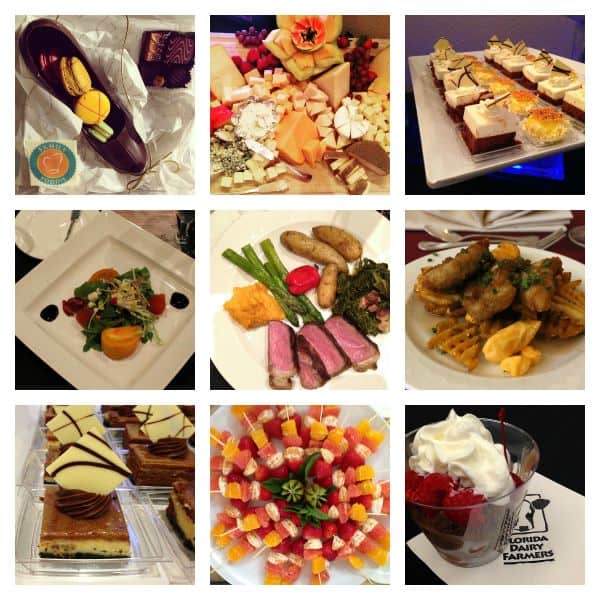 On Saturday and Sunday there were lots of wonderful sessions that I got to go to.These are just some of a few sessions I attended:
THE BALANCING ACT – BLOG, BUSINESS, WORK, FAMILY, LIFE
A TALE OF TWO PHOTOGRAPHERS
MAKE YOUR MARK WITH FACEBOOK
I would have to say that the SEO Yourself to Greatness with Dan Cristo was pretty eye opening and I believe everything he said made a lot of sense about where websites are headed in the next 5 to 10 years.
Also Blog Your Way to Business Success inspired me. Liz Latham from Homemade Hoosier said "Have a clear vision." It may be the simplest of phrases but it really penetrated me!
I can't wait for next year!