Just in time for the holiday baking season turn a classic candy into a cookie with these Double Chocolate Covered Cherry Cookies!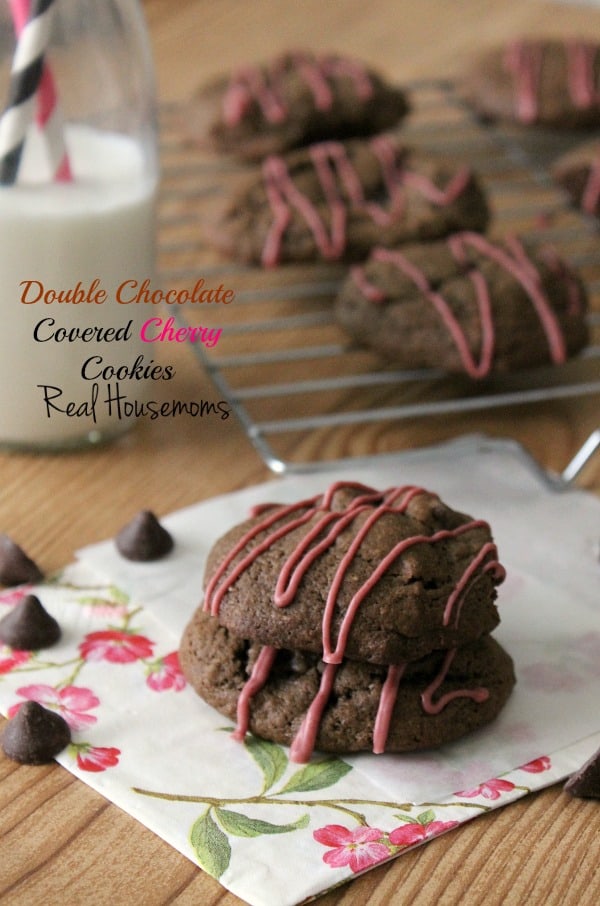 My hubby is the type of person who likes cookies, but he is very particular on which flavor he likes. So when I made these I had him in mind. He leans toward the fruit flavors in sweets. Don't get me wrong, these do not actually have any fruit in them. They just have the flavor of cherry using some amazing ingredients to get an authentic taste!
These cookies are super easy to make just like when I made you these apricot cookies or these chocolate chip pumpkin cookies! Seriously I can not get enough cookies!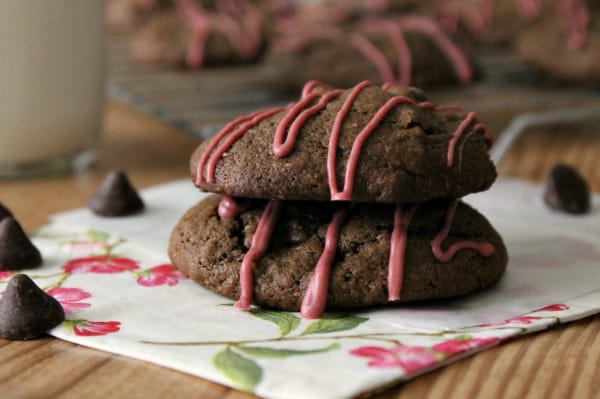 If you are looking for a cookie to take to a  cookie exchanges these are the perfect ones for that! I am heading to my mom's next weekend for a cookie exchange party and I am bringing these cookies!
I shared these Double Chocolate Covered Cherry Cookies over on Real Housemoms as my monthly contributor post. Pop on over to check out this recipe!