If you are doing some entertaining over the next month or so, here is a quick and easy appetizer for you. These Cranberry Grape Goat Cheese Crostini are perfect for you if need something simple and elegant.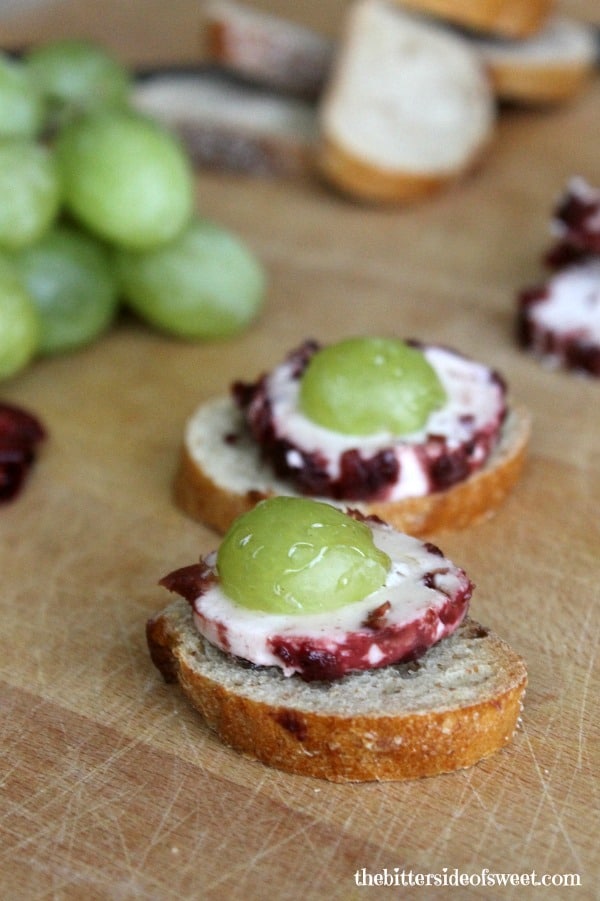 I am having a wonderful time finding seasonal items to buy at the grocery stores. And they are all super cheap to buy, like grapes and cranberries! I didn't know if these flavors would go well together but they do! And taste out of this world. What's even better is that this entire appetizer only cost me about $4 and can make between 24 crostini.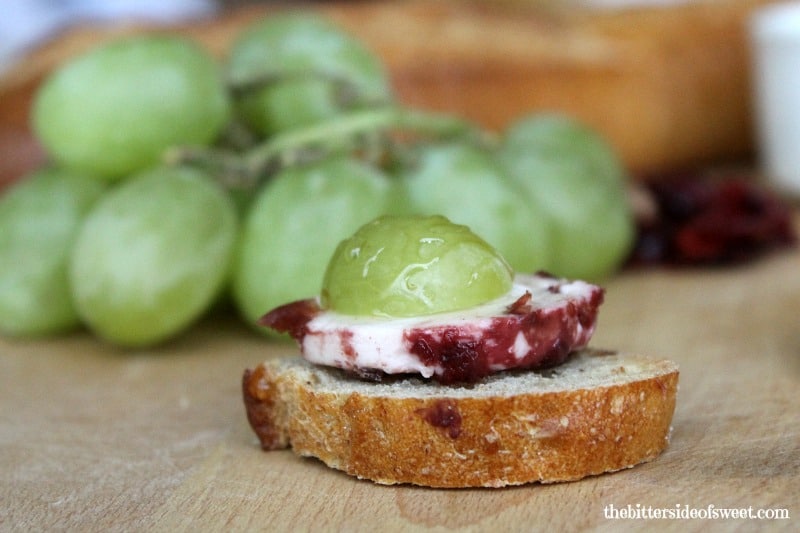 Goat cheese has a very particular flavor so if you have never had it and are weary to try it I recommend starting with this kind first. This goat cheese comes with a layer of sweetened cranberries on the outside which helps make it sweet and creamy.
I topped this appetizer off with grapes and a drizzle of honey on each and add the bread and you have a winning combination.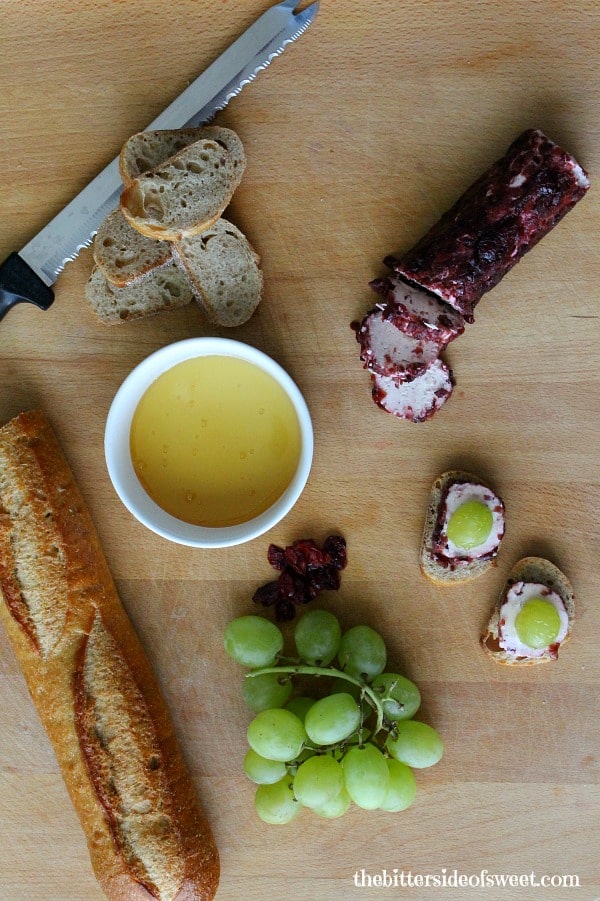 You can definitely make these ahead of time or make this a self serve type appetizer. Either way it will be a fabulous addition to any party table! Enjoy!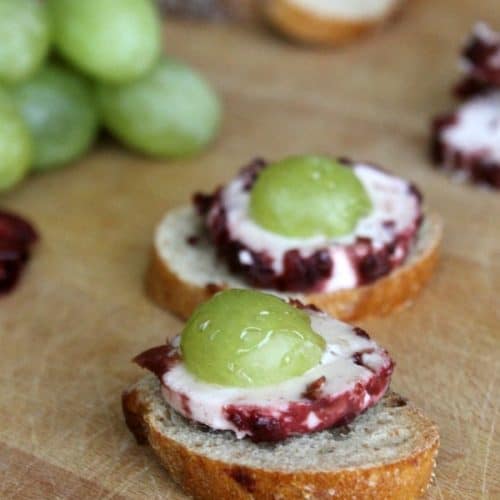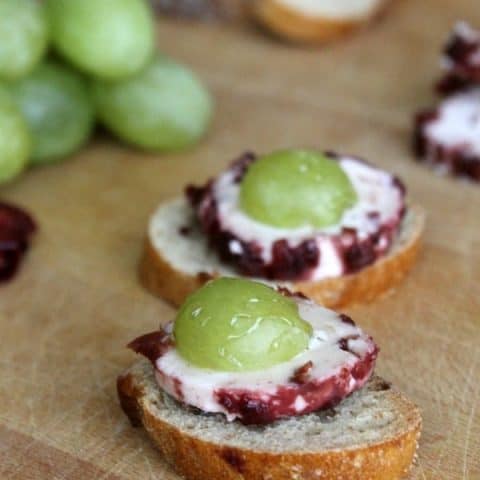 Cranberry Grape Goat Cheese Crostini
Simple, elegant appetizer that is perfect for any party or get together!
Ingredients
1 french baguette
1 6 ounce log cranberry goat cheese
1 tablespoon honey
1 cup grapes sliced in half
Instructions
Preheat oven to 400º. Prepare a rectangle cookie sheet.
Slice bread and lay on cookie sheet. Place into oven and cook for 5 minutes or until golden brown on one side. Carefully turn the bread and cook for 5 more minutes or until golden brown.
TO ASSEMBLE:
Lay a slice of cheese on each piece of bread.
Top with half a grape and drizzle with honey! ENJOY!