Cookie Dough Ice Cream Sandwiches made with easy ingredients and perfect for a movie night dessert!
This shop has been compensated by Collective Bias, Inc. and its advertiser. All opinions are mine alone. #InsideOutMovieNight #CollectiveBias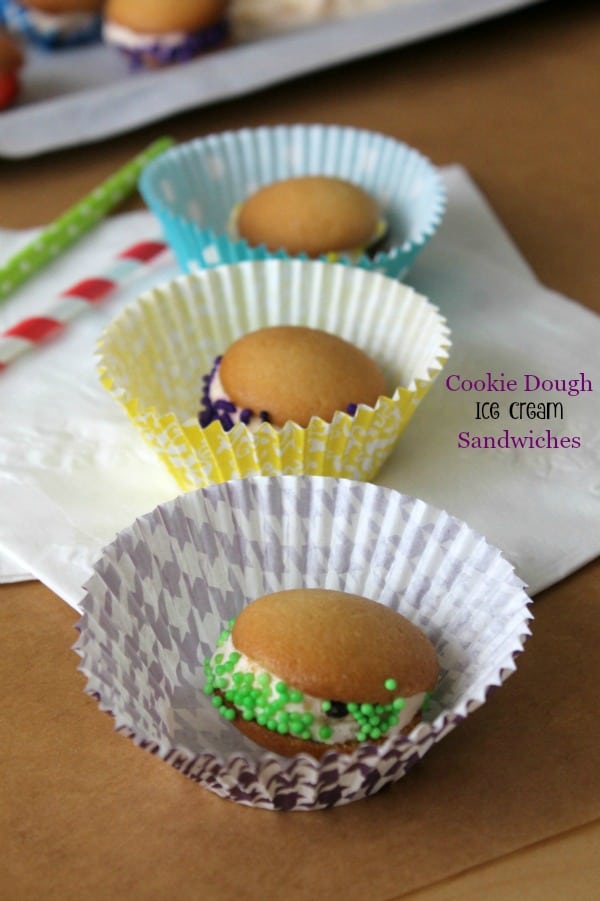 I think I have told you before that weekends are pretty relaxing around our house. We do a lot of family time and one thing that is a must is pizza and movie night! Well every so often we like to add some special treats into the mix. Whether it is popcorn or these ice cream sandwiches it is always a fun time with the kids.
What made this pizza and movie night extra special was getting excited about watching the movie Inside Out that came out on DVD and Blu-Ray at Target.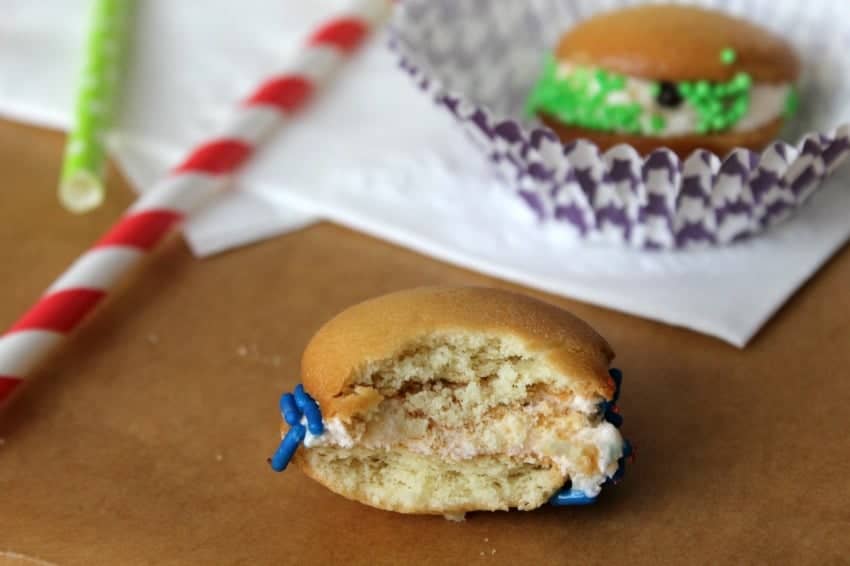 I knew I wanted to make ice cream sandwiches for our evening but I was a little undecided as to what I wanted to make. I decided to roam the isles of Target to get some ideas. And I am so glad I did. I didn't know they carried cookie dough ice cream. It is pretty fabulous! The kids really loved that flavor. Then I decided to look at their cookie section and found some vanilla wafer cookies.
I have a couple of small kids so I decided to make bite size sandwiches. Just to make it easier for the 3 year old to eat and so her portion would not be too big!
Making these sandwiches were super easy. And because I made them mini I only used about a 1/4 of a container of ice cream. Which is really nice for mama because I can finish off the rest after they go to bed! 🙂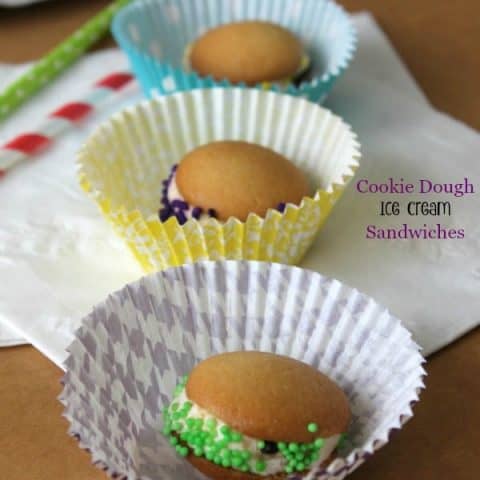 Cookie Dough Ice Cream Sandwiches
Prep Time:
1 hour
35 minutes
Total Time:
1 hour
35 minutes
Ingredients
1.5 quart cookie dough ice cream
24 vanilla wafer cookies
red, green, yellow, purple, blue sprinkles
Instructions
Take ice cream out of freezer and allow to sit for 5 minutes.
Take 1/4 of container ice cream and spread onto cookie sheet lined with parchment paper into an 8x8 square.
Refreeze for 30 minutes.
Using 2 inch circle cookie cutter, cut 12 ice cream circles.
Add each ice cream circle to top of wafer cookie and top with another wafer.
Roll in desired colored sprinkle.
Place back into freezer for 1 hour or until ready to serve!
ENJOY!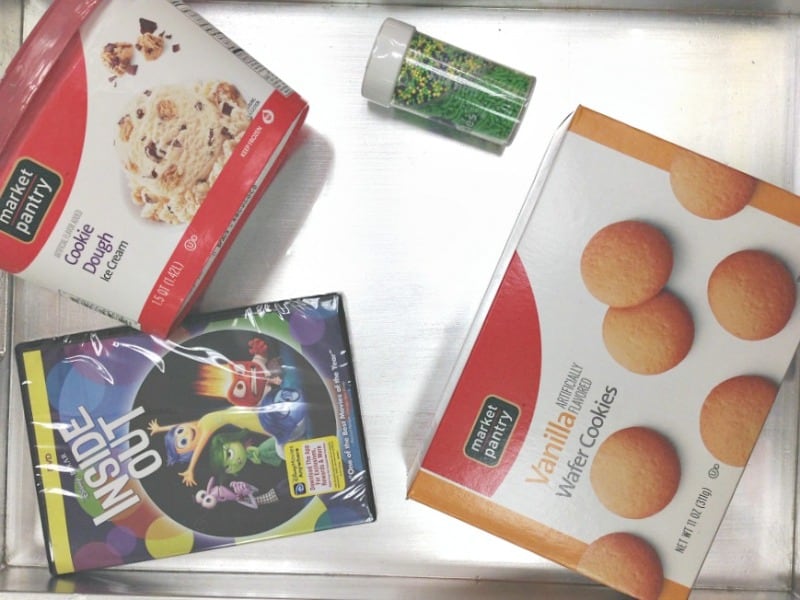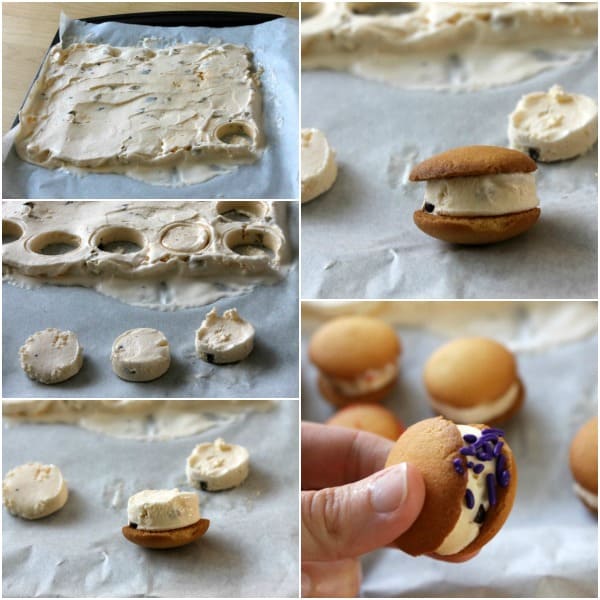 Finding the movie in the store was super simple because it was right up front when I walked in. I also had an easy time finding my ingredients in their grocery section as well. Tell me what flavor ice cream sandwich would  you like to try?