Cookies are always something I go to when I need a quick treat. Chocolate Hazelnut Caramel Cookies are chewy and full of flavor!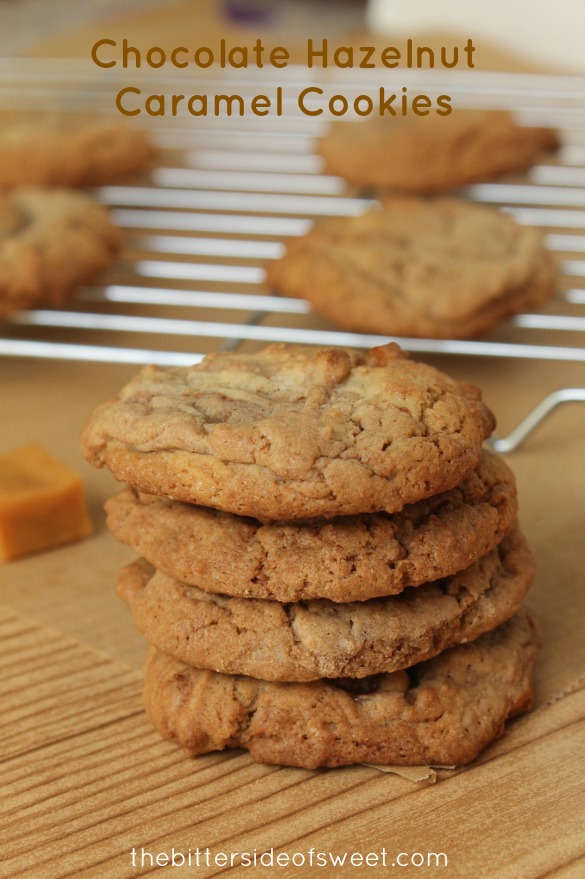 So excited about today guys! I have been waiting for some time to tell you about my trip I am taking next week! I am headed to Italy and Bulgaria! My in-laws are in Italy and I am going to visit with them for about a week before I go to Bulgaria with our church on a mission trip! I am definitely looking forward to spending some time with the family in Italy and spending time with the children at the orphanage we are visiting in Bulgaria.
While I am Italy I am going to force myself to get over jet lag as quick as possible so I can explore downtown and visit some gelatarias and pizzerias! Basically I will be stuffing my self full of the good stuff in Italy. Pizza and ice cream!
When I was thinking about telling you about my trip I thought it would be fun not just to tell you but to GIVEAWAY something as well. Nocciolata USA has graciously offered to give one lucky person a prize package of their organic chocolate hazelnut spread with cocoa & milk. Since they sent me one as well so I could check it out, I decided to bake some cookies!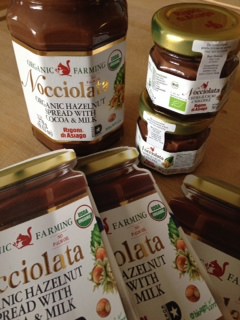 These cookies are super easy! I just followed my basic cookie recipe added in the hazelnut spread and caramels. Easy as that! ENJOY! Don't forget to ENTER BELOW!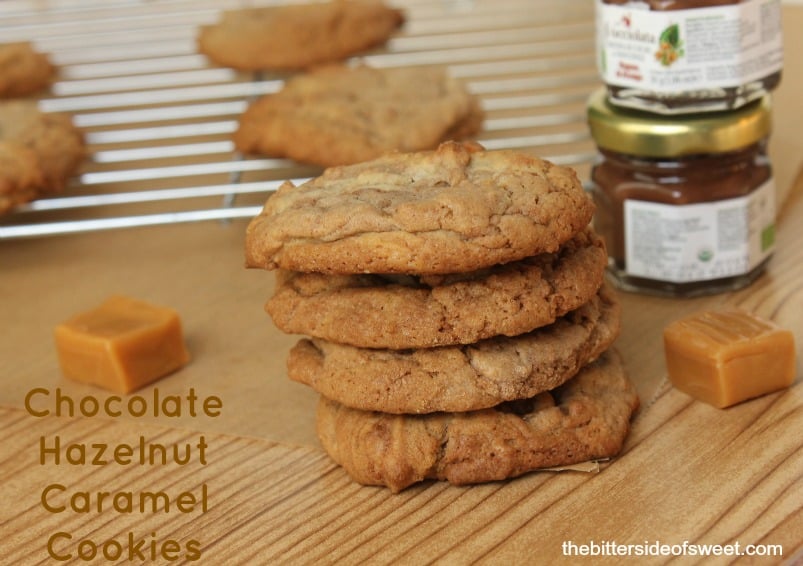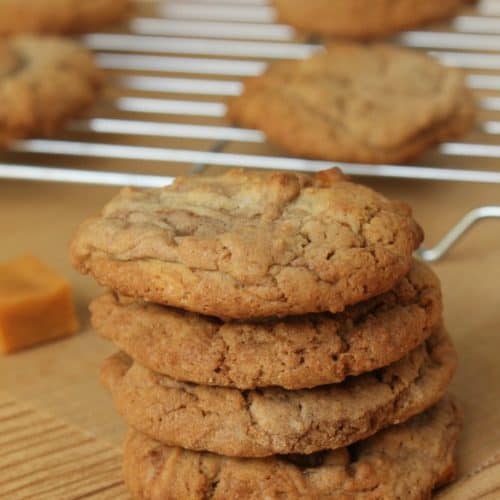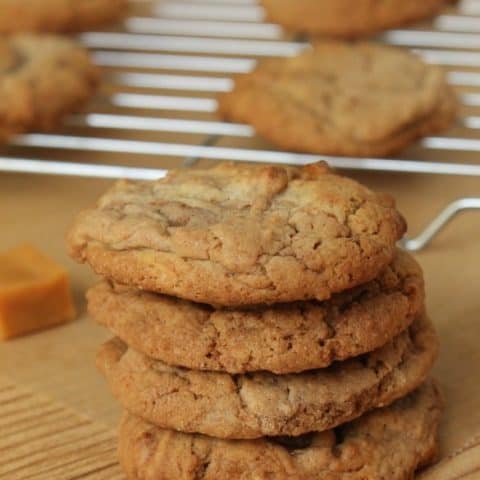 Chocolate Hazelnut Caramel Cookies
Chewy cookies full of chocolate hazelnut spread and caramel
Ingredients
7 tablespoons unsalted butter
⅓ cup brown sugar
⅓ cup white sugar
½ teaspoon almond extract
1 egg
1½ cups all purpose flour
½ teaspoon baking soda
½ teaspoon salt
1/2 cup chocolate hazelnut spread, I used Nocciolota
15 caramels, chopped
Instructions
Preheat oven to 375 degrees. Prepare two cookie sheet pans with silpat or parchment paper.
Chop caramels and place in freezer while making your cookie dough.
In mixer add butter, brown sugar, and white sugar. Mix till creamy.
Add egg and mix till creamy. Add almond extract and continue to mix.
In separate bowl combine flour, baking soda and salt.
Add flour mixture to mixing bowl and continue to mix.
Stir in chocolate hazelnut spread and caramels
Using two tablespoons scoop out mixture and drop onto cookie sheets.
Bake for 9 to 11 minutes or until golden brown. Cool and ENJOY!
I was compensated with a prize pack of my own but all opinions are 100% my own!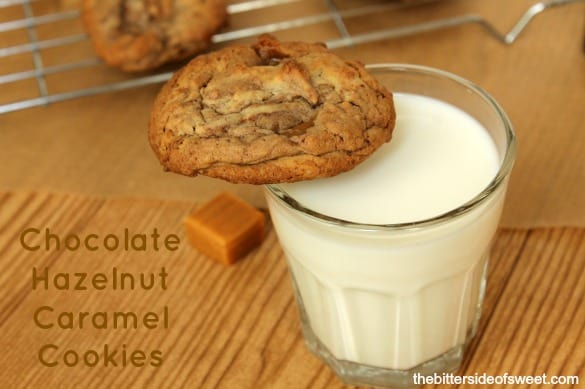 this recipe may be linked to these sites!