I do not know if you remember but back around Christmas time I shared with you a family recipe called Cream Cookies.
Well ever since then I have been thinking about how I could make these for Valentine's day.
I have seen all over the Internet conversation hearts and different types of recipes and techniques.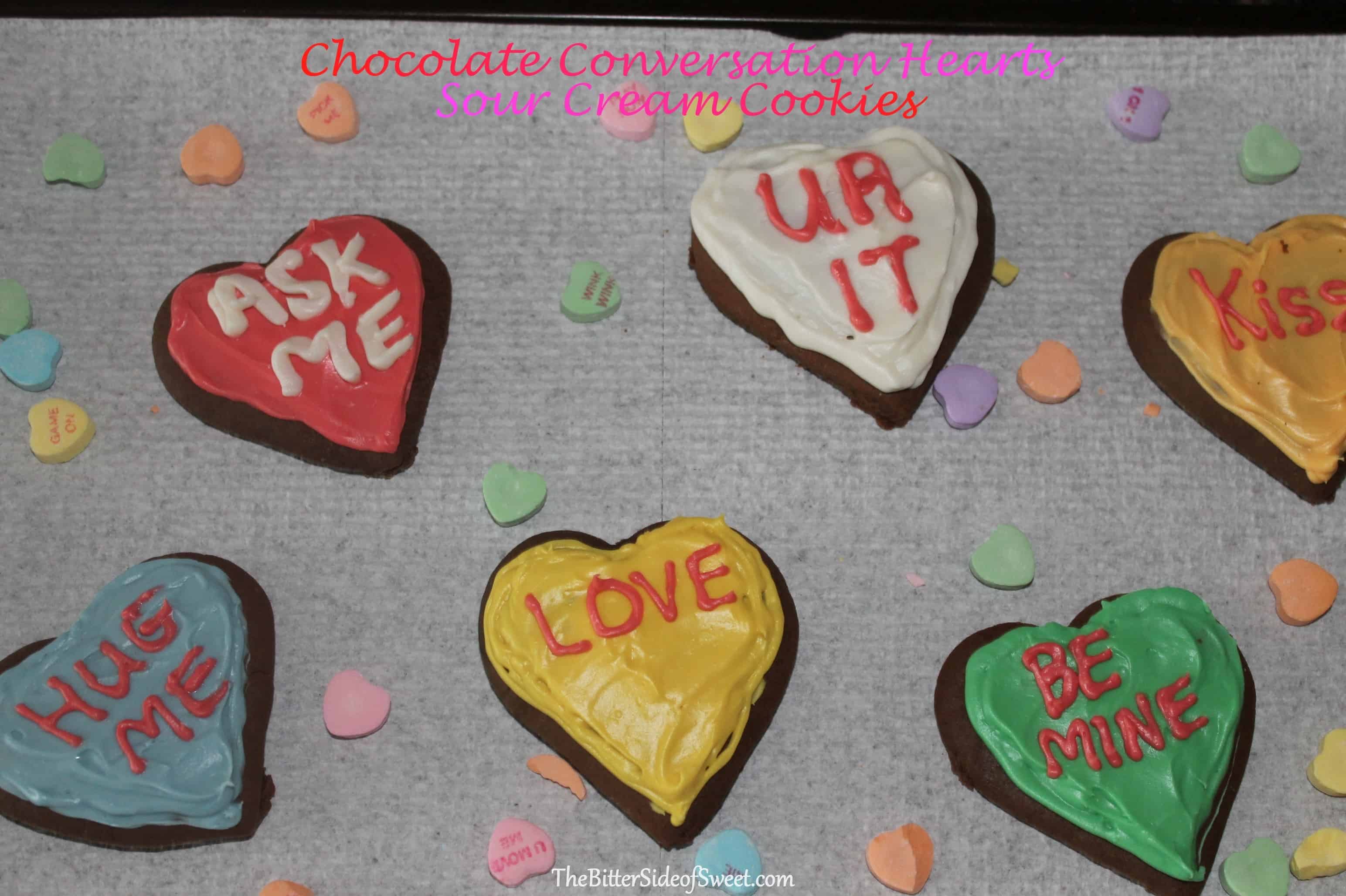 I really wanted to try my hand at them but having 4 kids and seeming to be so busy all of the time I wanted to get these done the easiest way I could.
A few years back at Christmas time whenever this cookie was made some family members started buying cream cheese frosting to smear onto the tops of these cookies and eat them like that.
So I thought to myself why not make my cream cheese frosting, color it and bingo. Conversation Heart Cookies.
I made them chocolate because it's Valentine's Day. You gotta have chocolate.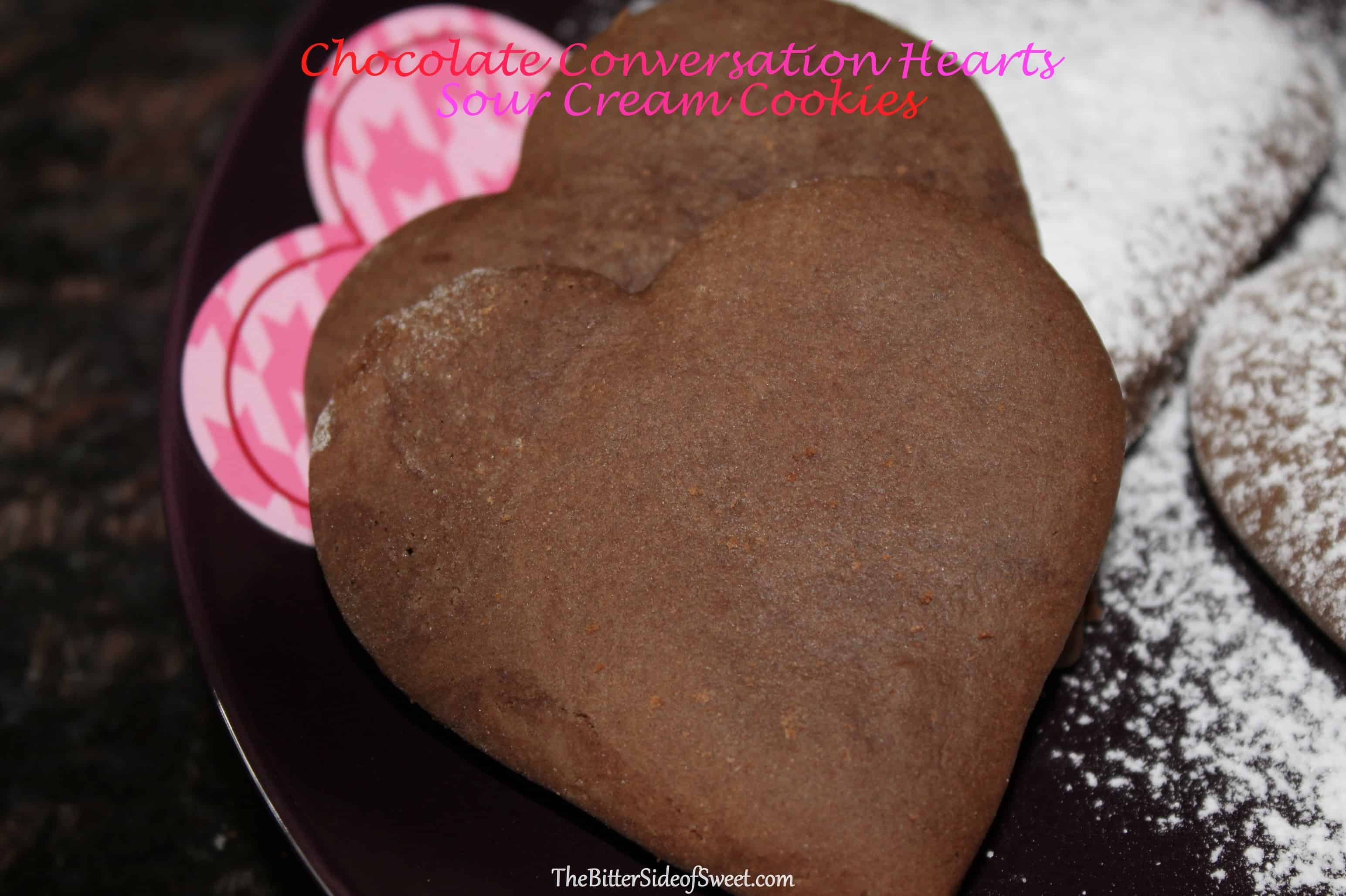 I also did some without the frosting as well, so you could see how these look plain. You can also spruce them up a little with just a touch of powdered sugar.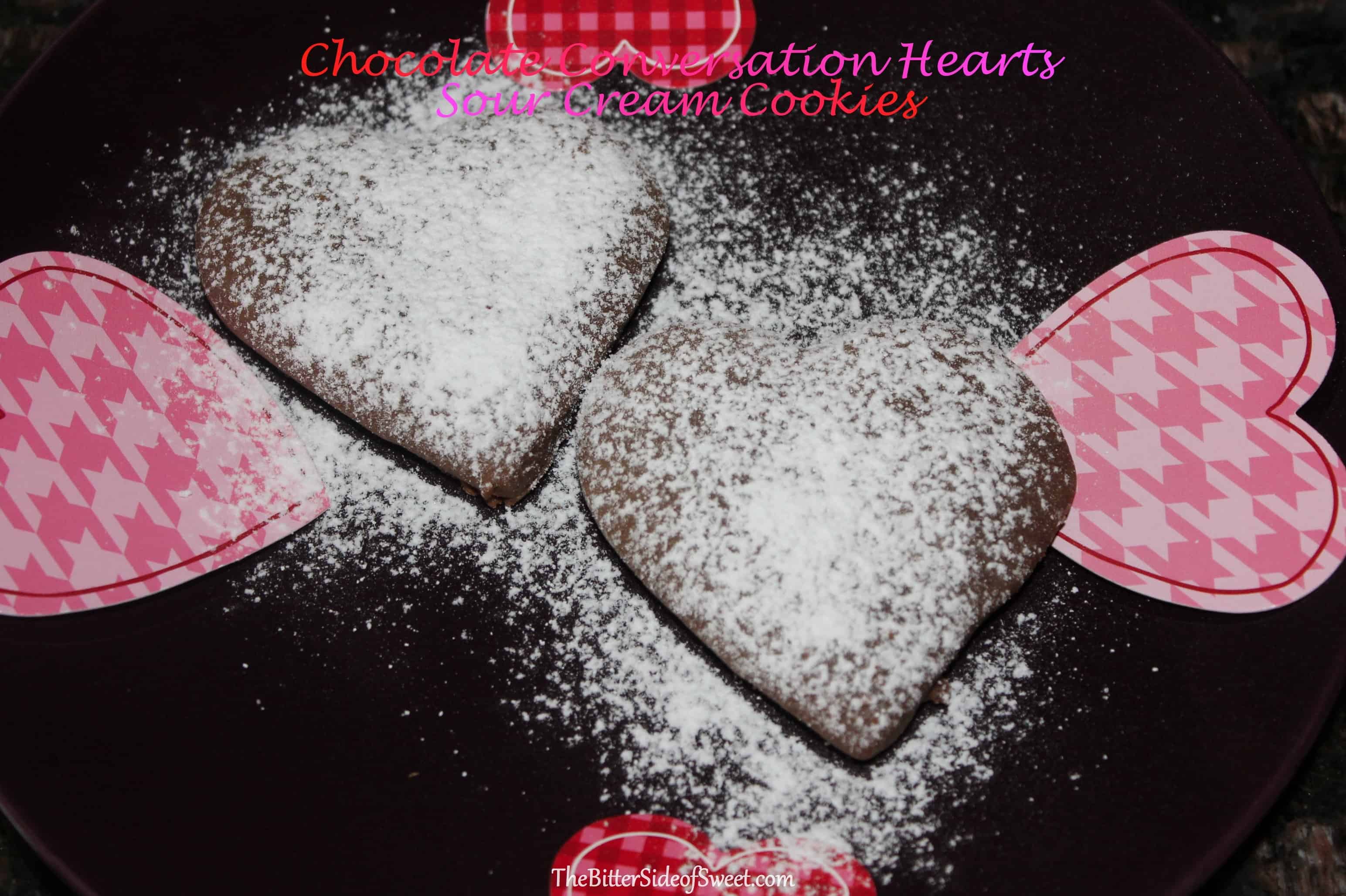 Again these are so versatile that you can top them even with red sprinkles and you still will have a really good cookie.  My husband likes to spread strawberry jam on them. It is actually pretty good that way as well.
If you do not have too much time in the day, this dough can be made the day before then refrigerated and finished up the next day. I made this into a three day project. The first day I made the dough and 20 minutes later I was done.
The second day I cut them and baked them. That took a little longer so I was in the kitchen for about an hour. On the third day I decorated them. Again I spent another hour in the kitchen.
Whichever way you decide to make these and serve them up I hope you enjoy and  have fun with it!
CHOCOLATE CONVERSATION HEARTS SOUR CREAM COOKIES
YIELD: 4 dozen
PREP TIME: 1 hour and 30 minutes
COOK TIME: 10 minutes
TOTAL TIME: 1 hour and 40 minutes
Ingredients for Cookies:
1/2 cup shortening
1 cup sugar
1 egg beaten
1/2 cup sour cream
1/2 teaspoon baking soda
3 to 3 1/2 cups all purpose flour
Ingredients for Icing:
4 tablespoons butter, cold butter
5 oz cream cheese directly from the refrigerator
2 cups powdered sugar
1 and 1/2 tablespoons milk
Food coloring
Directions:
1. Preheat oven to 325. Prepare cookie sheet using parchment paper.
2. In mixer beat shortening and sugar. Add in egg and mix.
3. In separate small bowl dissolve baking soda into sour cream.
4. Alternate adding flour and sour cream into mixing bowl.
5. Incorporate all for a nice soft dough and put on countertop.
6. Roll the dough out using more flour if needed so it is not sticky.
7. Use cookie cutters to make your heart shapes.
8. Place on cookie sheet. Decorate with sprinkles if you are using sprinkles instead of frosting.
9. Bake for 8 minutes. Cool before decorating
10. For the icing mix butter and cream cheese in mixer for 30 seconds.
11. Mix in powdered sugar one cup at a time.
12. Mix in milk.
13. Separate into bowls and mix one to two drops of food coloring.
14. Spoon into piping bag or sandwich bag. Decorate and ENJOY!
This icing was made thick so I could pipe onto the cupcakes and so it would hold its shape.
You can add more milk to make it more spreadable if you would like to spread the icing on.
**notes**
1. These cookies can be cooked longer if you like a crunchy cookie, which my husband does so I make a tray just for him.
2. You can decorate after the cookie has cooled using frosting of your choice.
3. This is the half recipe, it can be doubled.
4. I only use sandwich bags for decorating. I cut the tip of one end to the size I want to pipe.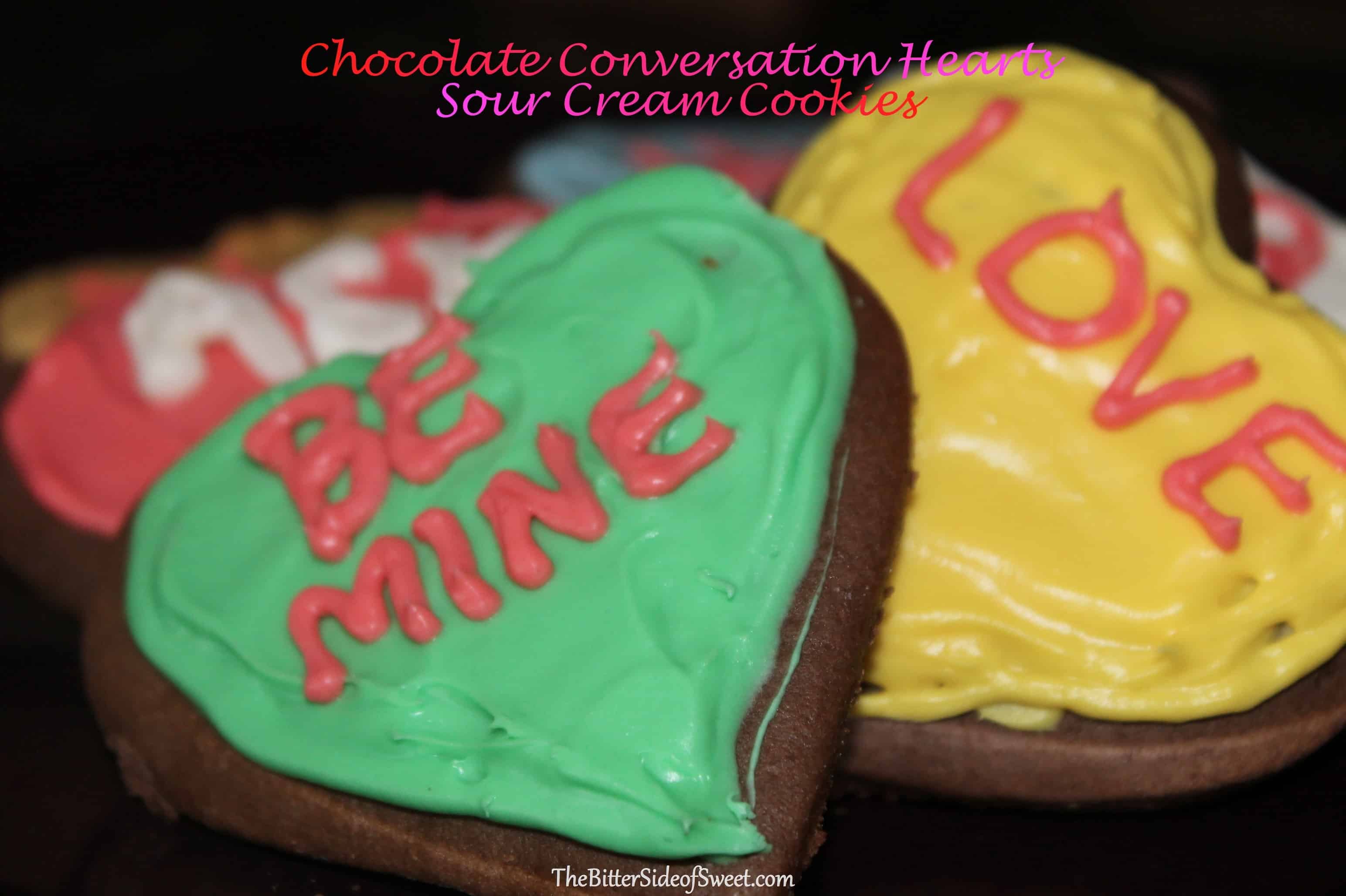 this is link over at bunsinmyoven