I am always looks for new kinds of breakfast or brunch foods. We absolutely love waffles! These Chocolate Chip Irish Cream Waffles are no exception!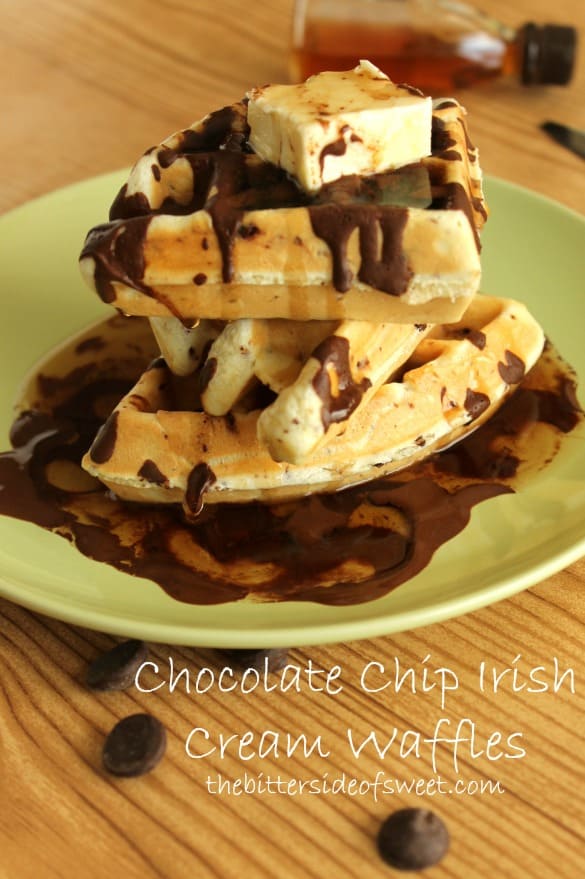 Today is the last day that my blogging buddies and I are making recipes for you to have for St. Patrick's Day! It has been so fun working along side other people, trying to get things organize and everything coming together in the end! So thanks to all of my blogging buddies who were apart of this awesome week!!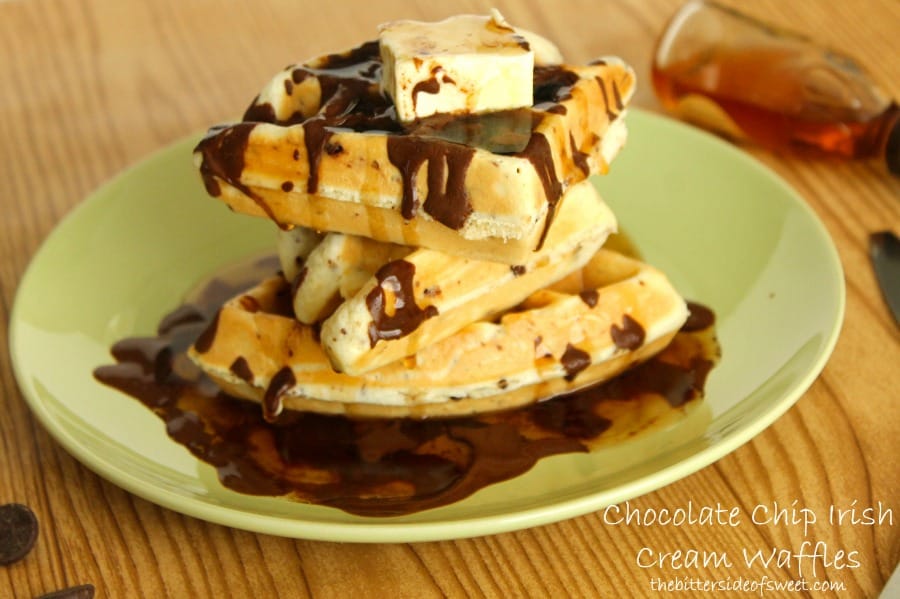 My kids and I love to eat waffles and pancakes. We actually eat more of them in the more in the evening than any other time! So I knew when I was headed into this week that I wanted to do some sort of waffle. Since the kids would be eating them I also knew I wanted them to be nonalcoholic as well! Truth be told. I have never had Irish Cream. In the alcohol or the creamer. This was a perfect time for me to try it! I love the fact that there are creamers out there with this flavor because it gives some of us the chance to take the flavor without the alcohol. I am not sure if I want to get all boozed up in the morning either, so this is definitely an alternative! St. Patrick's Day actually falls in the middle of Lent and we give up any kind of alcoholic beverage during that season so this is perfect for those of us celebrating Lent as well! Hope you ENJOY!!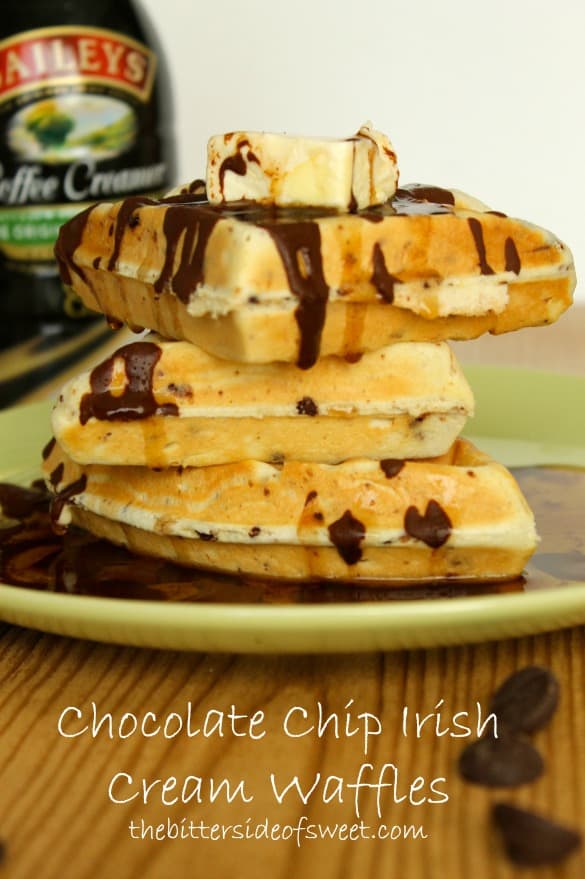 Want to connect more with TheBitterSideofSweet? Follow at:
Facebook | Bloglovin | Pinterest | Instagram | Google+ | Twitter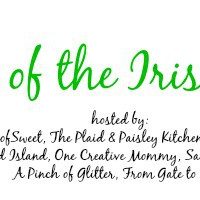 Chocolate Chip Irish Cream Waffles
Simple breakfast or brunch Belgium waffle with a taste of Irish cream and lots of chocolate!
Ingredients
2 cups flour
1 tablespoon sugar
1/2 tablespoon baking powder
2 eggs
1/4 cup olive oil
1/2 cup milk
1/2 cup Irish Cream creamer, I used Bailey's
1/3 cup dark chocolate chips
Instructions
Preheat your waffle iron.
In mixing bowl add flour, sugar and baking powder. Give it a quick mix.
Add eggs, oil, milk and creamer.
Continue to mix until there are no more lumps.
Stir in chocolate chips
Cook in waffle iron for 3 minutes or according to the directions of your waffle iron.
This made 3 Belgium waffles.
this recipe may be found at these sites!

Don't forget! Today is the last day for #luckoftheirishweek! Make sure you click over to see what my blogging buddies are up to for today!
Calcannon Mashed Potatoes (Traditional Irish Dish) from Clarks Condensed
Shamrock Cream Cheese Cookies from Organized Island
Triple Chocolate Drunken Cookies from The Plaid & Paisley Kitchen
Baileys Lucky S'more Bars by From Gate to Plate