These Chocolate Cake Rice Krispie Treats are a chocolatey gooey snack that is the best kind of smash up dessert!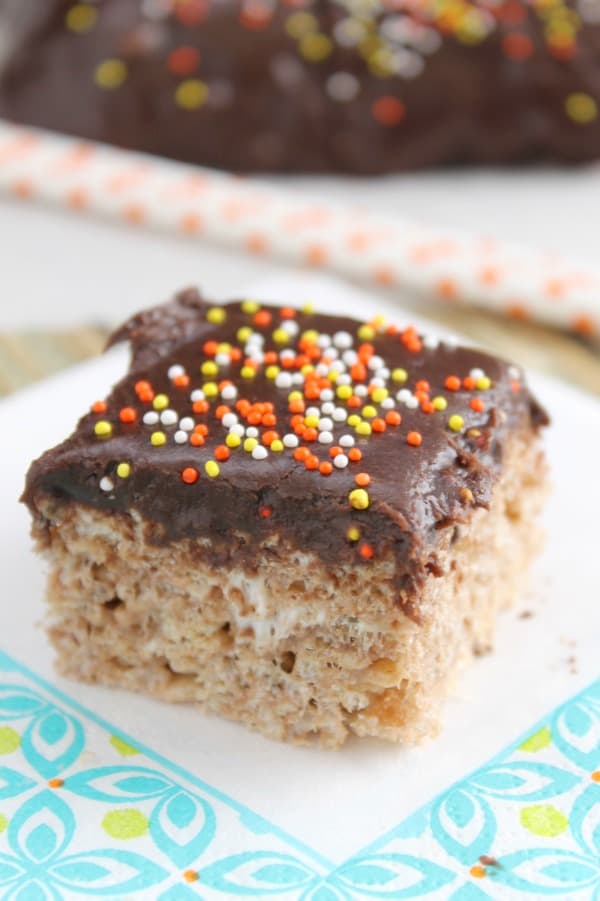 This post originally appeared on Princess Pinky Girl!
Hey all! Wow can you believe we are already in May! Some days I just do not even know how to process it. I really can't believe it is already Mother's Day this weekend as well. I am not sure what my family is up too but I bet they are cooking up something good! Surely they can find lots of ideas here and here!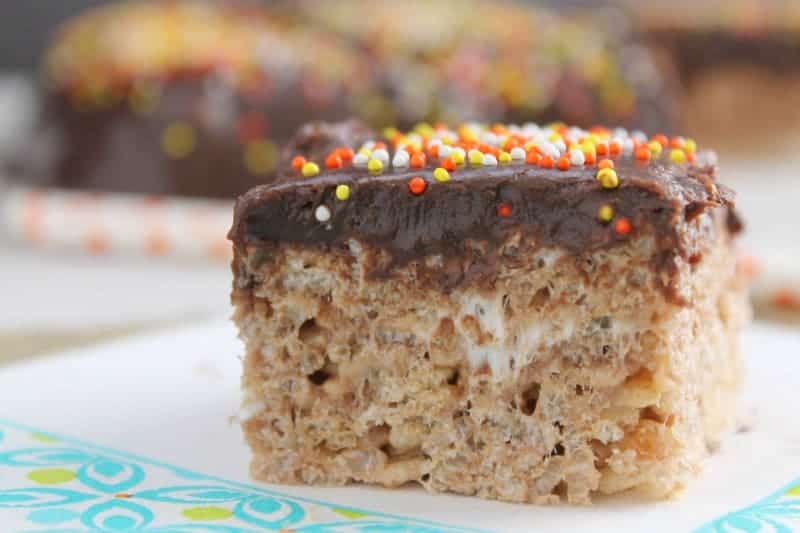 Now when it comes to these treats, it is all NO BAKE! Some weeks that is about all I can manage. I made these right before we headed out the door for Spring Break a few weeks back.
My 4 year old is the one who inspired this particular recipe. She was asking for some type of dessert and of course I obliged. I knew I had some cereal I wanted to use up but I didn't go with staying with the original krispie treat I added chocolate cake to mine! Then topped it off with frosting! My 4 year old had the idea of adding sprinkles. She thought they were magic! ENJOY!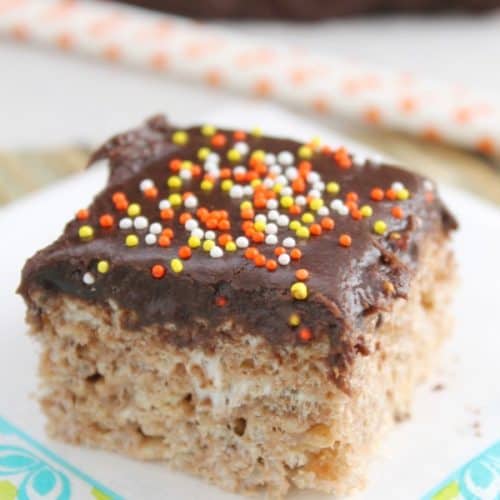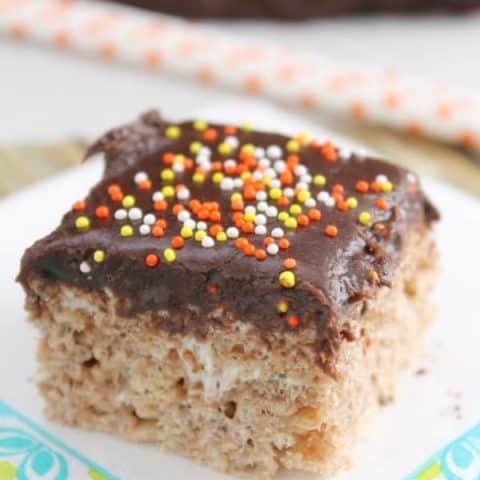 Chocolate Cake Rice Krispie Treats
Ingredients
2 tablespoons butter
20 marshmallows
1/3 cup devils food cake mix
4 cups rice krispie cereal
chocolate frosting
sprinkles
Instructions
Spray a 8X8 pan with not stick cooking spray and set aside.
In microwavable bowl add butter and marshmallows. Microwave for 1 minute stirring after 30 seconds.
Stir in cake mix and cereal. Stir till completely incorporated.
Spread into pan and allow to set for 20 minutes.
Top with frosting and sprinkles. Cut and ENJOY!
Want to connect more with TheBitterSideofSweet? Follow at:
Facebook | Bloglovin | Pinterest | Instagram | Twitter