Chicken in a Hurry is a slow cooker chicken that has a great tangy base cooked till the meat falls off the bones! Prep time is minimal and the slow cooker does the rest!
Chicken in a Hurry? Do not let the title fool you! It doesn't really cook in a hurry but I am sure it will be eaten that way!!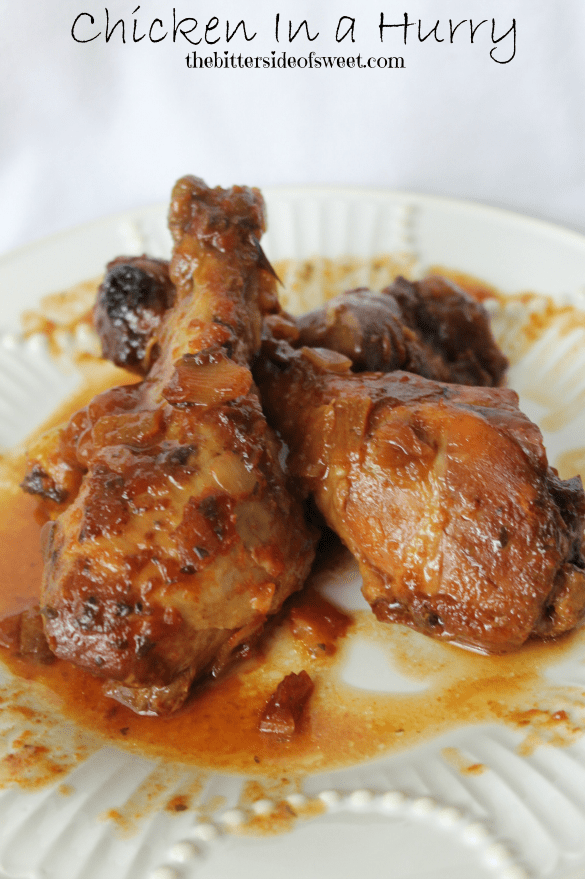 Click here to save this recipe on Pinterest!
I went to some friends house. Actually I try to make it a point to go every Wednesday for a cooking club.
It is about a 40 minute drive so I don't always get to go but when the opportunity comes, I take it!  It is something I look forward to every Wednesday.
I get the chance to learn new recipes and get to take that recipe home and use it there as well. We talk about different ways we prepare meals or dishes.
It is a great time and I am so glad I get to be involved in it.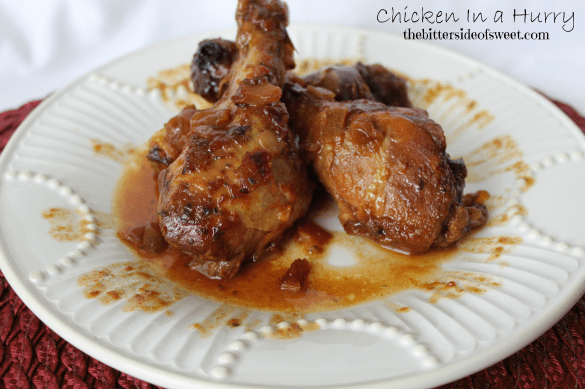 One of the ladies had a birthday not to long ago and this book was a present she received.
So we all had a chance to thumb through it. This Chicken in a Hurry recipe was one that most of us have already made. I have made it twice.
It is a great book for those who want to cook with crock pots or slow cookers and this recipe is great for those how have a large crowd they want to feed with little maintenance!
HOW TO MAKE THIS CHICKEN:
We did have a debate weather the onion soup package was needed. I chose not to use it because I never have it on hand and I forgot twice to pick it up at the store.
Also we debated some about the cooking time as well. After 3 hours my chicken was already falling off the bones.
So technically this is done in 3 hours but to allow the flavors to enrich and deepen you want to cook it longer. Though I do not think it needs 7 to 8 hours. That is just my personal opinion. ENJOY!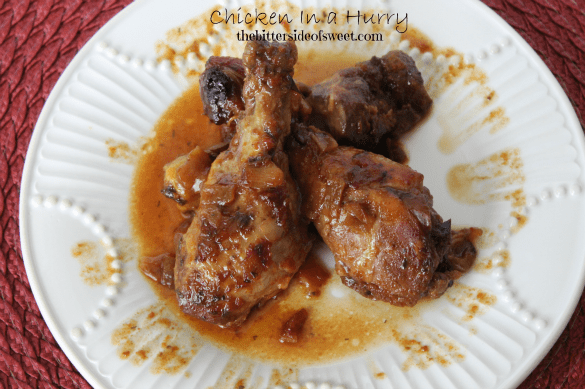 If you're on Facebook come check out this fun little group I've got going on. Instagram is a fun resource I'm using right now. If you make an recipes make sure to tag them #bittersideofsweetrecipes so I can see your creations!
Want to connect more with The Bitter Side of Sweet? Follow at:
Facebook | Pinterest | Instagram | Twitter
Chicken in a Hurry
Slow cooker chicken that has a great tangy base cooked till the meat falls off the bones!
Ingredients
3 to 3/12 pounds chicken legs, about 12 pieces
1/2 cup ketchup
1/4 cup brown sugar
1/4 cup water
1 onion, chopped
2 tablespoons butter
1 tablespoon dried parsley
salt
Instructions
Salt chicken legs. Place into crock pot and turn onto low heat.
In a pan, saute onions and butter till onion is translucent. About 3 minutes. Add parsley and mix.
In a small bowl combine ketchup, brown sugar and water. Add onion mixture and stir.
Pour over chicken. Place lid on top and cook on low for 5 hours. ENJOY!
Need more dinner ideas? Here  you go!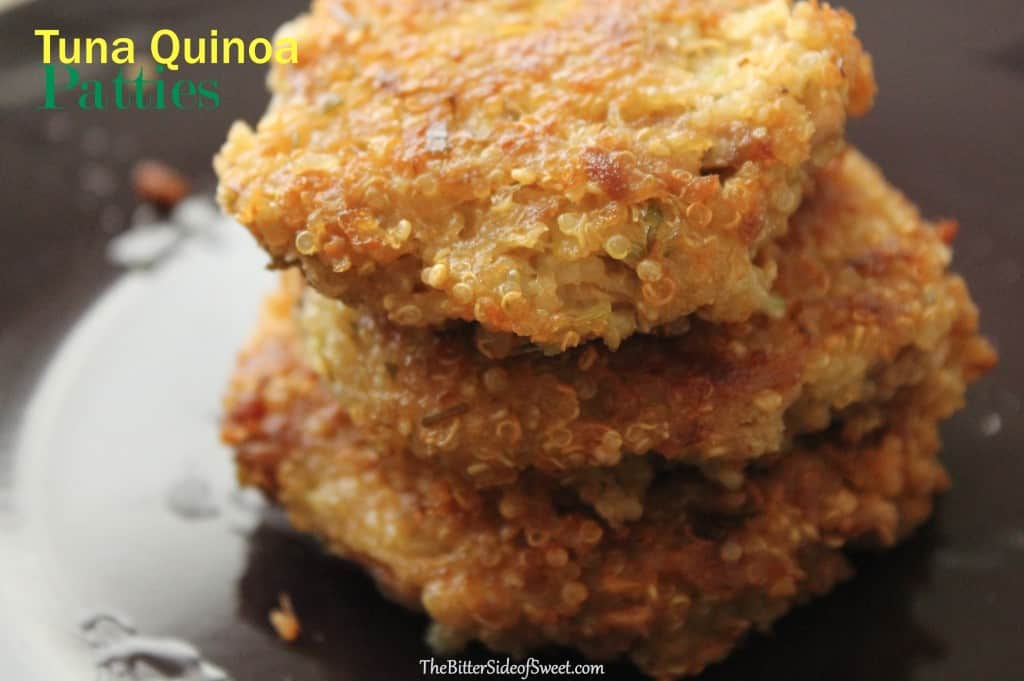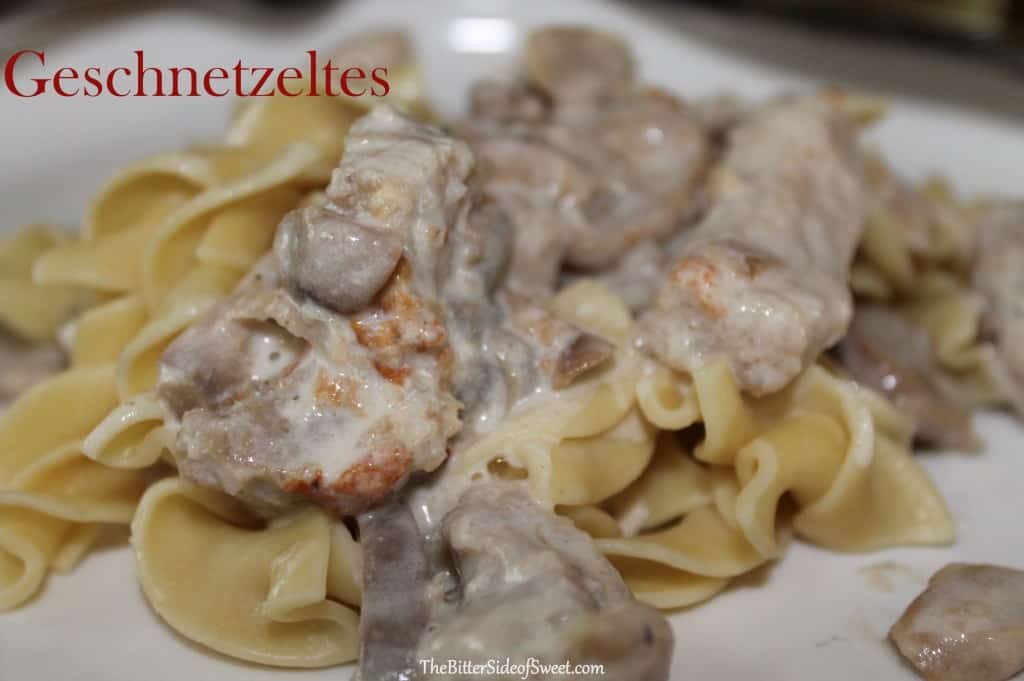 Smoked Ham, Mozzarella and Provolone Cheese Pretzel Bites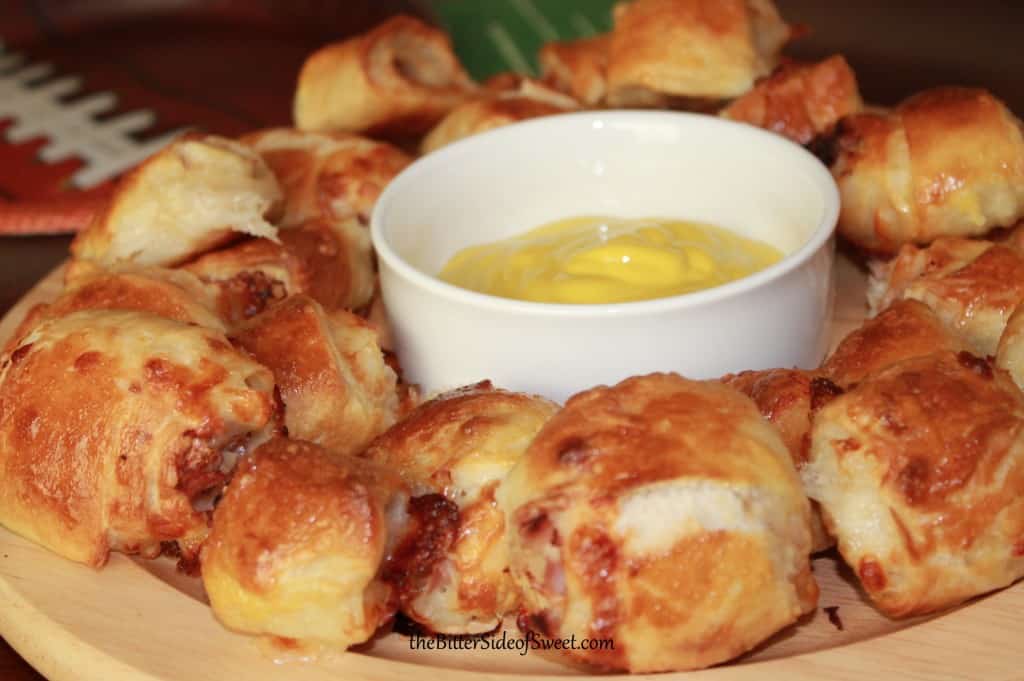 This recipe is linked at these sites!