Game day festivities are happening this weekend and I am thinking you need to add this incredible Cheesy Bacon Chicken to your list!
I received a free sample of Tyson Chicken Strips to try but all opinions are 100% my own.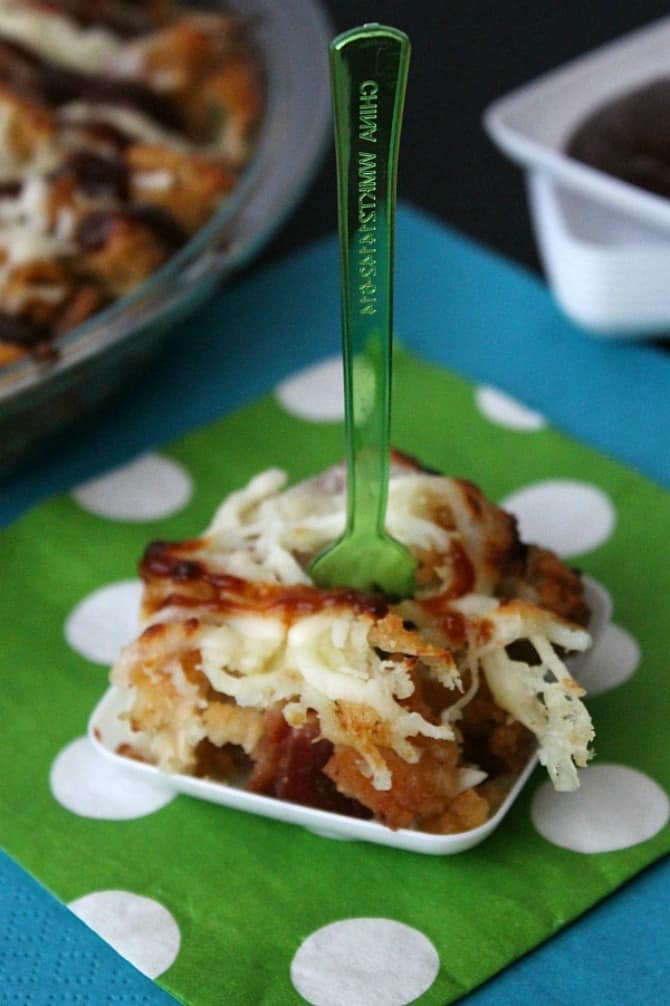 Weather its for sporting events or just a week night dinner I am always on the look out for things that are quick and easy. I've told you before I have a bunch of hungry kids running around and they do not usually like to wait on their food. They want it now, now, NOW Mom!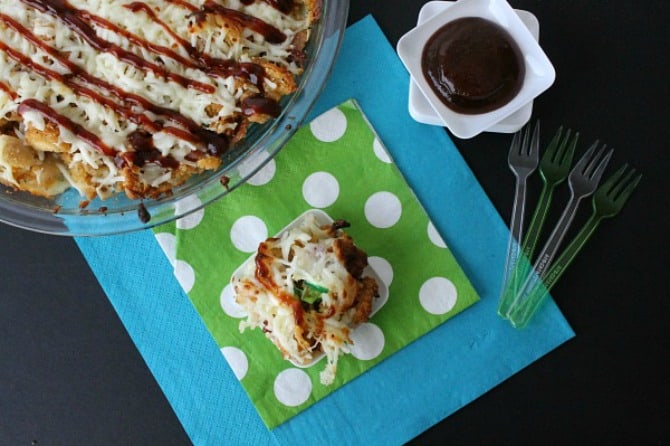 I'm going to tell you my kids came home and this was waiting for them for a snack. I made this chicken while they were at school and actually had a few bites of myself when I was taking these pictures. I had a hard time stopping myself from eating it all. My son Nick said that I should make this for the Super Bowl! I said duh huh, that's why I am testing it out! And I will tell you that I ate it with my fingers. Some of the kids grab forks but if you don't mind getting a little sauce on your fingers then go for it! You won't regret it!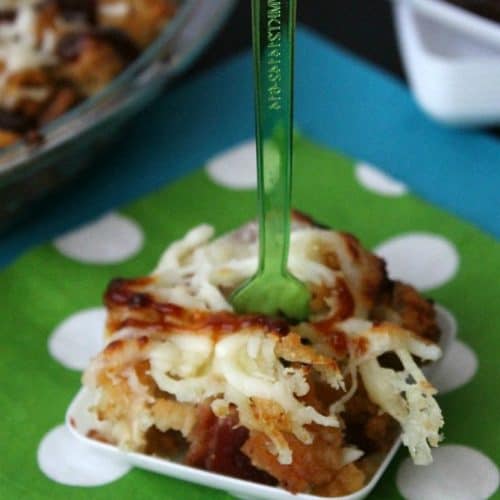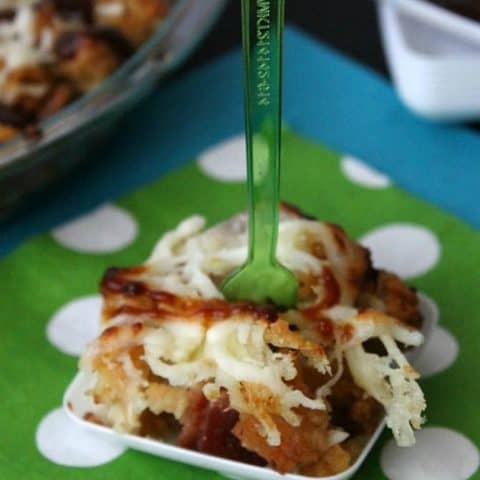 Cheesy Bacon Chicken
This dish is full of bites of chicken topped with delicious barbecue sauce.
Ingredients
1 8 oz about 1/3 of a 25 oz bag Tyson Crispy Chicken Strips
6 slices bacon
3 cups shredded mozzerlla cheese
1 to 2 tablespoons barbecue sauce, the amount will depend on how much you like
Instructions
Preheat oven to 400 degrees. Prepare 9 inch round baking dish and spray with non stick cooking spray. Prepare a large baking sheet.
Using your large baking sheet add the chicken strips and bacon. (I cooked mine on the same sheet but you can use two)
Bake for 18 minutes. Keep the oven on!
Remove from oven and allow to cool for 5 minutes.
Chop the chicken and slice the bacon into small pieces.
In a large bowl mix together chicken, bacon and 2 1/2 cups cheese.
Place chicken mixture to the round baking dish. Top with remaining 1/2 cup cheese.
Bake for 10 more minutes at 400 degrees.
Drizzle with barbecue sauce and ENJOY!