When your child's birthday happens in the middle of fall, using seasonal decorations is perfect for making the most festive party you can have with this Candy Corn Birthday Party!
Thanks to Bella Cupcake Couture for providing the cupcake wrappers for this party!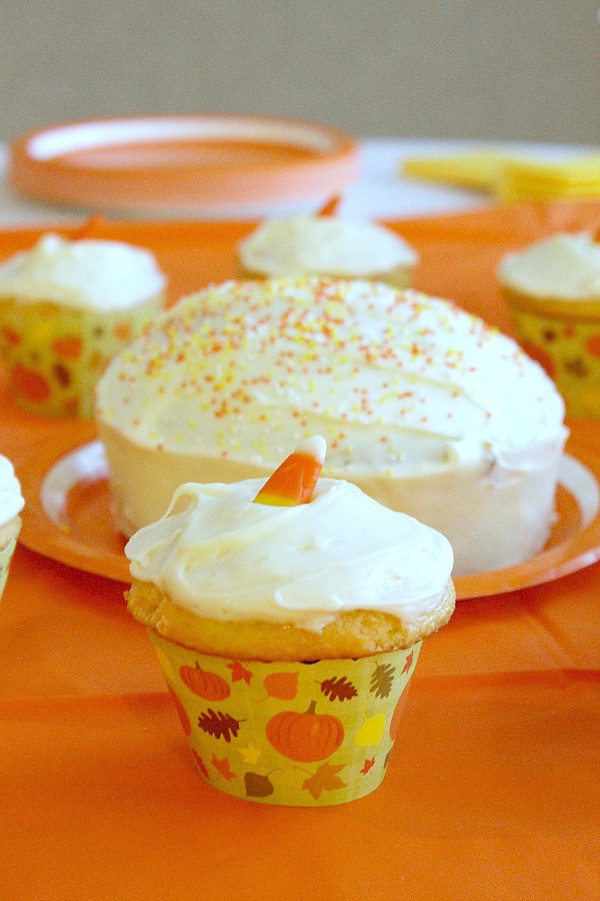 Okay I was more excited about planning this party than my 6 year old was but once I had everything decorated she was overjoyed! I used the candy corn colors to make this party a success and I bought all of my candy corn that I used as accents of the party on sale after Halloween. You can get most things 50% off if you wait till after the holidays to purchase certain items.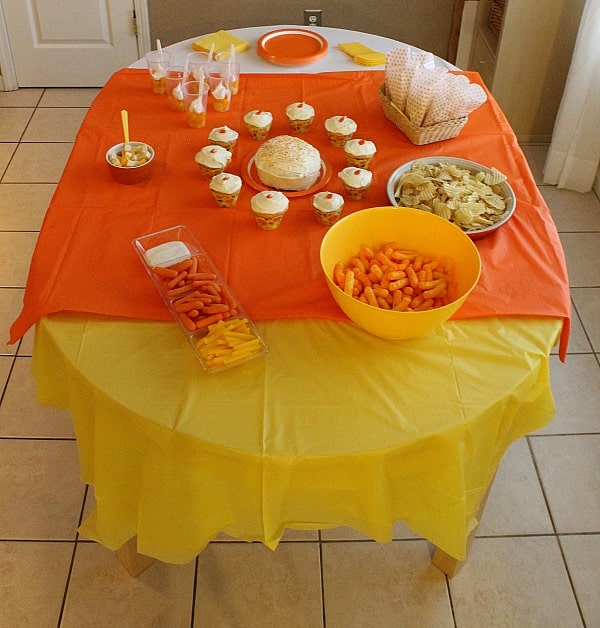 For the cake and cupcakes I used just a yellow cake mix and and orange supreme cake mix. Then I layered the yellow on the bottom and orange on top and used my standard cream cheese frosting to decorate. What made the cupcakes extra special were the Autumn Cupcake Wrappers from Bella Couture Cupcakes! They can fit right in with any fall party you might have. Thanksgiving, birthday parties or other holiday events! They added just the right touch to the table! Cupcake liners are the perfect way to hide those not so pretty liners that come out of the oven.
All of the other candy corn ( nothing tastes like candy corn because I was going more for the colors of yellow, orange and white) inspired treats I had were:
—- candy corn punch from Kara Party Ideas (found on pinterest)
—- candy corn veggie tray
—- candy corn fruit parfaits from SkinnyTaste (found on pinterest)
—- I had popcorn in white and orange treat bags ( in the dollar section at target)
—– I also had white and orange cheese cubes and potato chips.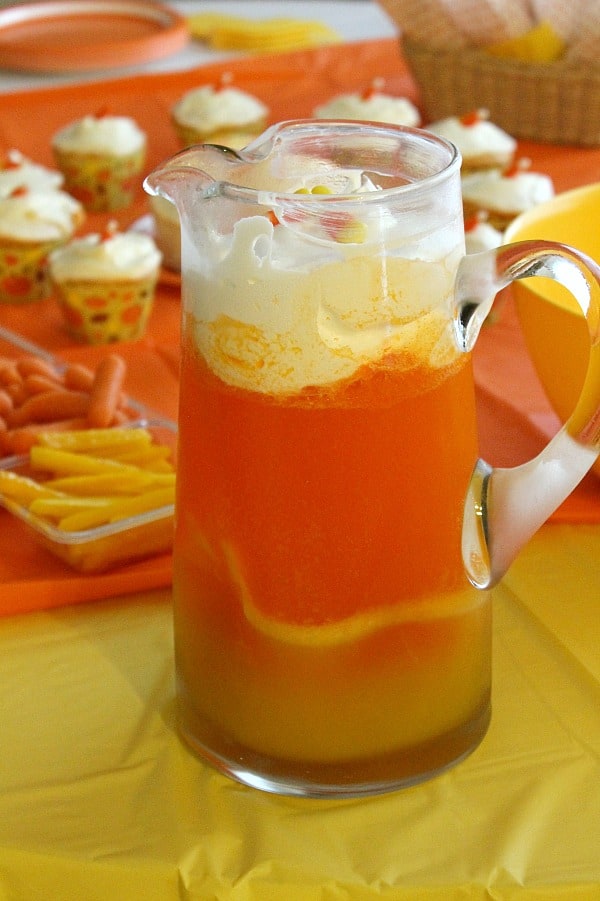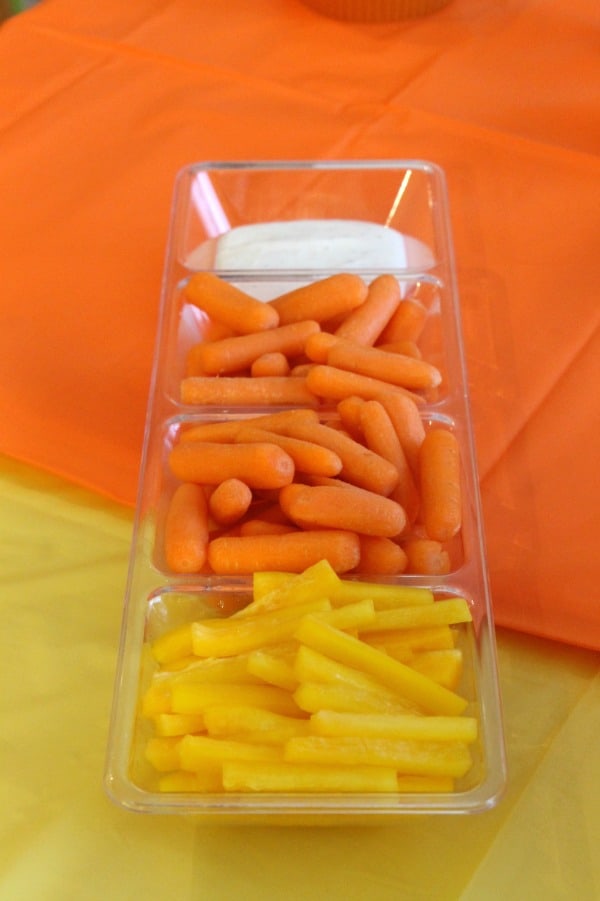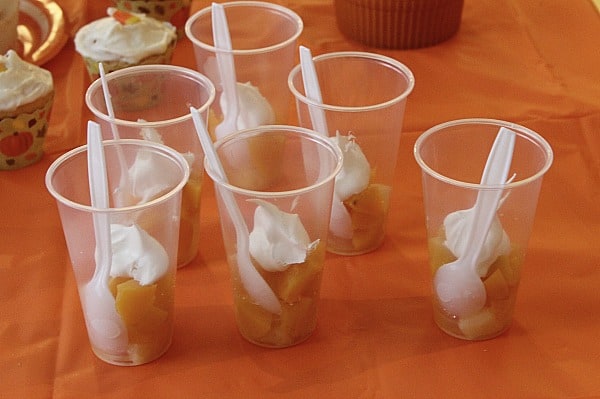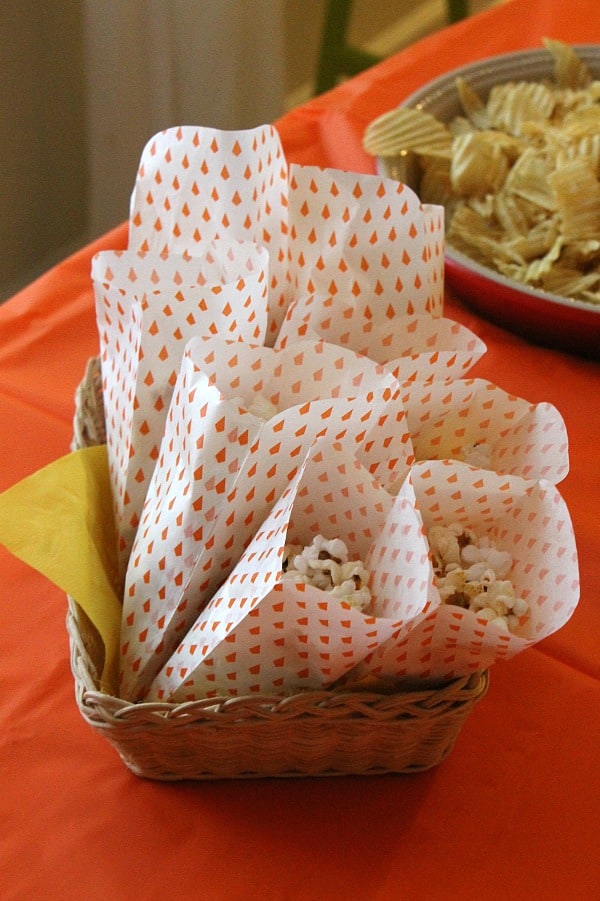 The most time I spent into making this party happen was the candy corn birthday banner. My friend owns a silhouette cameo and let me tell you it's magical! It can make all kinds of beautiful decorations to go along with your party theme! And it's fun putting everything together! And guess what. This banner only cost me $8! Yep because we made it and I bought all of the paper on sale I made it for $8! You can't beat that when you are customizing your party!
Thanks so much in joining me in this party adventure! Hope you enjoyed!!