This Blueberry Almond Smoothie will make you want to start your New Year off right by eating and drinking healthy! This smoothie will do the trick!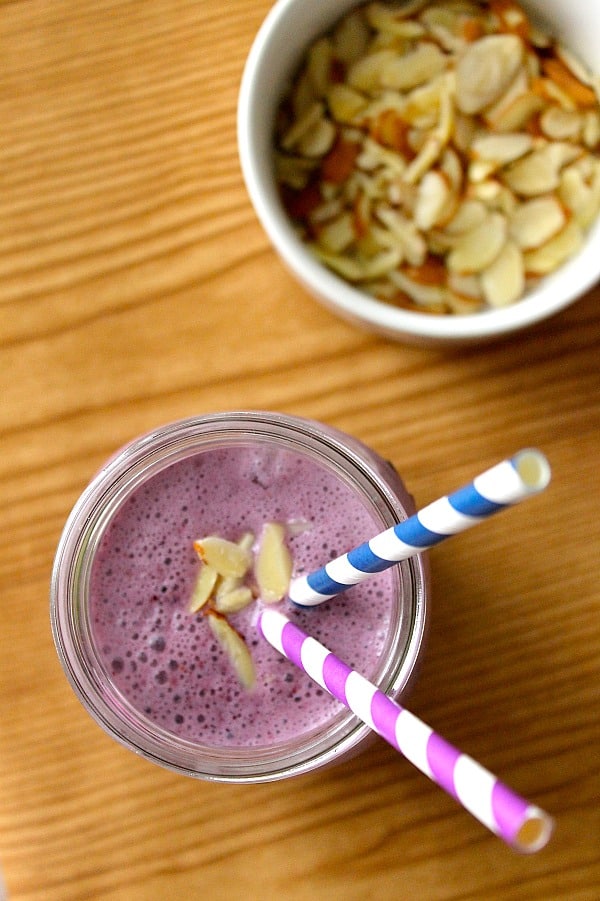 I thought for my first post of 2014 I would bring to you a smoothie. I know for me after the holidays, I always feel I need to cut back on my calorie in take. Since October it has been nothing but heavy foods and desserts. So I try to lighten it up a bit. Add more soups, like this red lentil soup and salads to my normal diet and add healthy drinks as well.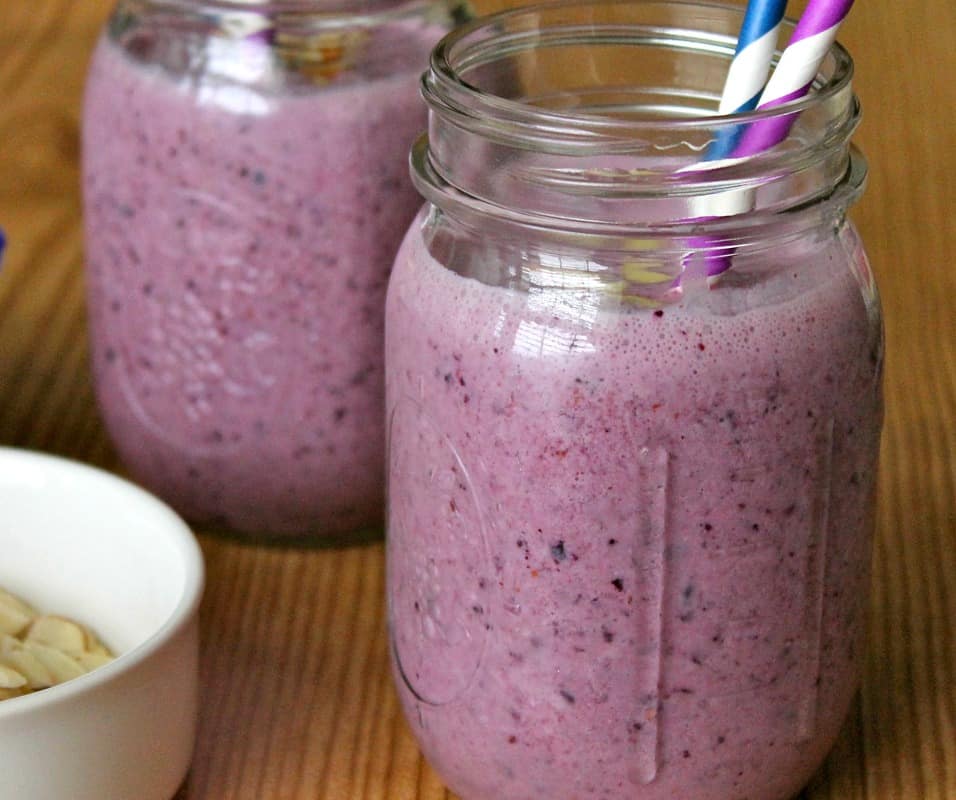 Do you know that blueberries and almonds are also good for the heart? So we are killing a whole bunch of birds with this one stone. Meaning, we have something good for our heart, good for our body and good for my taste buds. Well that one I added. The entire family enjoyed this one. It is similar to a peach smoothie I made, but I had to make a few adjustments. After making it 3 times I think I finally got it right for the consistency and taste! Hope you ENJOY it!!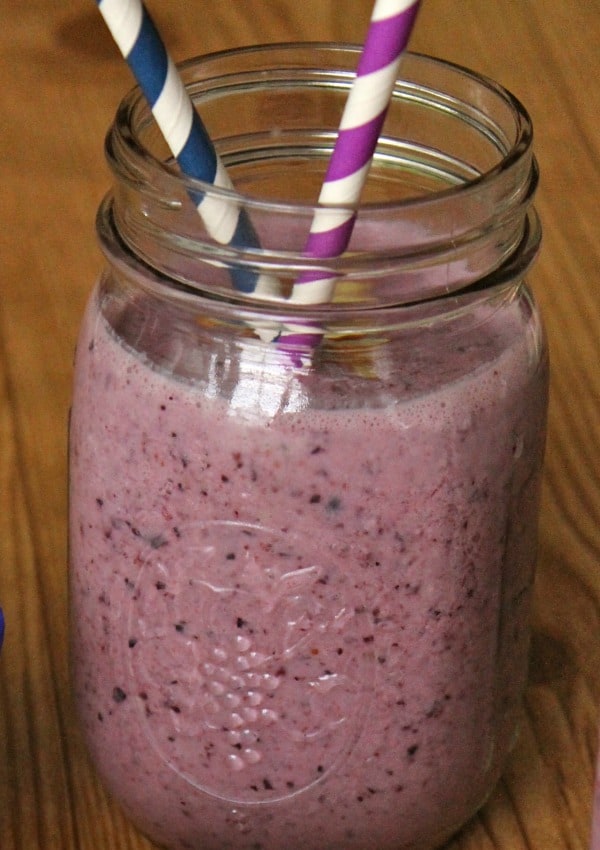 Want to connect more with TheBitterSideofSweet? Follow at:
Facebook | Pinterest | Instagram | Twitter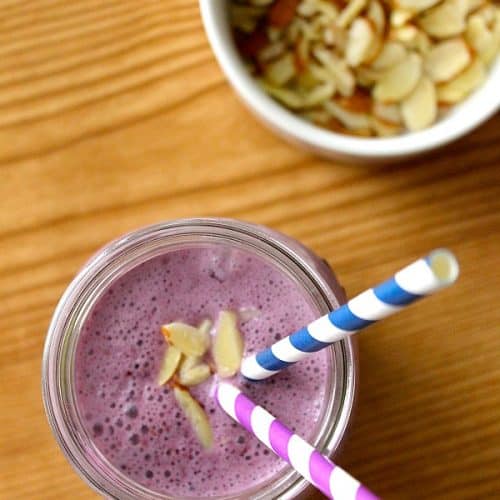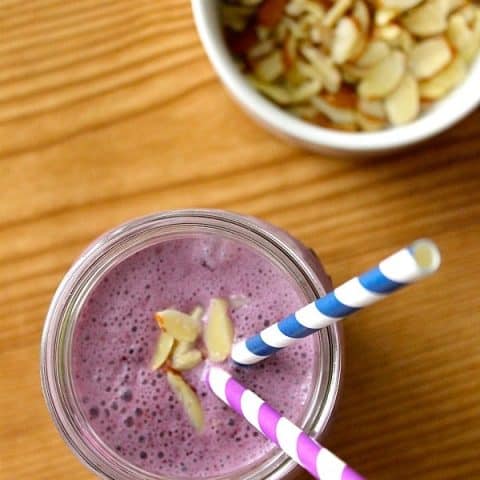 Blueberry Almond Smoothie
heart healthy smoothie packed with blueberry and almond flavored!
Ingredients
8 almond milk ice cubes
3/4 cup almond milk
6 ounces blueberry Greek yogurt
1 tablespoon honey
1 cup frozen blueberries
Instructions
Using a blender add almond milk.
Then add yogurt, honey and blueberries.
Then add ice cubes
Blend till all is completely blended and you have no more chunks of ice in mixture.
Pour in glass and ENJOY!!
Notes
make almond cubes the night before by filling an ice cube tray with almond milk and freezing overnight.
Recommended Products
As an Amazon Associate and member of other affiliate programs, I earn from qualifying purchases.