Baked Apple Chips are easy, healthy and so delicious! Made two ways with different types of sugars.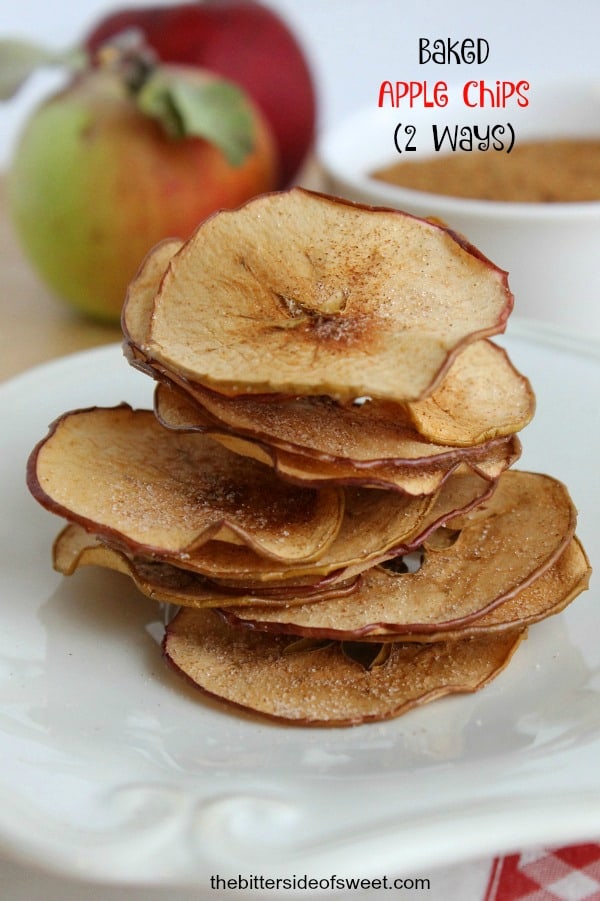 So glad you are back for day 2 of Apple Week! If you didn't check out the first day make sure you do! I think you will love these Caramel Apple Tarts!
I just need to say that I obsessed. Obsessed my friends with these baked apple chips! I have been making them for over a week now and just.can't.get.enough!!!
They are quite addictive but in a good way because they are super healthy!! Which in my opinion is the best thing about them.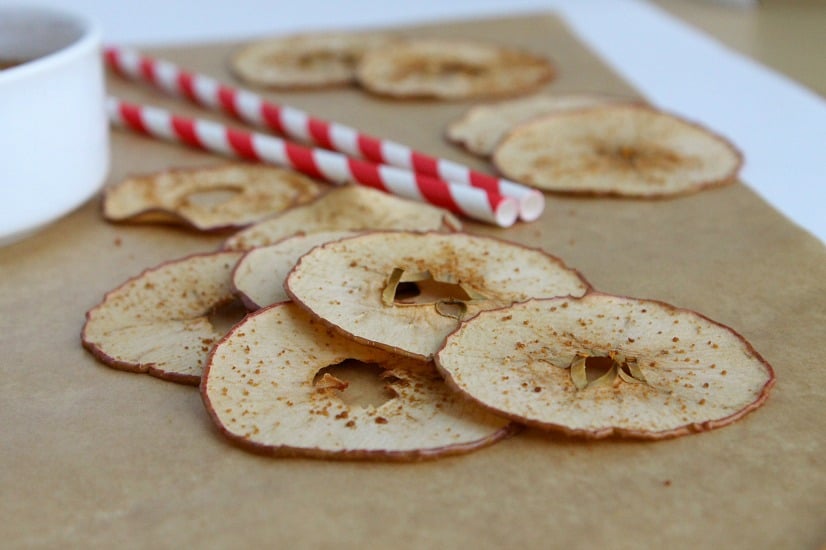 So what got me into wanting to make these is that I saw Diethood make Microwave Apple Chips. Which is genius in itself. You have them done in about 6 minutes. I totally loved them and they help with when I want a quick fix. But I am a crunchy type of gal. So I went the baked route with these. I also did some research on how to do that by looking up the recipe from The Viet Vegan and Sally's Baking Addiction.
As you see I did lots of research on how I wanted to make these. It is basically the same recipe but it changed based on my oven, technique and the types of sugars I decided to use on them.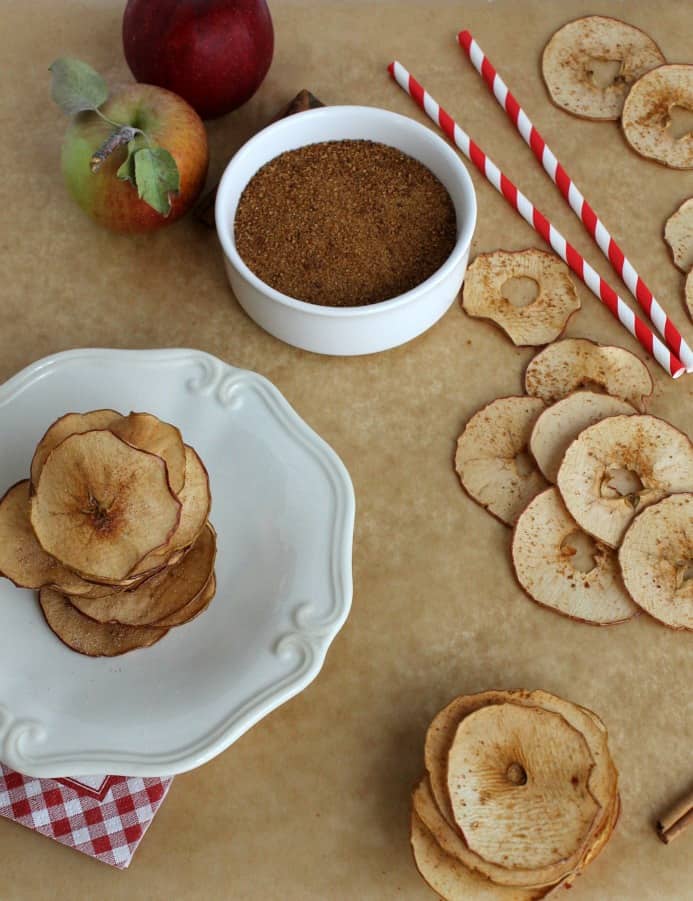 There are lots of different steps that I believe will make these successfully crunchy every single time. They are listed in the notes! ENJOY!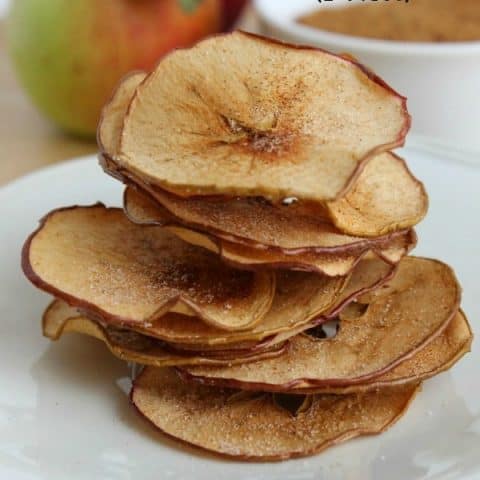 Baked Apple Chips (2 Ways)
Cook Time:
2 hours
40 minutes
Total Time:
2 hours
50 minutes
Ingredients
2 apples
3 teaspoons organic coconut sugar or 3 teaspoons cinnamon sugar
Instructions
Preheat oven to 200 degrees.
Line two cookie sheets with parchment paper or silpat.
Wash apples. Take off stem. Core the apple (optional, I did not do this)
Cut off top and bottom of apple.
Slice very thinly or use a mandolin.
Lay slices onto cookie sheets without touching.
Place in oven and cook for 1 hour.
After one hour sprinkle each chip with sugar.
Cook for 1 more hour.
When done turn off oven.
Pull out the cookie sheets and pop the chips off the parchment paper or silpat to make sure they are not sticking to pan.
Put them back in the oven, close door and let them cool for 40 minutes.
ENJOY!
Notes
A couple of notes:
1. Use either coconut or cinnamon sugar or skip that step. They are just as good without anything!
2. I make sure my chips are not sticking after two hours because after the cooling off period I could not get mine to come off the parchment paper.
3. Store these in an air tight container for up to 4 days.
4. You can place these back in the oven to make them crispy again if they get too soft at 200 degrees for 30 minutes.