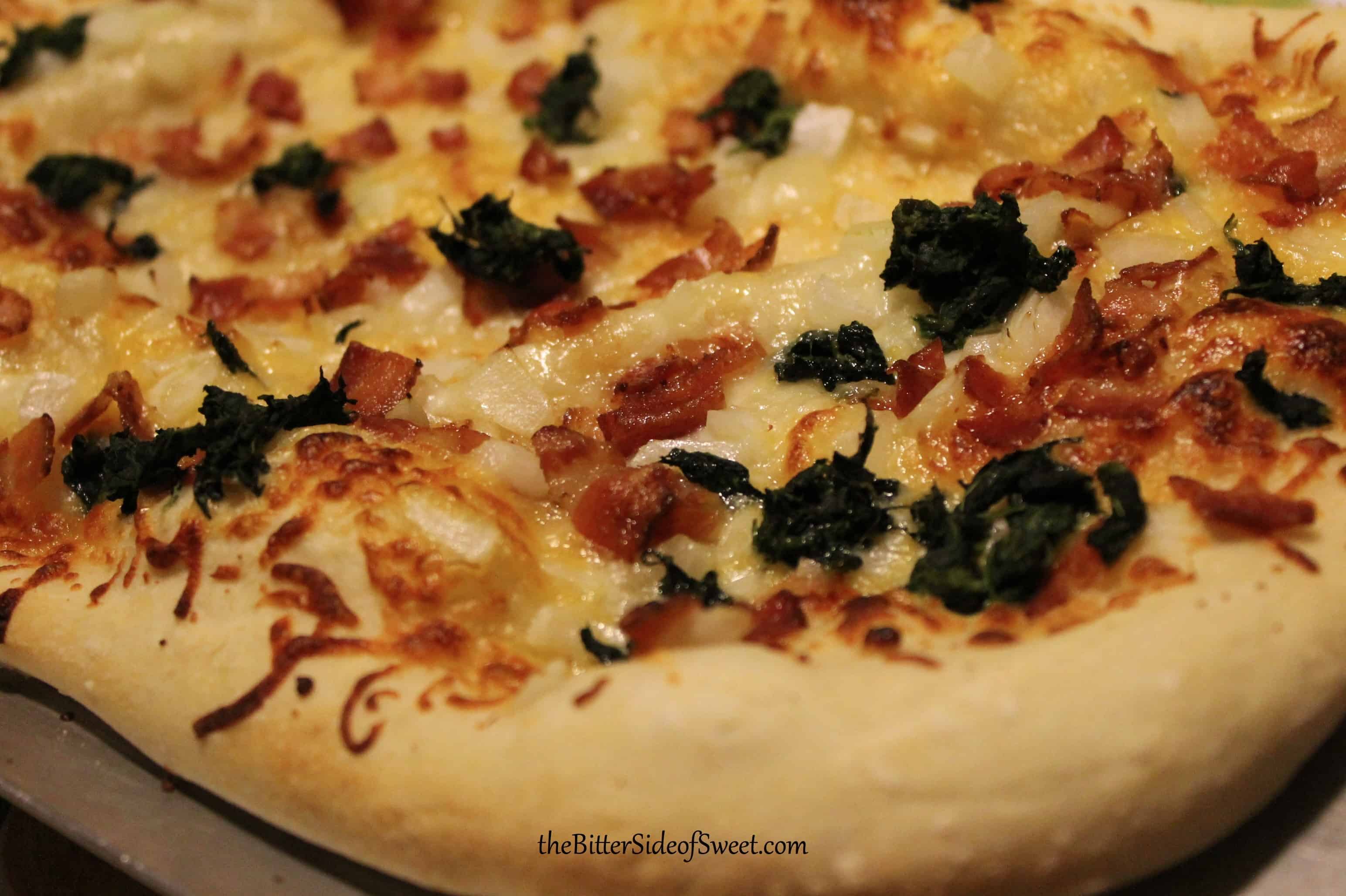 We do pizza and movie in our house almost every weekend. I make the dough from scratch and try to get creative with the toppings. So I thought I would share them with you. Most of the toppings I always have in my refrigerator or cabinets. Only once or twice I have done a specialty pizza that required a trip to the grocery store.
What types of toppings do you like? I am willing to try most things! 
BACON AND SPINACH PIZZA
YIELDS: 1 pizza
PREP TIME: 12 minutes +time for defrosting your dough according to package
COOK TIME: 8 minutes
TOTAL TIME: 20 minutes
INGREDIENTS:
1 frozen pizza dough
5 slices bacon slices cooked and diced
1/2 cup cooked spinach
1/2 onion diced
1 1/2 cups mozzarella cheese
olive oil
DIRECTIONS:
1.Preheat oven to 450.
2. Defrost pizza dough according to package.
3. Roll out to fit your pan. Any round 8 inch pan or rectangle cookie sheet will due.
4. Drizzle with olive oil.
5. Top with cheese.
6. Top with bacon, spinach and onion.
7. Cook for 8 minutes on bottom rack of oven. Crust should be crispy and slightly brown.
8. ENJOY!