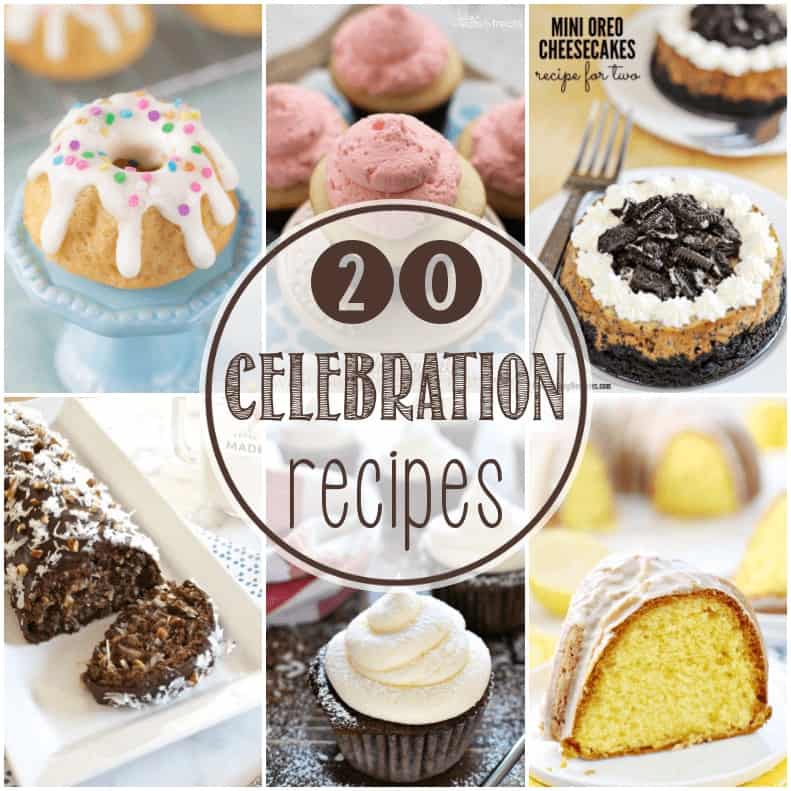 Happy Monday everyone! Isn't it a great day for celebrating? It is for me for a few reasons! First, it is my anniversary and me and the hubby are out celebrating it all day long! Yay!
Second, I have some very special friends, Deb from Cooking on the Front Burner and Jamie from Love Bakes Good Cakes, who are celebrating their blog anniversaries this month or as we like to say blogiversary! A bunch of us got together and we are celebrating with them! There are 20 amazing recipes that we have for you to give you inspiration on your next celebration.
We also have a pretty awesome giveaway as well! We want you to join in with us, so don't forget to enter at the bottom!