Hoping when you make a list and go grocery shopping this weekend or over the next week Weekly Meal Plans 17 will give you some inspiration to get in the kitchen and start cooking! ENJOY!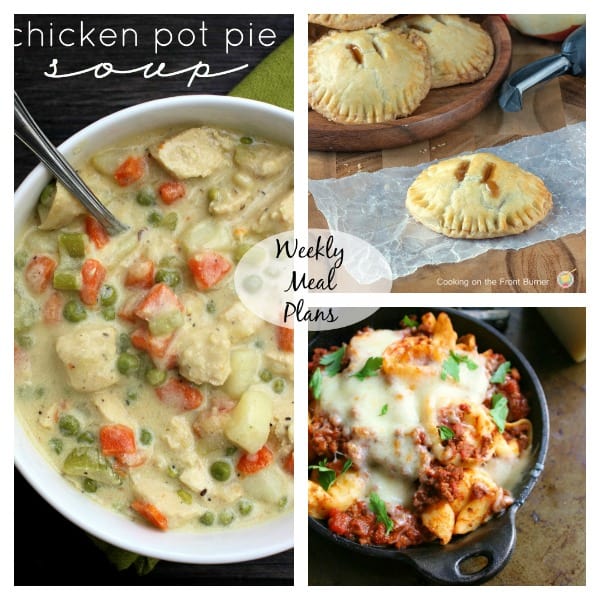 Mushroom Broccoli Spinach Lasagna Roll Ups from Erica's Recipes. These roll ups look so delicious! I have been wanting to try a recipe out like this for some time! I am thinking this week is just the right week for that!
Apple Spinach Goat Cheese Stuffed Chicken Recipe from The Love Nerds. I love all things stuffed, including my chicken! Apples and cheese of any kind go so well together!
Hidden Veggie Tortellini Bake from I Thee Cook. We can't get enough of any kind of pasta bake! Tortellini sounds amazing in this!
Chicken Pot Pie Soup from A Dash of Sanity. The weather has been super crazy cold here. Soups are practically living on my stove right now! This looks incredible!
Hearty French Bread Pizza from Meatloaf and Melodrama. You know me, I am always trying to find a way to mix it up on pizza night! This sounds like the perfect way to mix things up!
Apple Hand Pies from Cooking on the Front Burner. My friend Deb says she is bursting with apples. I want to be her neighbor so I can try one of her hand pies! Scrumptious!