Happy Friday everyone! I had a friend who I talked with about my Weekly Meal Plans and she would love for me to show you guys some recipes that have only 3 ingredients or less! So I am on a mission to find them! This week I tried to find easy meals that had few ingredients and simple dishes that you didn't necessarily had to have all of the ingredients in order to make the meal! ENJOY!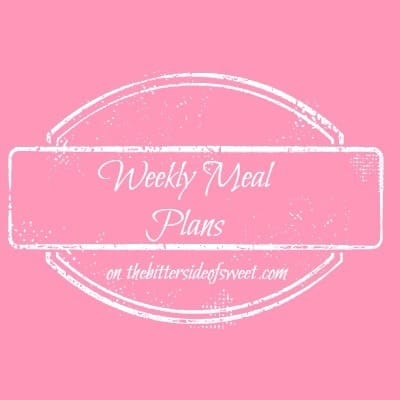 Monday
Chicken Ranch Burgers from Julie's Eats and Treats
Tuesday
Easy Roasted Garlic Alfredo Tortellini from My Happy Homemaker
Wednesday
Skinny Bake Broccoli Macaroni and Cheese from Skinny Taste
Thursday
Bacon Cantaloupe Arugula Salad from Frugal Foodie Mama
Friday
Spinach and Artichoke French Bread Pizza from What's Cooking Love?
What's for dessert?
Pumpkin Cookies with Maple Icing from Real Housemoms