Easy to make Sheet Pan Roasted Tomatoes! Made with 5 simple ingredients, these tomatoes roast up in just 15 minutes! So tender and so flavorful!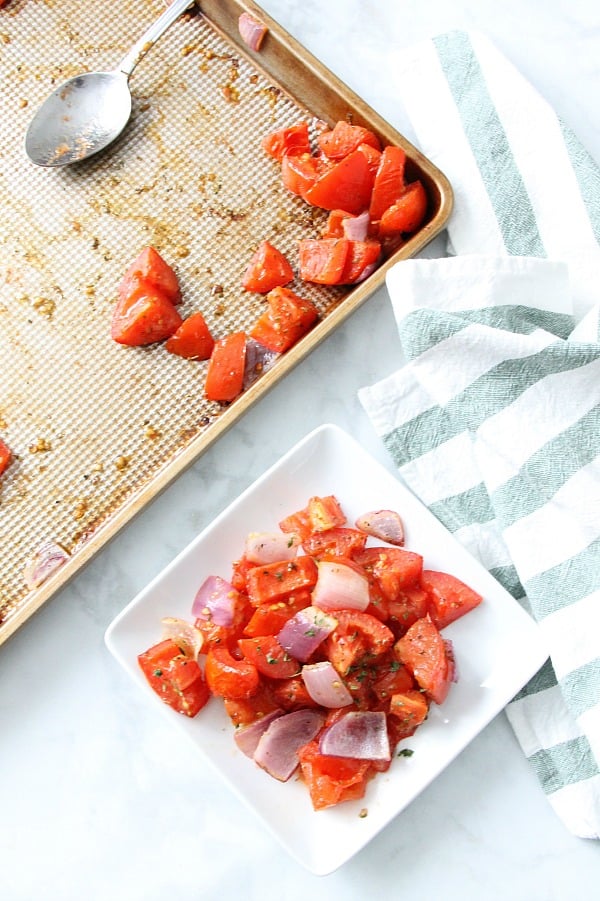 Roasted vegetables happen to be the easiest side dish to make to go along with any meal! It's the perfect way to get in your veggies and not spend too much time in the kitchen!
Click here to save this recipe on Pinterest!
…