Easy Mango Banana Smoothie made with 4 ingredients! So smooth and creamy this fresh fruit smoothie is the perfect healthy snack.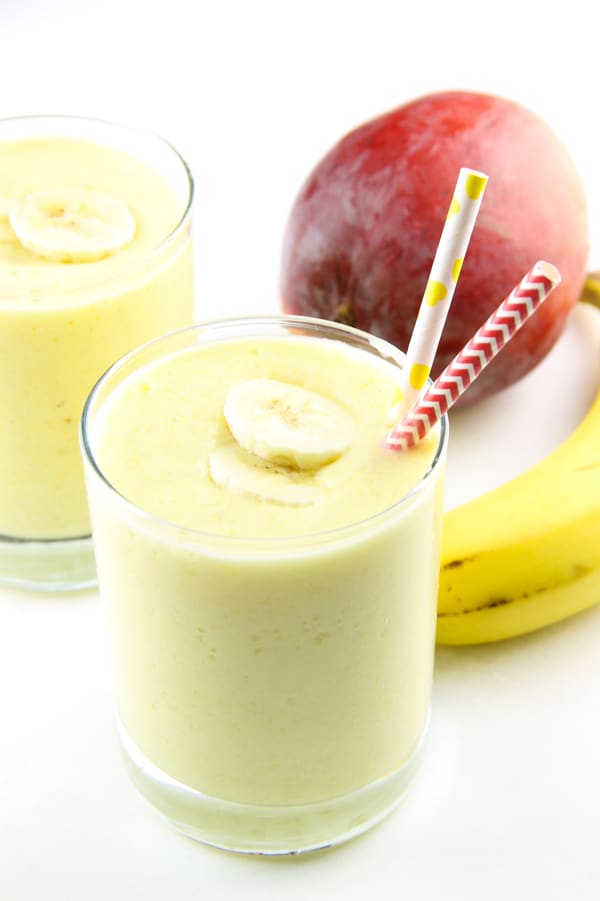 Click here to save this recipe on Pinterest!
Using seasonal fruit to make a quick smoothie that is perfect for a post workout treat or just a snack to get you through the day. With fresh or frozen fruit this smoothie is made in just minutes.
…