Maple Pumpkin Monkey Bread will be a hit at your next brunch or holiday breakfast! With warm sugary biscuits combined with pumpkin and maple syrup!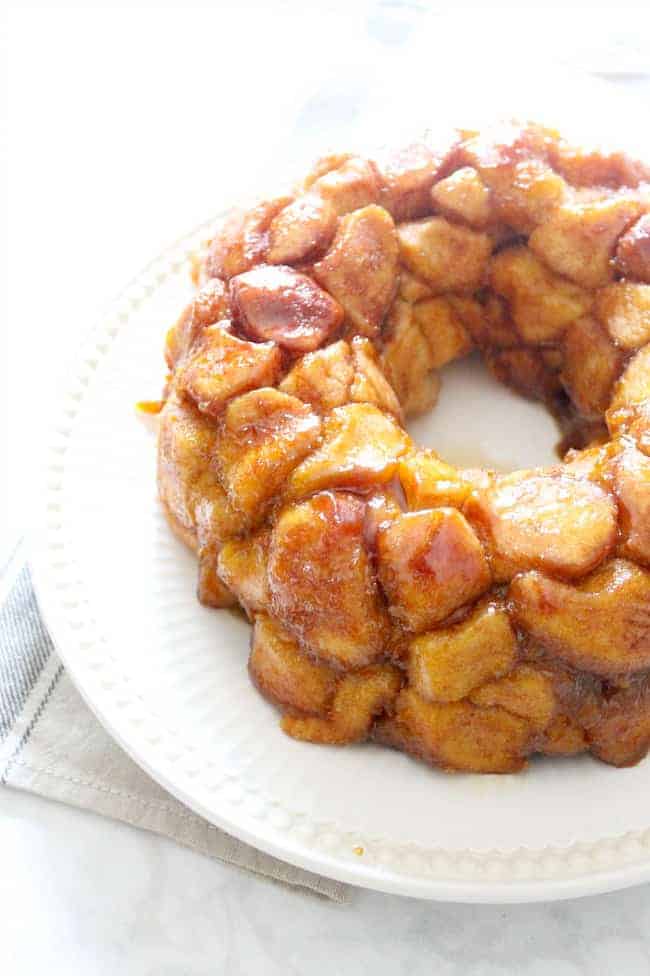 Click here to save this recipe on Pinterest!
Anytime I think of monkey bread I think of a very special friend of mine named Rebecca. When I used to live in Greensboro she came to my house one morning to hang out and I had made monkey bread and coffee.
Do you know we sat there and ate almost the entire ring of bread. In fact, we might of eaten it ALL! It was so good that it is too hard to stop eating once you stop, like this Chocolate Chip Pumpkin Roll!
…