Sweet Baby Back Ribs are perfect for any backyard gathering!
**This post is in partnership with Stubb's BBQ Sauce.  All thoughts are 100% my own!**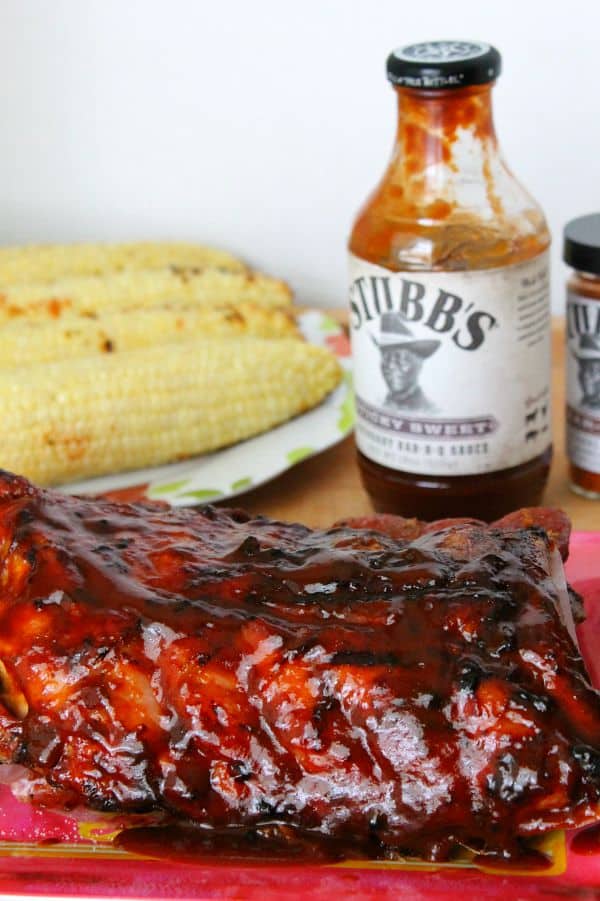 Happy Saturday! You know what I want to do? Grill! Now the question will be, will the weather cooperate? I sure hope so!
Remember back in May when I made some skewers for you? Well today I am brining you these ribs!
First off, I had no idea that you should remove the membrane of the ribs before you cook them. Life changing event for sure! At the time I was doing it, I thought to myself, really what does this do?
Well you see the difference is when you go to slice your ribs. It's a easy and smooth cut. Almost to the point where I didn't have to slice! That was the best!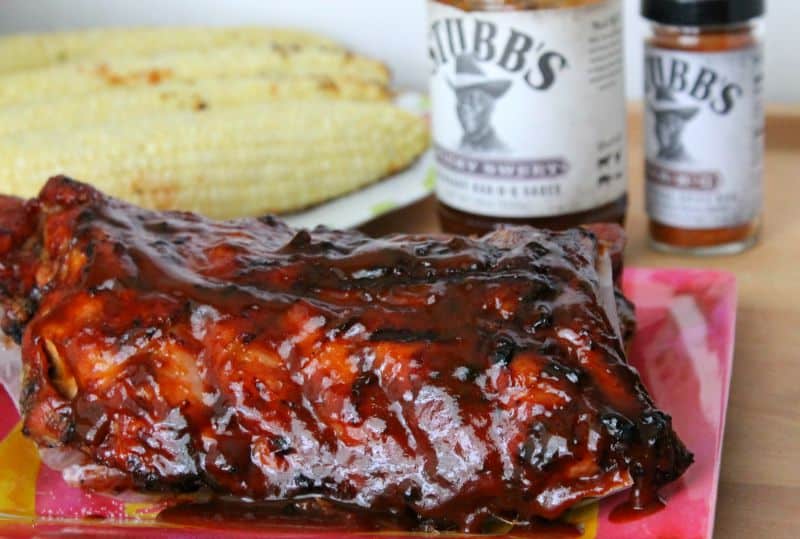 Another thing about this recipe was that you don't even put the sauce on until the last ten minutes of cooking. I had to do a double take when reading the instructions to be sure I read them correctly. I always had the misconception that I  should put the sauce on a lot early! Well not this time! Seriously fight the urge. Wait! It is so worth it! ENJOY!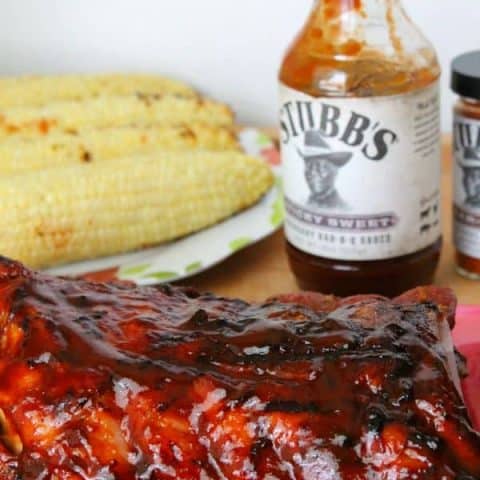 Sweet Baby Back Ribs
Prep Time:
1 hour
10 minutes
Total Time:
2 hours
10 minutes
Easy, sweet baby back ribs using Stubbs Bar-B-Q Spice Rub and Sticky Sweet Bar-B-Q Sauce!
Ingredients
2 to 4 tablespoons Stubb's Bar-B-Q Spice Rub
1/2 cup Stubb's Sweet Sticky Bar-B-Q Sauce
Two, 2 to 3 pounds racks of baby back ribs
Instructions
Pull off the thin membrane from the underside of each rack of ribs. Blot them dry.
Massage the spice rub into the ribs on all sides. Leave at room temperature for 1 hour.
Preheat outdoor grill on medium heat.
Cook ribs side down for 20 minutes.
Flip and cook for another 30 minutes on low heat.
Baste both sides of your ribs with Bar-B-Q Sauce and cook for 10 minutes.
Remove, allow to rest for 10 minutes, slice and serve!