Spicy Shrimp Cream Cheese Tartlets are so great for entertaining! With cool cream cheese and a bit of heat, these little bites will go quickly!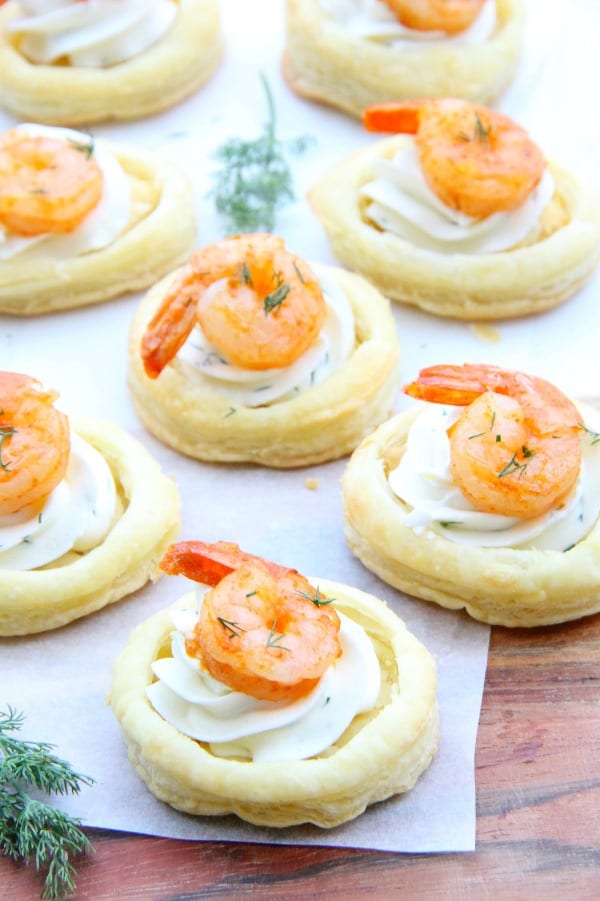 Click here to save this recipe on Pinterest!
Our holiday menu always consist of appetizers! I do so much cooking and baking before I even get to the holidays that once the day comes I just want to relax!
My family is so used to it that they enjoy it as much as I do. The most requested appetizer is hummus and chips! I don't really blame them, that is a meal for me all by itself!
This year I am going with these thousand island meatballs and of course these spicy shrimp cream cheese tartlets!
They literally take only about 25 minutes from start to finish so they are a must! Along with these I always make cheese, fruit, and meat boards. I can not wait!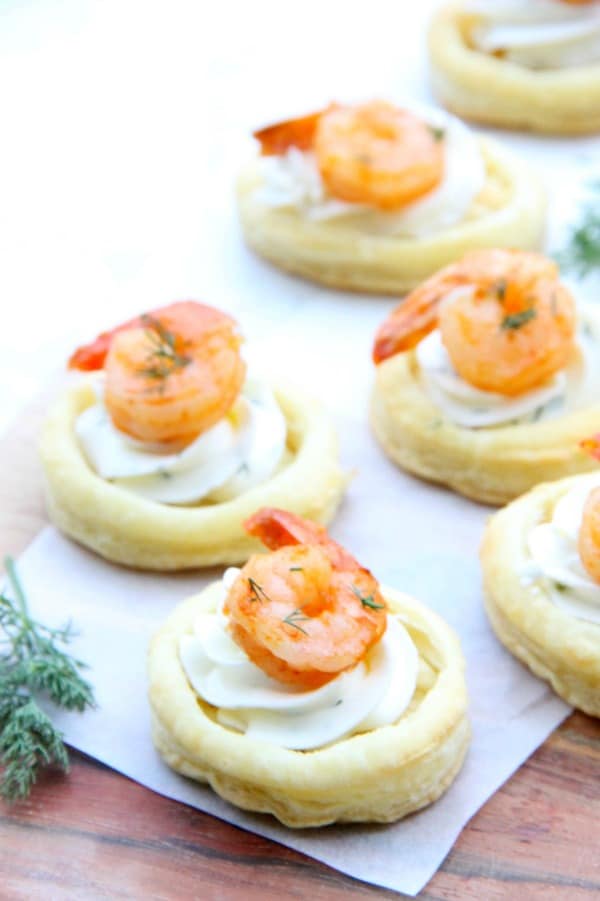 To make these tartlets you only need a few ingredients. Finding ingredients in my cabinet is what I usually do when I want to make something quick and easy.
So I just used what I had on hand! I went with shrimp that had tails on them but you can definitely buy the ones without. Either way I would suggest defrosting your shrimp before cooking.
If you want to leave out the spicy part of these tartlets that  is an easy thing to omit. Just leave out the red pepper flakes.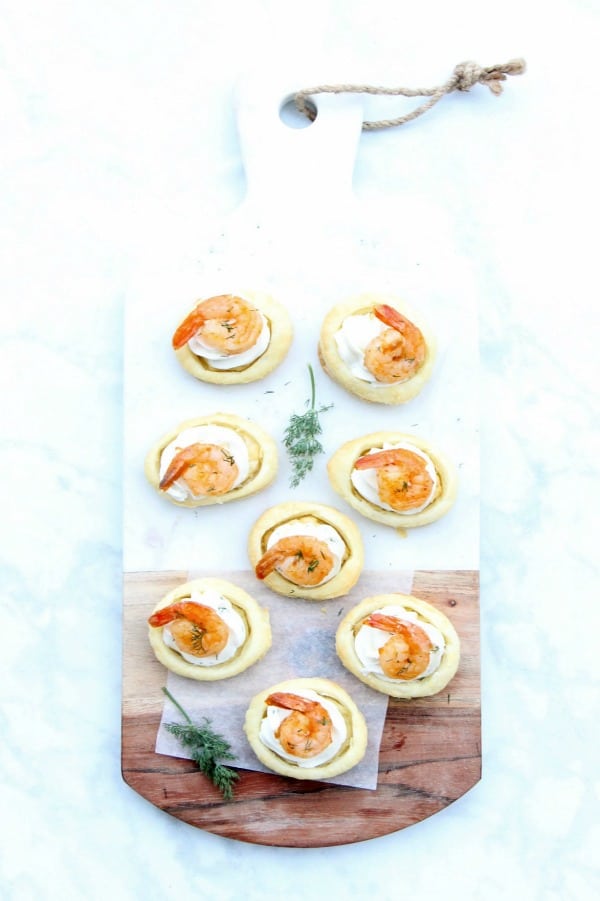 TO MAKE THE PUFF PASTRY:
To make the puff pastry you do not even need to defrost it. Baking it frozen turned out well. You could really do it either way, I just wanted my appetizer to be done faster!
TO MAKE THE CREAM CHEESE:
For the cream cheese mixture you need one block of cream cheese, one tablespoon of dill and some heavy cream. Mixing it for at least five minutes makes the mixture easier to pipe. It is also not necessary to pipe it but I thought it made them look prettier!
I'm curious, what do you serve for your holiday meal? If you are looking for more appetizers how about these bacon cheddar pinwheels made with puff pastry or asparagus mushroom cheese egg cups!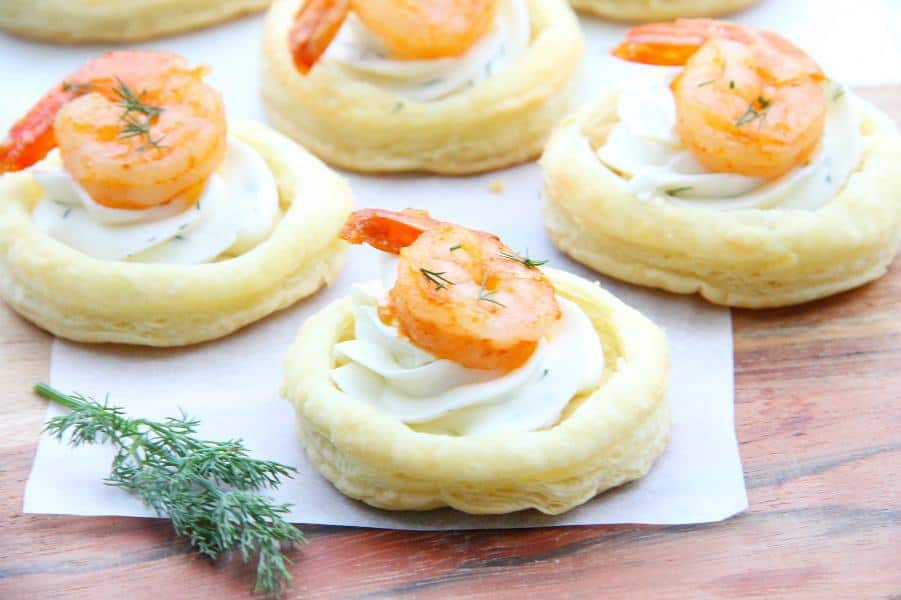 If you're on Facebook come check out this fun little group I've got going on. Instagram is a fun resource I'm using right now. If you make an recipes make sure to tag them #bittersideofsweetrecipes so I can see your creations!
Want to connect more with The Bitter Side of Sweet? Follow at:
Facebook | Pinterest | Instagram | Twitter