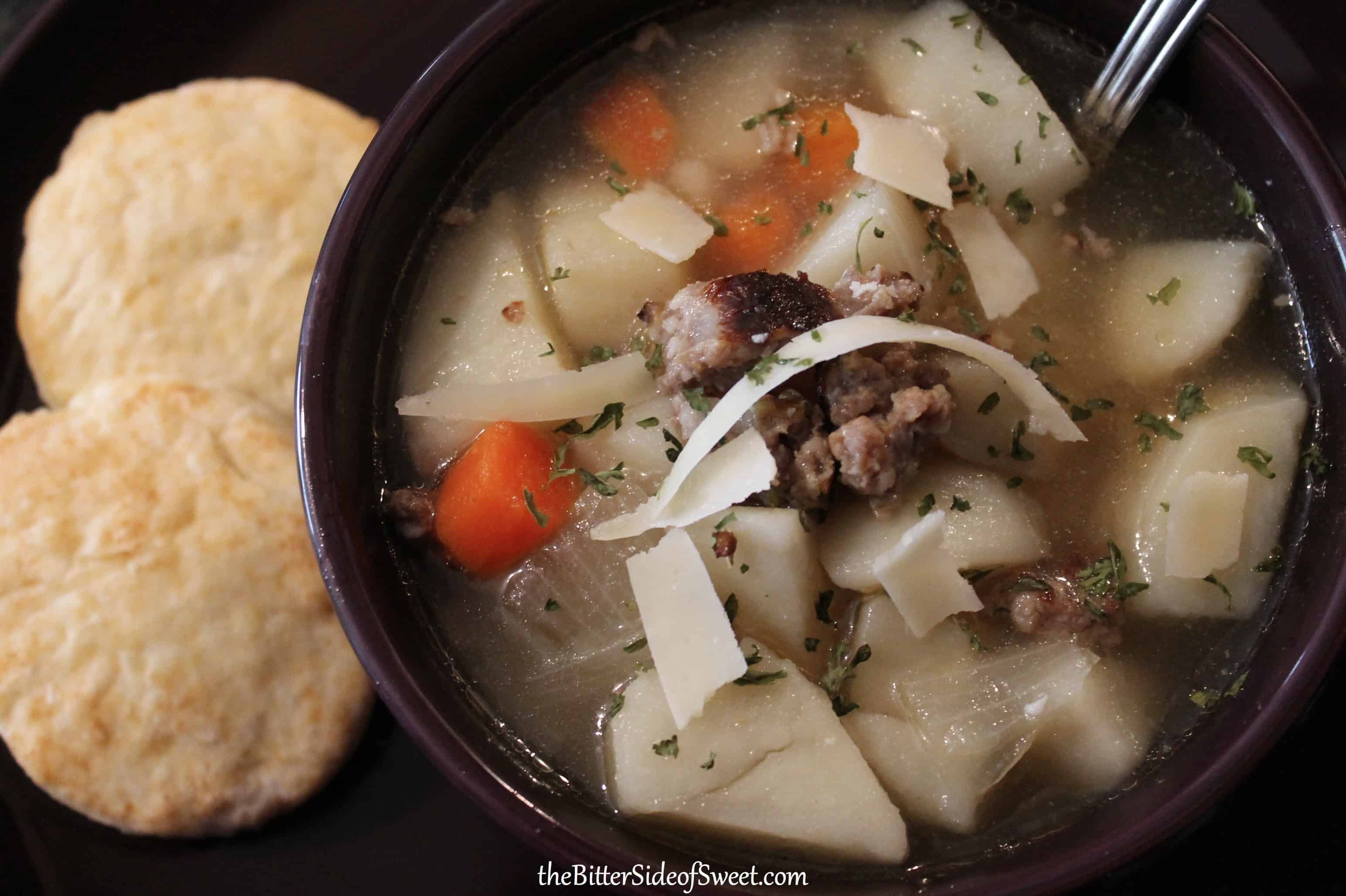 This last weekend was a long weekend because of the holiday and the kids being out of school. So we packed up for an overnight and headed out of town to Charleston, SC. I was quite excited because I had not been there before and the weather looked like it was going to be gorgeous for us. Friday we had a little bit of snow and Monday the temperature was in the 70s. So a big difference in just a matter of days. This soup was something I made due to the pending weather we were about to have.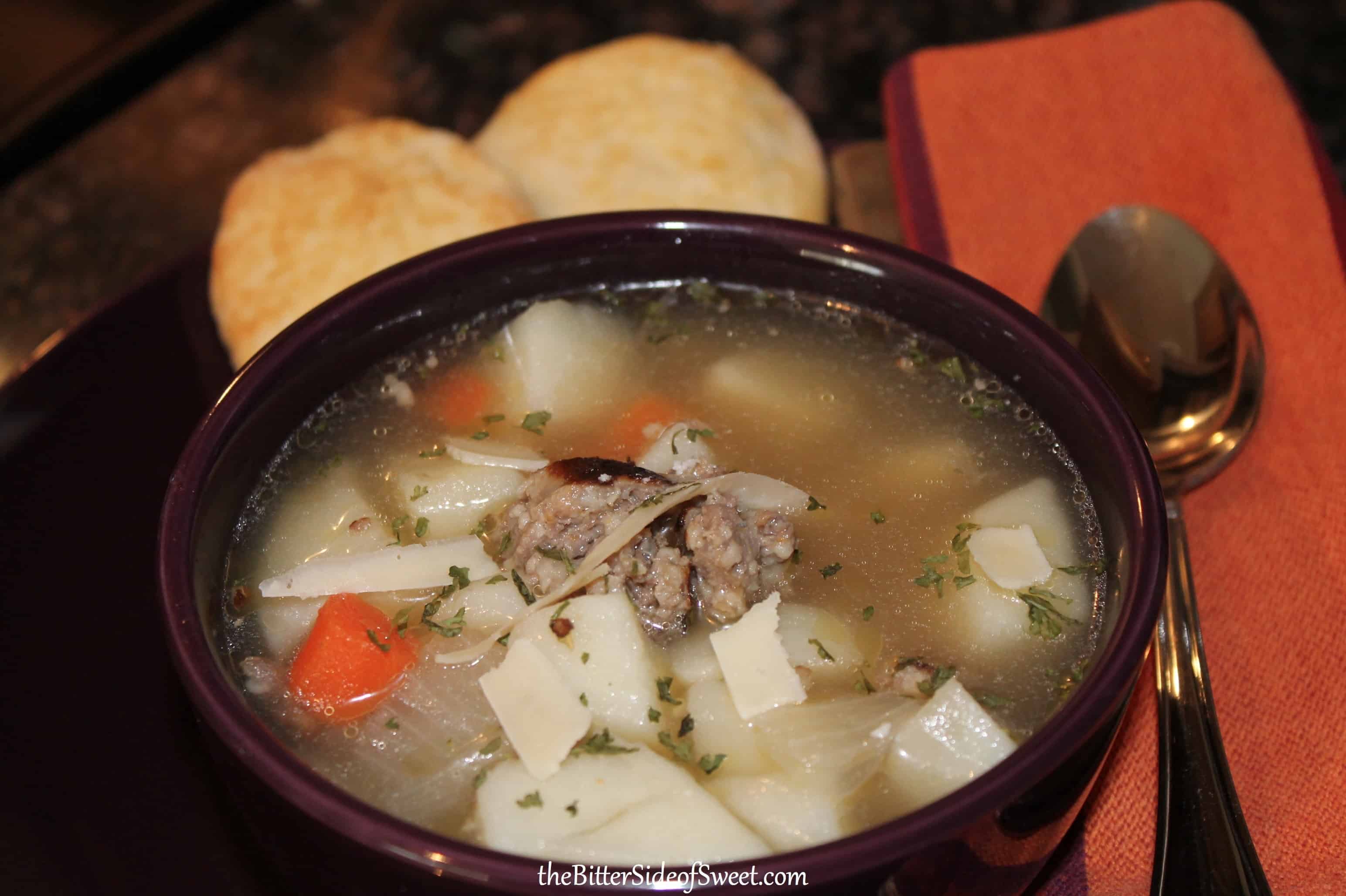 This sausage and vegetable soup is a bit like packing for me. Some how when I travel I manage to get the rest of the house packed a day or two before our trips. For me I seem to throw things in at the last minute. And I normally end up missing a few items, or a lot of items. One time I went to Italy for about 3 weeks and had 2 shirts and very few underpants. Luckly, there was a washing machine. This trip I managed to do pretty well for myself, not so much for my 4 year old, but we made due.
It is crazy because for the older kids I try to keep them very organized. I make them both write out a list, then they have to check items off as they pack. I think I spend so much time giving detail to others that I lax in giving detail to myself.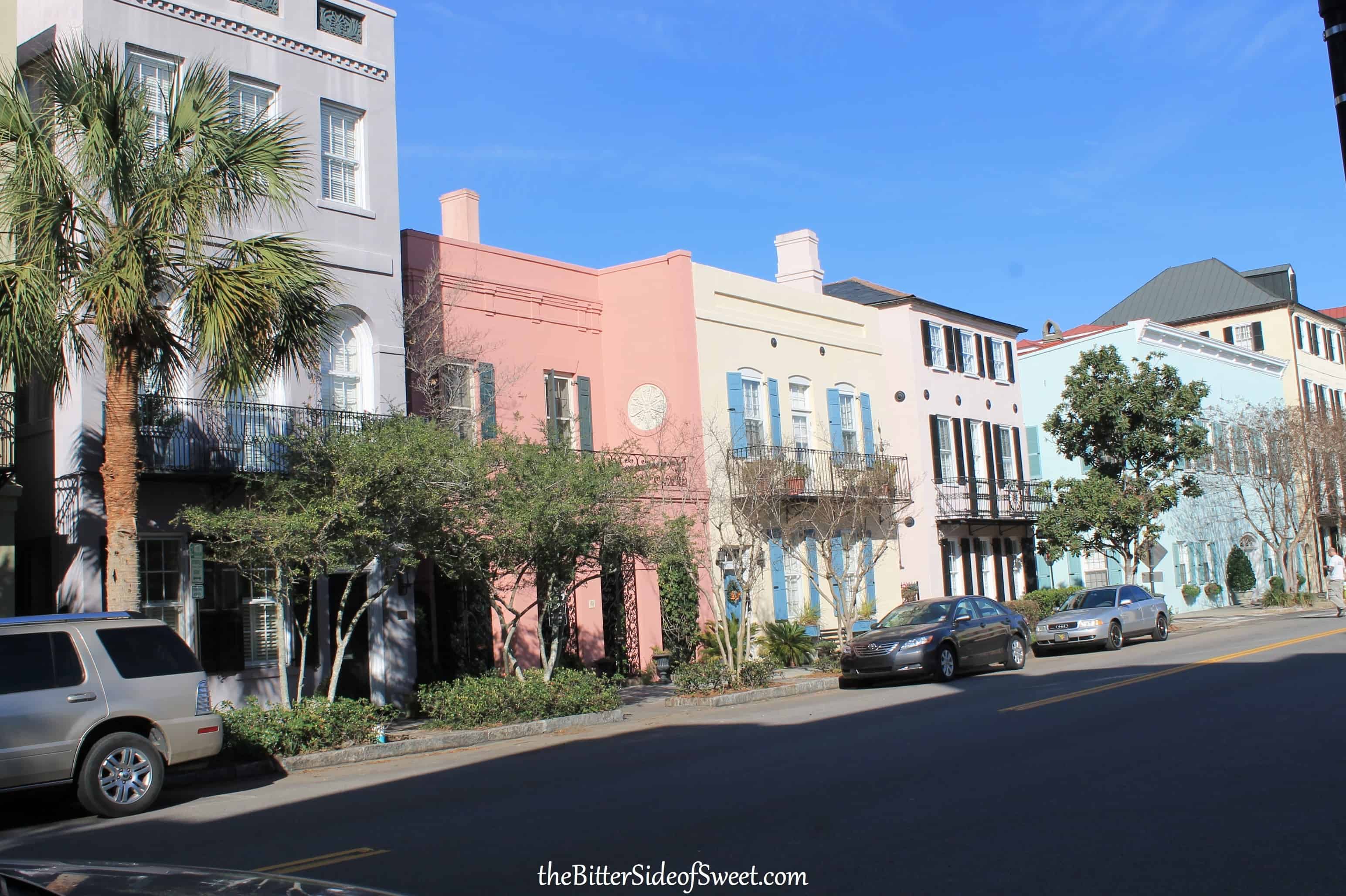 Pic#1 Rainbow Row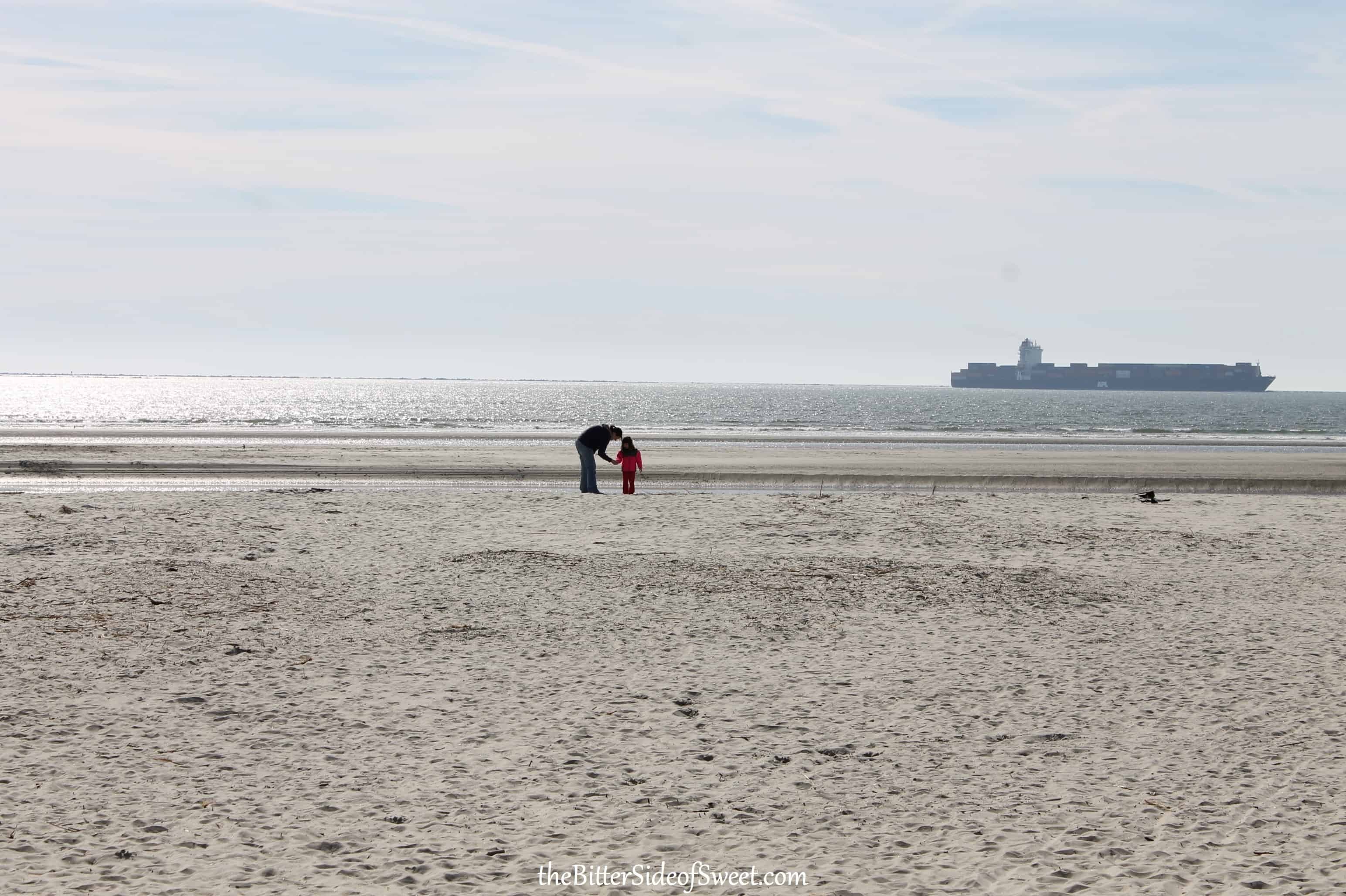 Pic#2 Sullivan's Island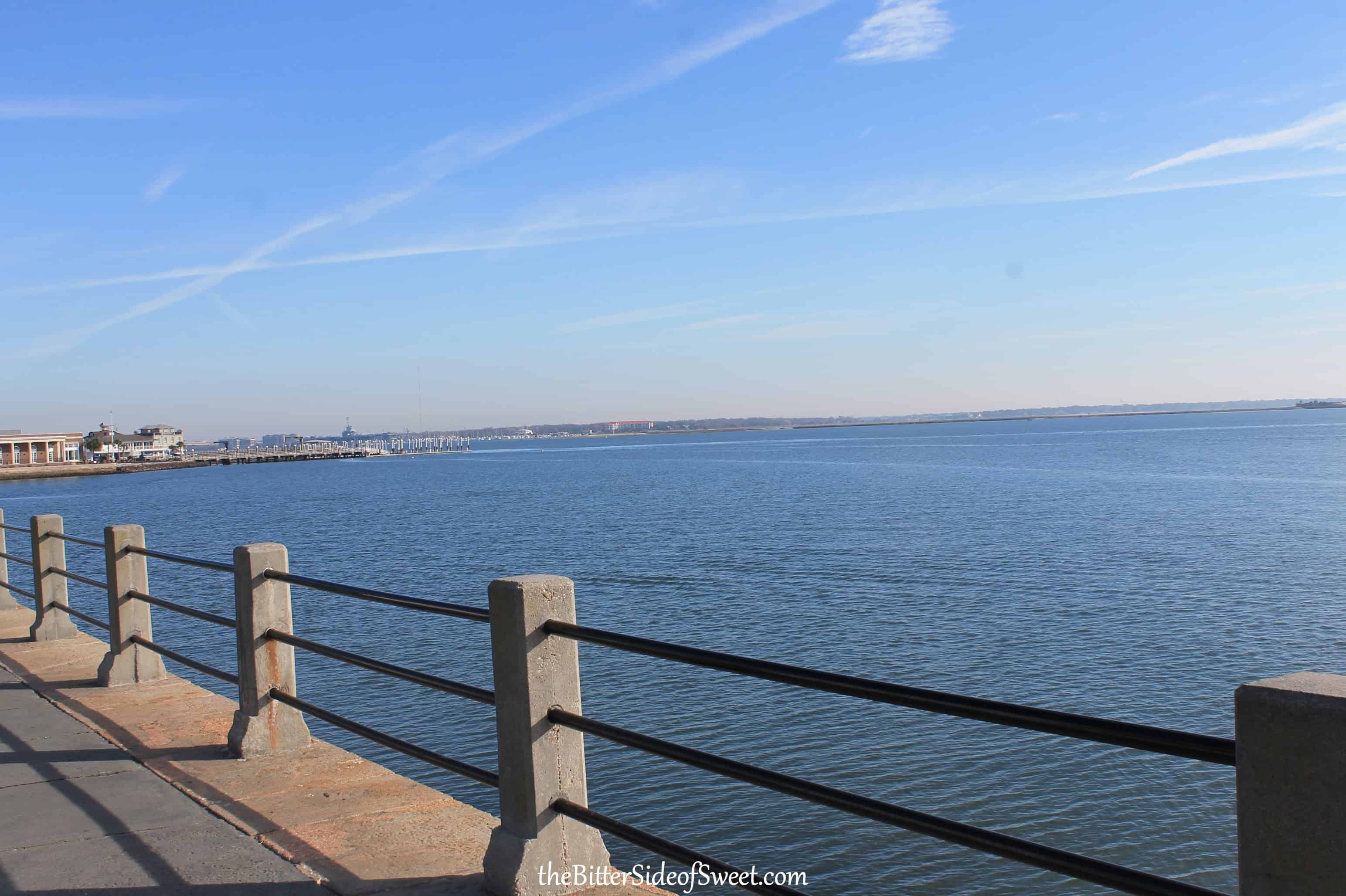 Pic#3 The Battery
Well this soup was one of those types of soups where I just kind of threw things together to see what I could produce. It was perfect for a cold winter night, while we waited for snow. I did see snow but only because I was looking at the street lamp and nothing seemed to hit the ground.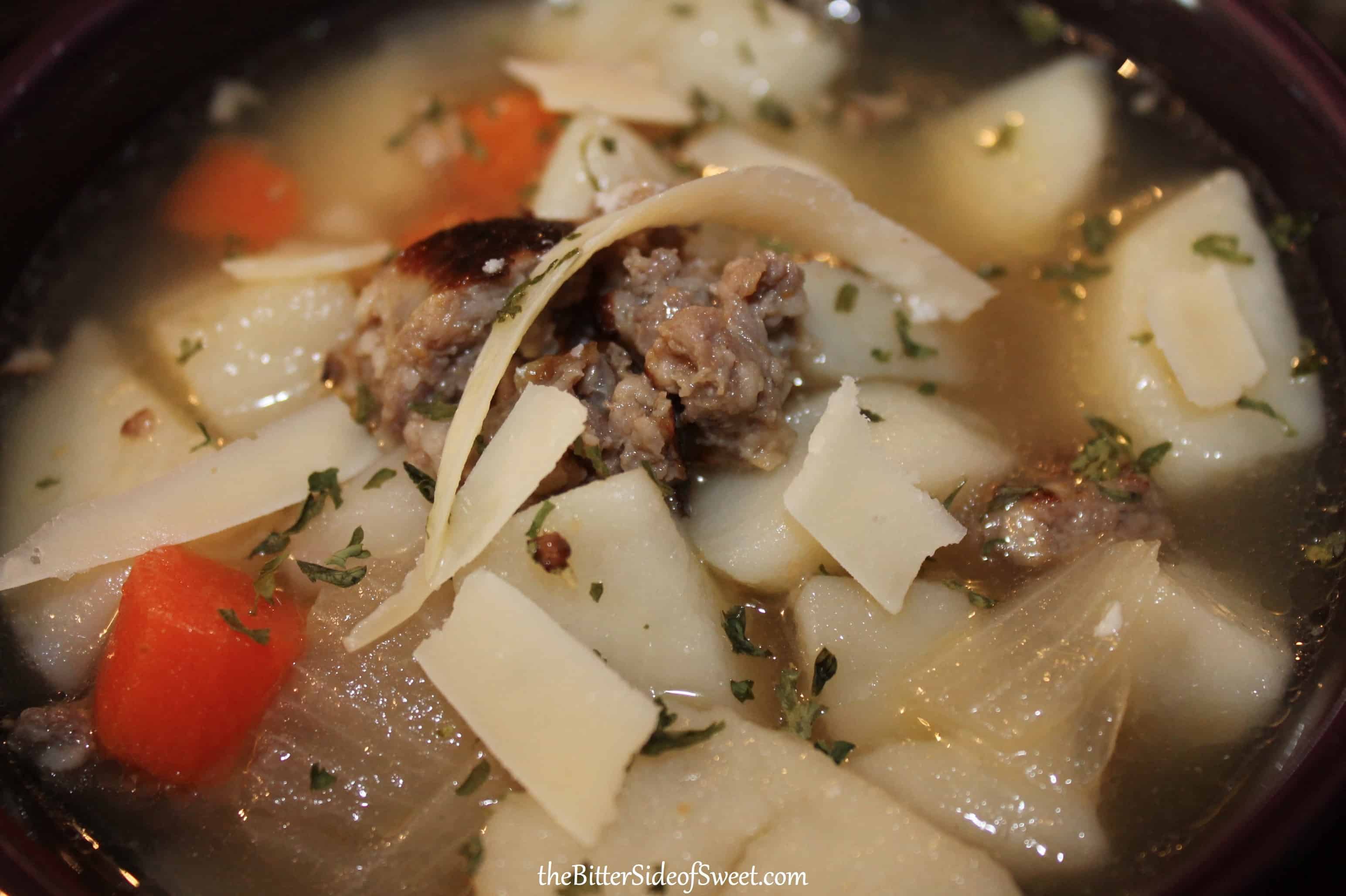 Want to connect more with TheBitterSideofSweet? Follow at:
Facebook | Bloglovin | Pinterest | Instagram
SAUSAGE VEGETABLE SOUP
YIELDS: 6 servings
PREP TIME: 15 minutes
COOK TIME: 1 hour
TOTAL TIME: 1 hour 15 minutes
Ingredients:
2 sausage links
3 medium potatoes, peeled and diced
2 carrots, peeled and diced
1 small onion, chopped
7 cups water
1/2 vegetable bouillon cube
salt and pepper for taste
2 tablespoons olive oil
Directions:
1. Using a large pot, saute onion in olive oil till translucent.
2. Add sausage and brown, breaking it into pieces as you go.
3. Add water, cube and vegetables.
4. Bring to a boil, reduce heat and let it simmer for 1 hour.
5.  Add salt and pepper for taste. Cool for 5 minutes, serve and ENJOY!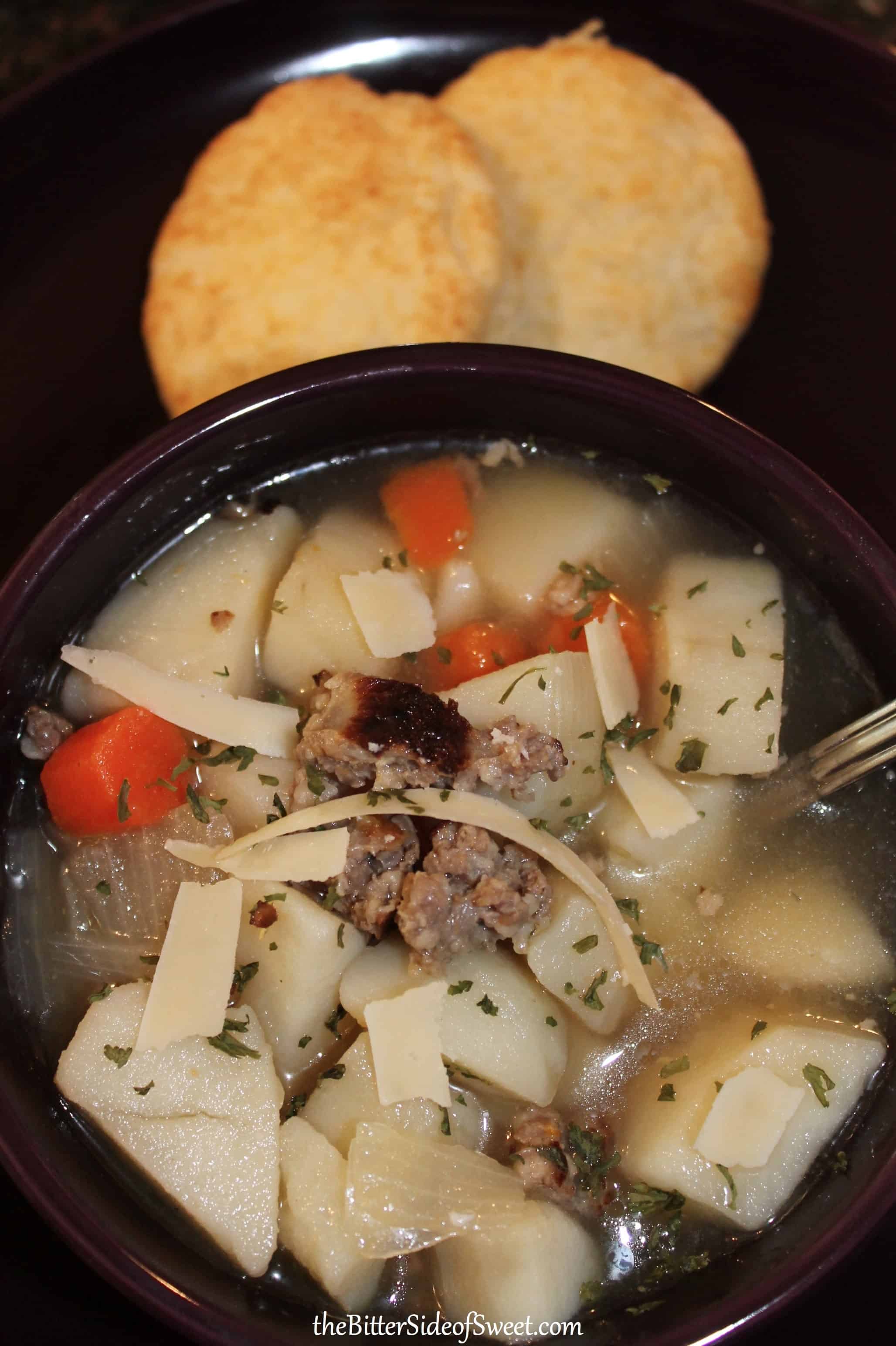 I linked this post over at Buns In My Oven.