This simple, moist Raspberry Mint Bread is perfect for picnics, cookouts or sharing with a friend!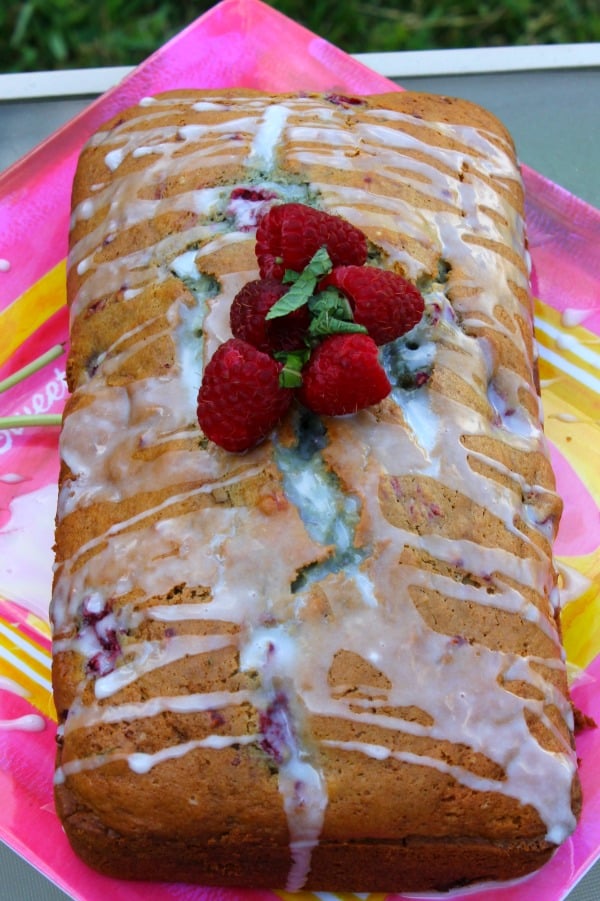 Does anyone remember friendship bread? It's one of those breads that you have to use a starter for it. Gosh I remember years and years ago I constantly had a starter sitting on my counter. It was the best bread EVER! I kind of wish I had a slice of it.
It had me thinking about the word friendship over the last two weeks. At my ripe old age of 38 I can admit that me and the word friendship do not have a good past. I am kind of the type of person who shies away from friendships because they never turn out quite like I had planned.
Many, way to many, times when I stopped calling a "friend" I actually never heard from them again. Believe me, I get it. It's hard to manage girl friends when you have husbands, jobs, kids  and everything else under the sun. But, yes there is always a but. If the friend actually means something to you, like your phone or coffee cup (I'm talking about myself) then you will make the time.
I am not saying you should call or even talk to your friends every day but a text or phone call from time to time is really important in a friendship. The street goes both ways.
As for me the street seems to always only go (except for two of my friends) in one direction. It gets disheartening. It makes me want to go back into my shell and not come back. Because little did that "friend" know how hard it was for me to come out in the first place.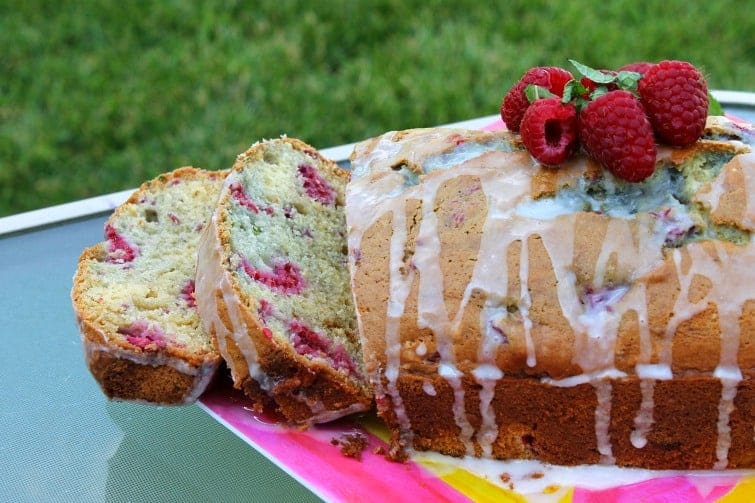 This is something I have already tried to teach my children when it comes to friendships. There are many kinds of friends, I get that too.
1. The one who just sucks everything from you and really gives you nothing back in return.
2. The one who says they are your friend and then is mean behind your back. That is definitely not the one you want to have.
3. The one who calls you from time to time and visa versa. You hang out and it's nice because you get "adult time!"
4. The one who has your back no matter what. The one who you share laughs with, heartaches with, your deepest darkest secrets with. The one that is "your person and  you are theirs."
Honestly I am the type of person who wants all friendships to be number 4. Realistically that can't be the case but it should would be nice if I had a little of number 3 and absolutely no part of number 2 or 1.
So tell me, what is your idea of a friend? I am opening to hearing and learning a new perspective!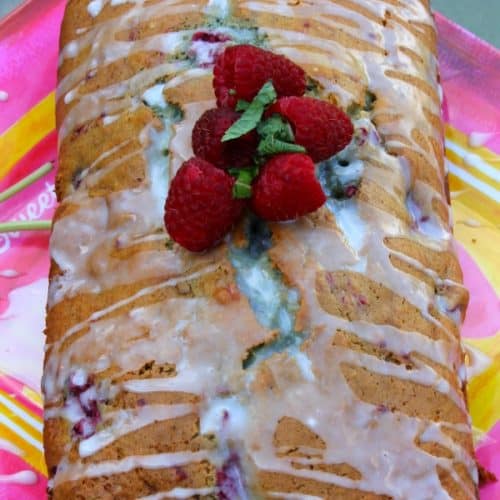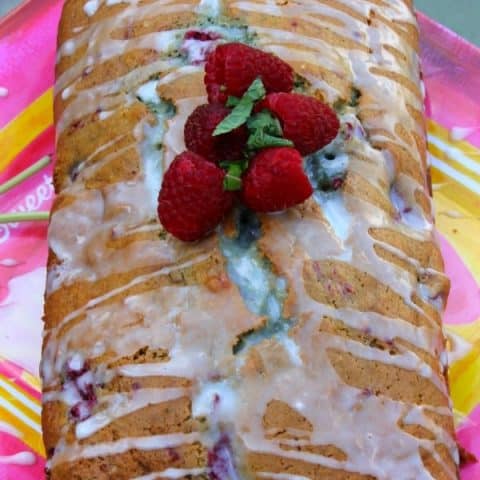 Raspberry Mint Bread
Cook Time:
1 hour
10 minutes
Total Time:
1 hour
20 minutes
This simple, moist Raspberry Mint Bread is perfect for picnics, cookouts or sharing with a friend!
Ingredients
2 cups flour
¾ teaspoon baking soda
⅛ teaspoon salt
½ cup sugar
¼ cup brown sugar
⅓ cup sour cream
¼ cup vegetable oil
2 eggs
2 teaspoons vanilla
6 ounces fresh raspberries
2 teaspoons chopped mint
Instructions
Preheat oven to 350 and prepare 9×5 inch loaf pan with parchment paper.
In one large bowl mix flour, baking soda, and salt.
In another large bowl mix together sugar, brown sugar, sour cream, oil, eggs and vanilla.
Add wet mixture to the flour mixture and stir well till all is incorporated.
Stir in raspberries and mint. Pour into loaf pan.
Bake for 1 hour and 10 minutes.
Cool before removing from pan. Cut and ENJOY!
Notes
The glaze is optional. It's made up of powdered sugar and milk.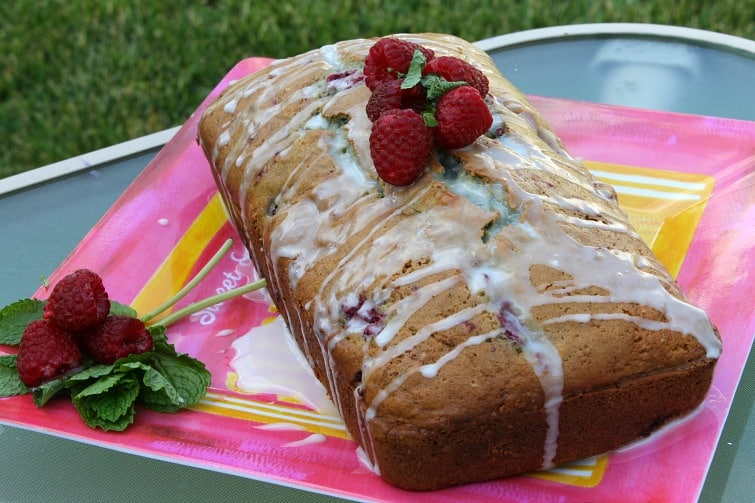 Some breads from around the web:
Cherry Almond Quick Bread from Lemons for Lulu
Lemon Yogurt Bread from Bake. Eat. Repeat.
Cinnamon California Raisin Pull-Apart Bread from Blahnik Baker
Glazed Lemon Bread from Spiced Blog