Snack Time! Popcorn Time! Raspberry Chocolate Popcorn Time! Since I am always making snacks for the kids, Friday was no different.
The kids had an early release so they were especially hungry when they got home. My son had lunch at 10:30am. And he is 13. So he was really hungry.
He ate some leftovers from lunch and then by 2 everyone was ready for something else. So I decided to throw this together fairly quickly.
I love throw together types of snacks because it doesn't take much effort but it taste really good!
Want to connect more with TheBitterSideofSweet? Follow at:
Facebook | Bloglovin | Pinterest | Instagram
RASPBERRY CHOCOLATE POPCORN
YIELDS: 4 cups
PREP TIME: 5 minutes
COOK TIME: 15 minutes
TOTAL TIME: 20 minutes
Ingredients:
1/2 cup popcorn kernels
2 tablespoons vegetable oil
10 Hershey's Hugs Raspberry flavored
1/2 cup Chocolate Sprinkles
Directions:
1. Pour oil into a pot and add popcorn kernels. This should be enough to just cover the bottom of your pot.
2. Cover with lid and cook over medium heat.
3. Popcorn is done when the popping sound slows and only happens every 4-5 seconds.
4. Lay out cooked popcorn on a baking sheet to cool.
5. Melt Hershey Hugs in a small pot over a double boiler.
6. Pour cooled popcorn into a bowl. Pour chocolate over and mix.
7. Pour sprinkles over till combine and ENJOY!!
To find more recipes or to see what I am up to, be sure to follow thebittersideofsweet!
Pinterest | Facebook | Bloglovin | Instagram
Oh! Did anyone hear that popcorn was the new rage for 2013! Well how excited that I finally figure out I am ahead of the times! Probably will be the only time I am ahead for anything! Check out these other popcorn snacks!
Rainbow Nerds Rope Candy Popcorn
Butterscotch Chocolate Popcorn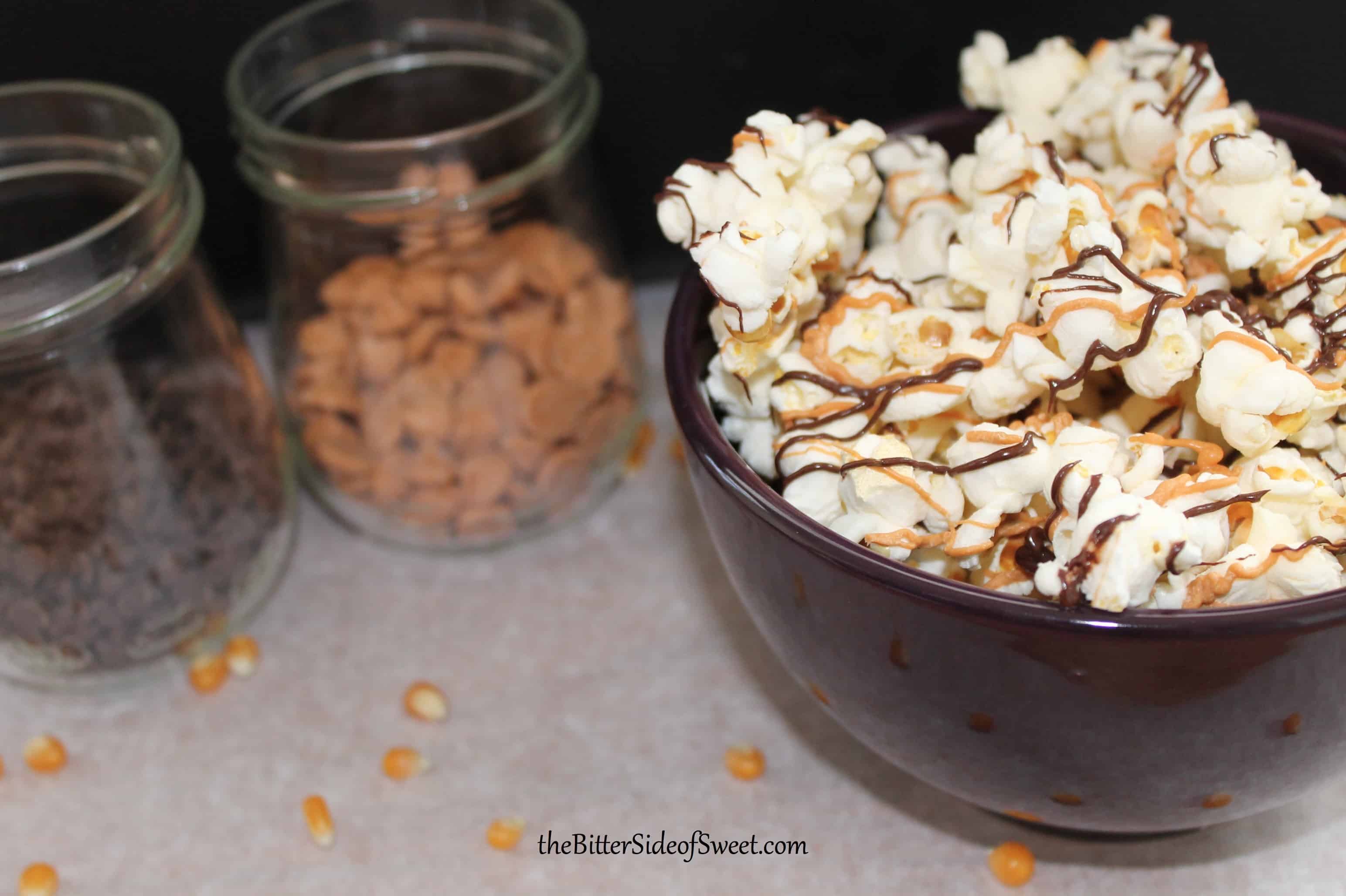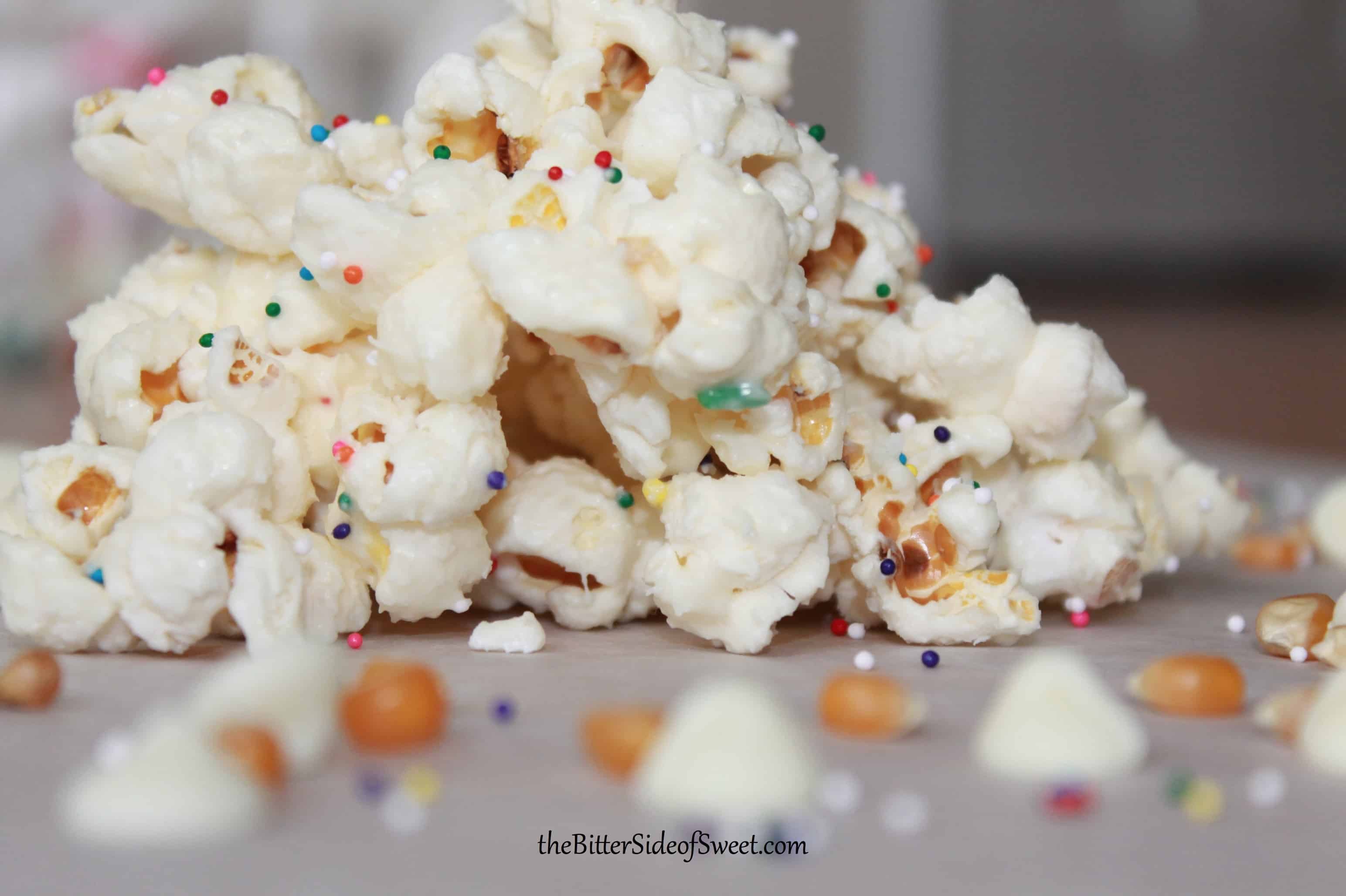 This recipe is linked over at Inside BruCrew Life