Easy slow cooker Pork Sliders, perfect for end of summer and tailgating parties!
**This post is in partnership with Stubb's BBQ Sauce.  All thoughts are 100% my own!**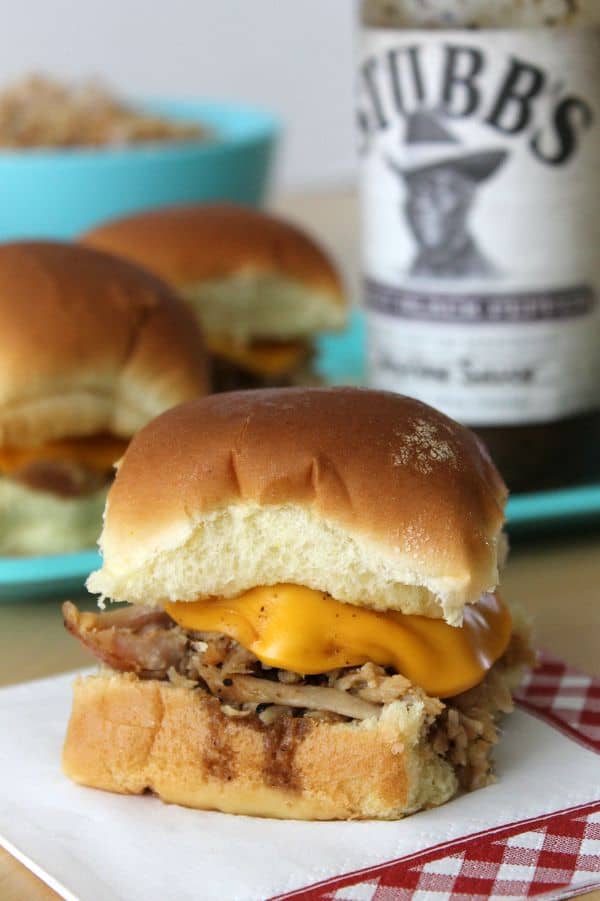 Monday is the unofficial end to summer. That's okay because we have been in school for three weeks now so summer is pretty much done for us. The kids and I are already for a day off from school!
We are also getting into the season of football games and tailgate parties! Do you tailgate? How is that? Fun? I can imagine it is!
Well today I have come up with a recipe that would be perfect for your tailgate party!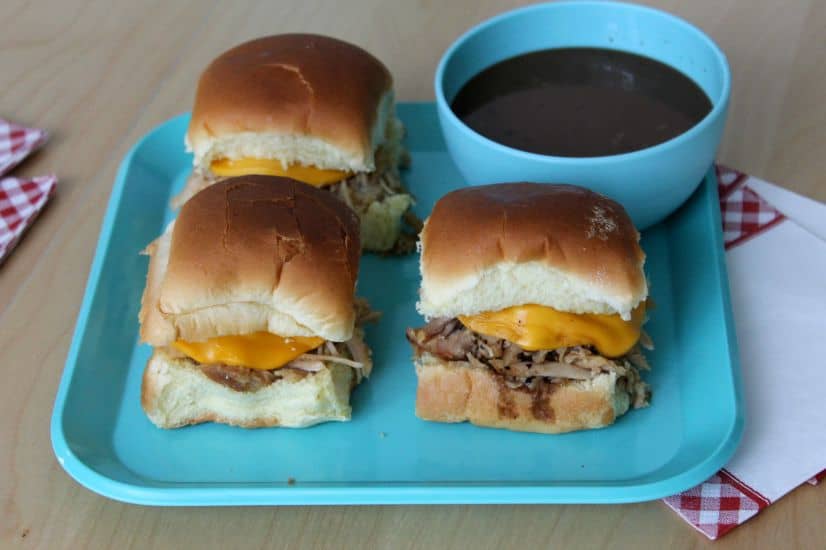 You can never go wrong with finger foods and that kind of thing but how about some sliders! These sliders are so easy to make. And of course if you have been reading this blog for any amount of time you know I am going for easy foods but tasty foods!
I decided to use Stubb's Pork Spice Rub because it adds a tangy kick to my pork. If you haven't tried their spices. You should! My family warmed up slowly to them but we now add the rubs to lots of things like potatoes and of course Ribs!
What I didn't expect was how much I would like Stubb's Sweet Black Pepper Anytime Sauce. It has a hearty, rich flavor of pepper, soy sauce and brown sugar. It definitely has a kick but it is subtle and not over powering!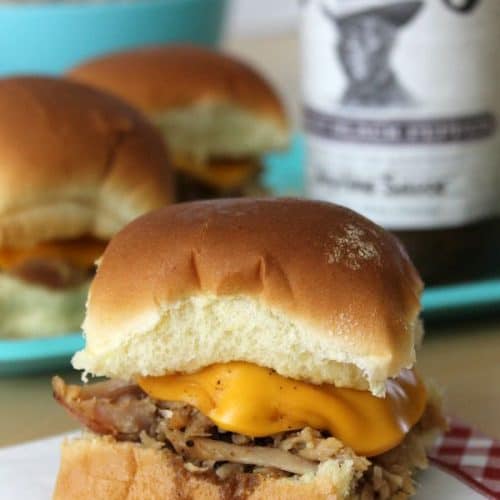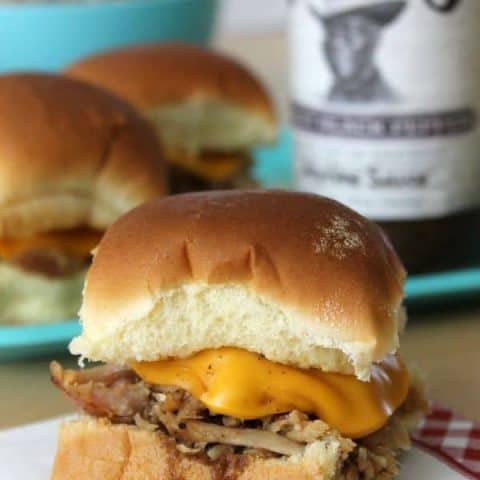 Pork Sliders
Total Time:
7 hours
10 minutes
Ingredients
2 1/2 pounds pork roast
1 teaspoon Stubb's Pork Rub
1/2 Stubb's Sweet Black Pepper Anytime Sauce
24 rolls
24 slices american cheese
Instructions
Sprinkle Stubb's Pork Rub over each side of the roast.
Place in slow cooker and cook on low for 6-7 hours.
When cooked, shred pork.
Add Stubb's Sweet Black Pepper Anytime Sauce to the pork and mix well.
To assemble sliders. Divide up pork onto each bun.
Top with cheese.
Serve and ENJOY!
Since we moved we no longer have a grill but that's okay because you can make these Pork Sliders in your slow cooker. All I did was rub my pork roast with pork rub. Throw it into the slow cooker and then I just let it cook and cook. Shredded it, topped it the anytime sauce and cheese and bam! The perfect slider! ENJOY!