I'm addicted to popsicles. What can I say? So are my kids! How did I figure out a way to give them healthy popsicles? By using greek yogurt and fruit. These Pineapple Yogurt Popsicles are the ones I have made over and over for them, and they just keep getting better!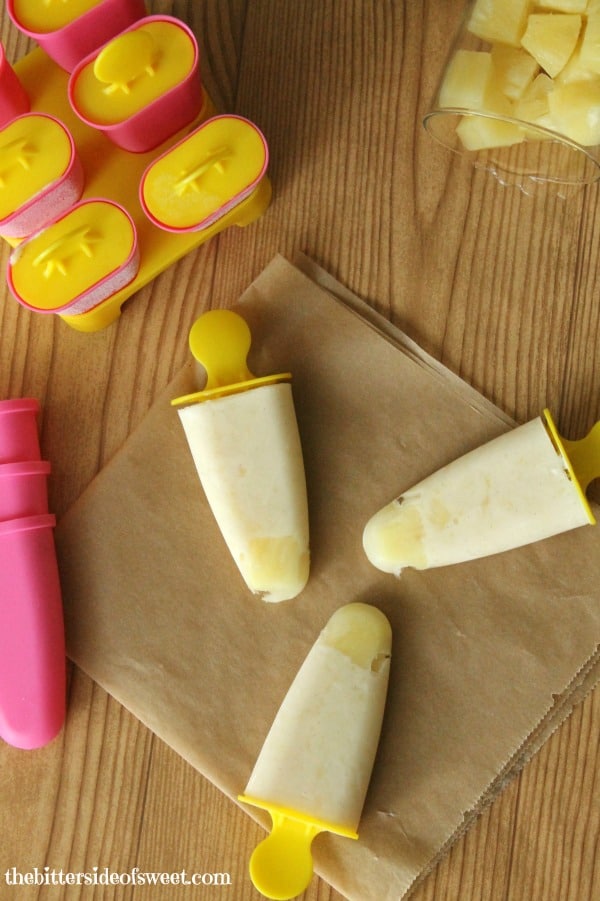 My kids eat these for breakfast, snacks and dessert. We have had so much fun trying out all new kinds of flavors! What flavor would you like to try?
Today I am guest posting over on Cupcakes and Kale Chips and sharing this recipe over there! Hop on over and check it out! ENJOY!