Have you ever eaten a peanut butter ball or as some call it buckeyes? How about a popcorn snack that taste like this! Peanut Butter Ball Popcorn was a huge hit in our house!! #popcornweek!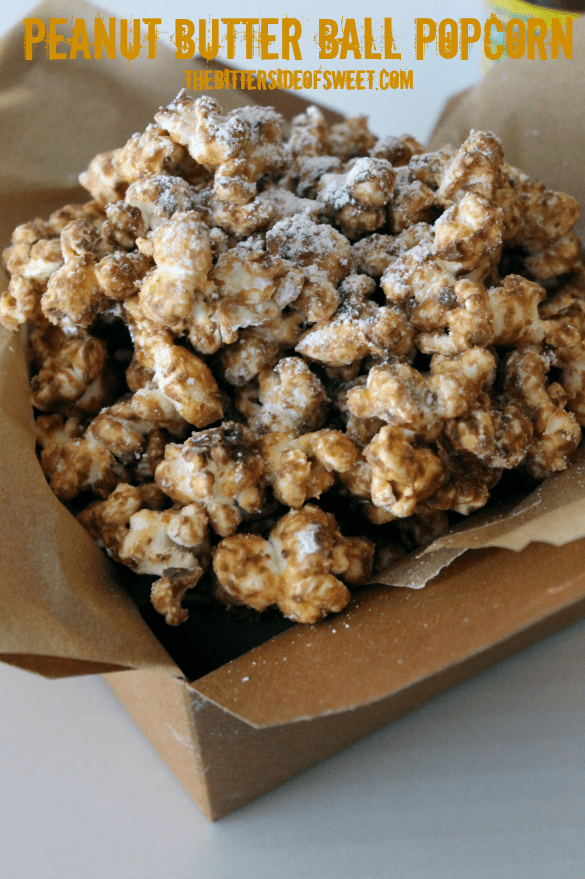 In creating this recipe I knew I wanted to get peanut butter on my popcorn somehow. There have been a few times that I just poured peanut butter right into my popcorn and dug in. I always thought it needed a little more of something. Then I started thinking about the key ingredients in peanut butter balls. Butter, peanut butter, powdered sugar and chocolate.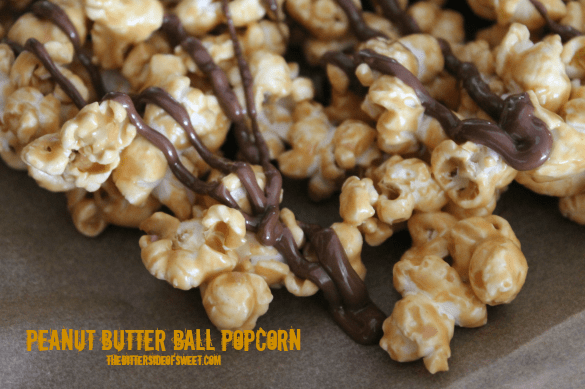 The oil used to cook the popcorn is what I am replacing the butter with. I poured melted peanut butter onto the popcorn. Then I added melted nutella as my chocolate because you know everything is just better with nutella! I sprinkled and mixed powdered sugar into these. Now we have peanut butter ball popcorn! ENJOY!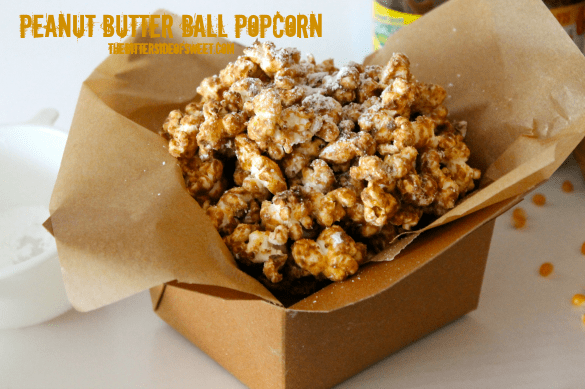 Do you follow on Pinterest? Come and see my Anything #Popcorn board!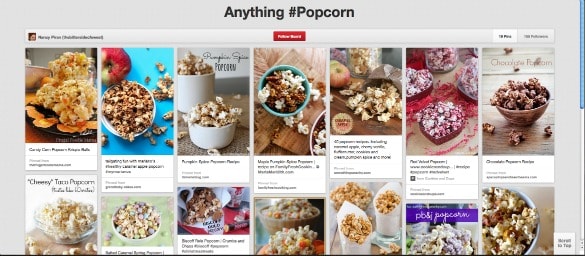 Peanut Butter Ball Popcorn
Gooey flavored popcorn with peanut butter, nutella and powdered sugar.
Ingredients
7 cups popcorn
1 cup peanut butter
1/2 cup nutella
1/3 cup powdered sugar
Instructions
Line a cookie sheet with parchment paper and set aside.
Melt peanut butter in microwave for 30 seconds.
In a large bowl add popcorn.
Pour peanut butter over popcorn and mix.
Microwave nutella for 30 seconds.
Pour nutella over popcorn and mix.
Sprinkle with powdered sugar and stir.
Pour popcorn onto cookie sheet and set for 15 minutes. ENJOY!
Want to connect more with TheBitterSideofSweet? Follow at:
Facebook | Bloglovin | Pinterest | Instagram | Google+ | Twitter