Sponsored post written by me on behalf of Smithfield® Marinated Pork. The opinions and text are all mine.
Combined flavors of pork, garlic, herbs and seasonal vegetables this One Pot Roasted Garlic and Herbs Pork with Veggies solves all of your meal time woes!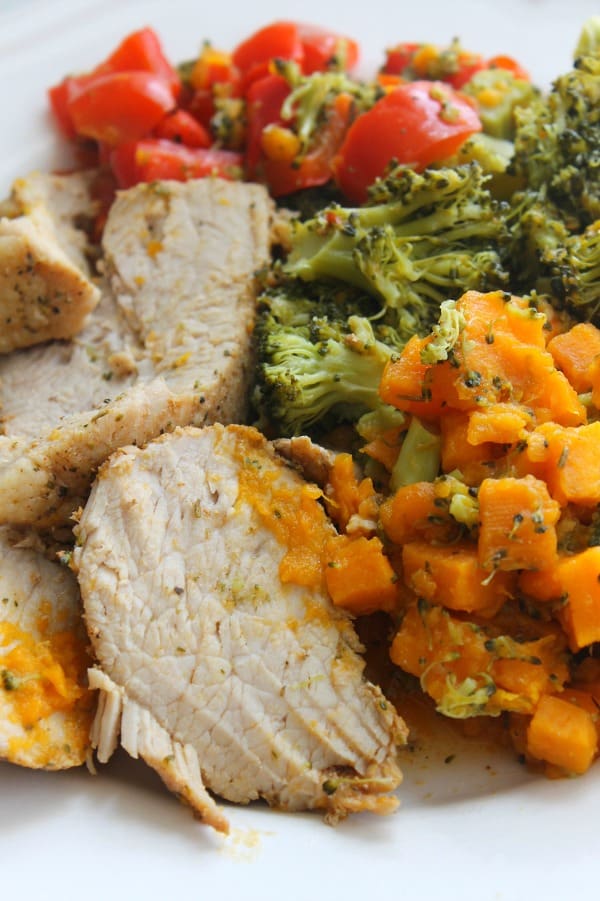 There are just days where I have no time to cook. I am sure all of you can relate to that in some way or another. You wake up, get the family off on their day, get yourself together and head out the door without a thought of what to cook for dinner that night. This happens SO often for me.
This is why most of us head straight for the drive through, because by the time 5 p.m. rolls around and we are headed home, it is too late to defrost something and you are thinking, "I have no time to put a full meal together."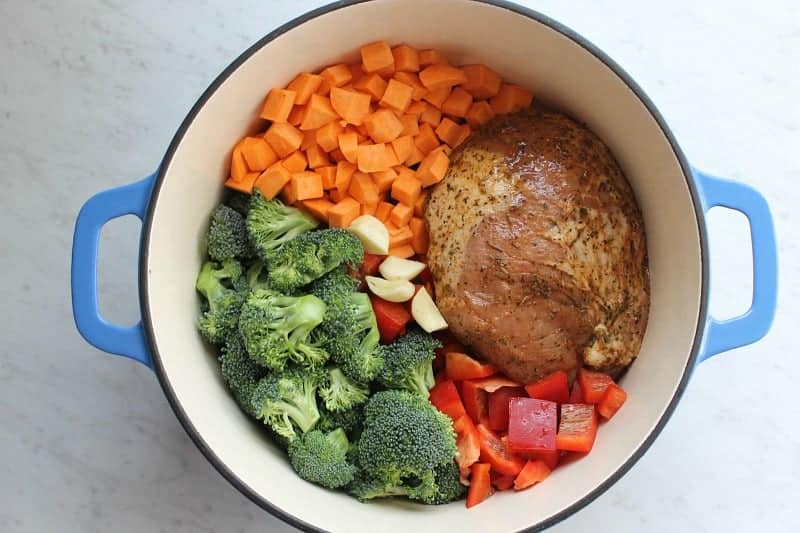 Let me just say, you DO have the time. By the time you wait in those awful long lines at the drive through you could have made a trip to your local Kroger. You would have had time to grab those ingredients or use the veggies you have at home to make this delicious meal!
The Smithfield Marinated Roasted Garlic & Herb Pork Roast is not frozen so you can pop it straight into your oven or pot. You have "Real Flavor Real Fast!" What's even better is that you can make this in just 30 minutes, because let's face it, that is always a plus when you have a hungry crowd!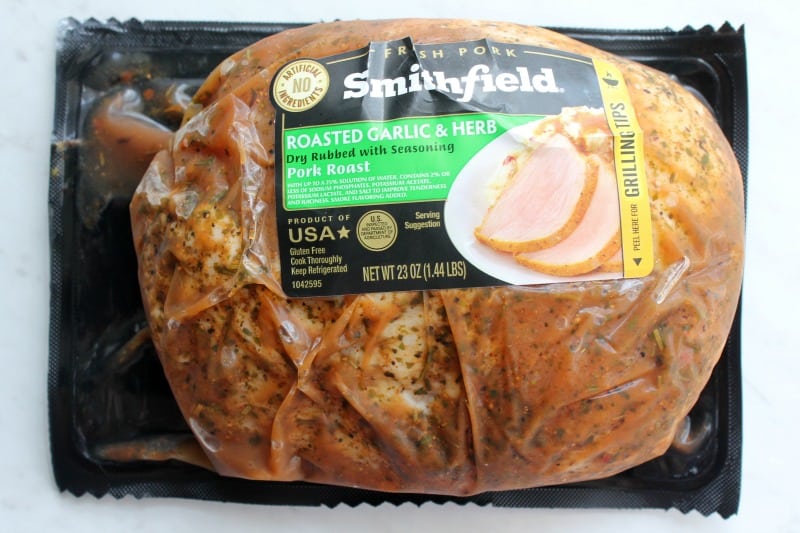 One thing that I thought was a plus when buying Smithfield Marinated Fresh Pork in the fresh meat section at Kroger was that the prep work is done for you! I didn't have to worry how I was going to flavor the meat since it comes already done!
I chose the roasted garlic and herb because I knew my family would love this flavor. Then I grabbed a few vegetables that I already had in the refrigerator and chopped them up. In fact, I could have double the amount of vegetables that I put in my Dutch oven because once they cooked down it didn't seem like a lot, especially when I had a hungry family to feed!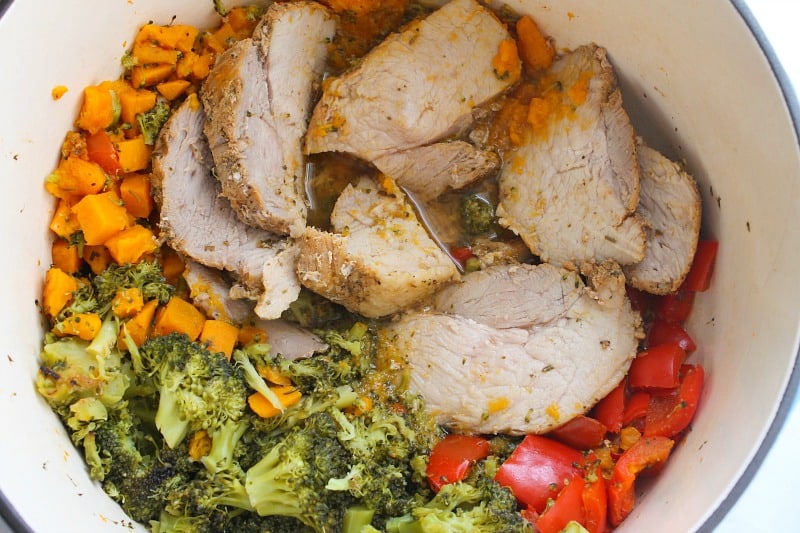 So to make this a true 30 minute meal, I sliced my meat half way though cooking – I know, not the conventional way but it made the meal cook super-fast. Using a tenderloin you wouldn't have to do this, but my loin was thick. I did this because the middle section of my meat was cooking slower than the outer parts and I wanted the internal temperature to be all the same when it was done. Definitely didn't want any dry pieces!
A couple of tips to consider:
Have fresh, canned or frozen vegetables on hand at home. They are easy to add to your main dish.
Clean and prep your fresh vegetables as soon as you get home from the grocery store. So they are all ready to go for cooking during that week.
Have chopped onion in the refrigerator to use at anytime, it makes for a good flavor boost. (Wish I had added some to this!)
Buy fresh meat every couple of days, then cook it in the next few days after you buy it. It takes so good when it is fresh and you don't have to worry about defrosting it!
Visit Smithfield for more recipes.
What is your favorite @SmithfieldBrand product for #RealFlavorRealFast?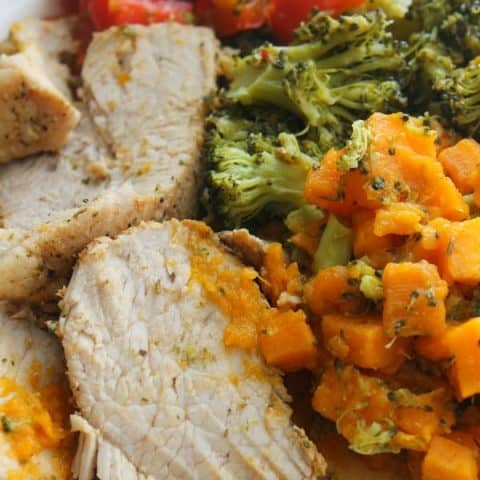 One Pot Roasted Garlic and Herbs Pork with Veggies
Ingredients
32 ounce Smithfield Marinated Roasted Garlic & Herb Pork Roast
3 sweet potatoes, peeled and cubed
2 red bell peppers, chopped
3 heads of broccoli, chopped into small florets, stem discarded
3 cups water
3 garlic cloves
Instructions
Place pork, potatoes, peppers, broccoli and garlic into dutch oven.
Pour water over ingredients. Cover and cook on medium heat for 15 minutes.
Remove cover and slice meat. Return cover and continue to cook for 15 minutes.
Serve immediately and ENJOY!

.