There is this chicken that I enjoy making almost weekly. I thought it was time to share it with you! Mexican Shredded Chicken is one of those dishes that can be made pretty quickly when you are in a dinner jam!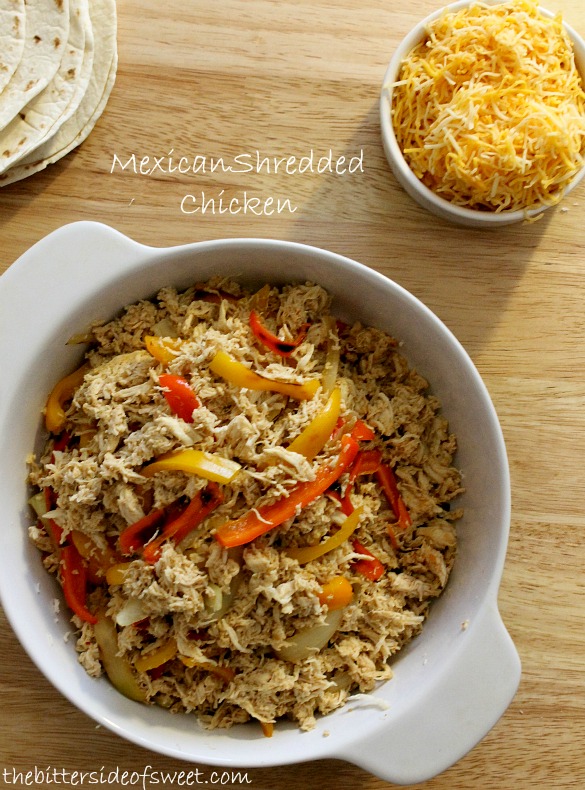 At home I usually call this fajita mix. I kept thinking that could not be right because normally when I am ordering fajitas in a restaurant I do not get shredded meat. What made me think fajita was the bell peppers and onions. Whatever you call it this makes for one great meal! Put it in a tortilla or over rice. It taste perfect either way!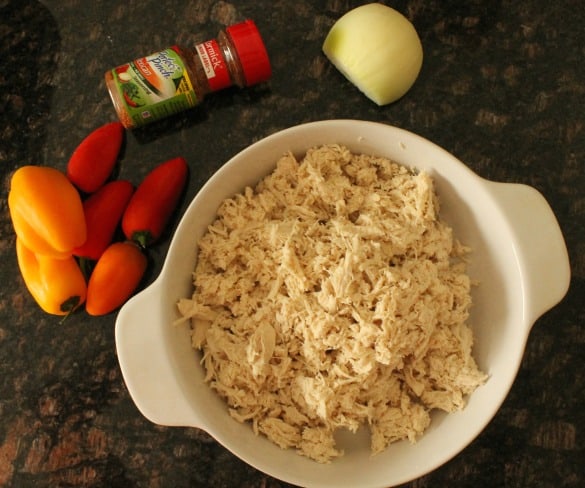 To make this mixture all you have to do is boil your chicken for about 15 minutes or so. You can use chicken breast or tenderloins. I have made this with both before. While the chicken is boiling go ahead and chop up those bell peppers and onions and saute them. Then when the chicken is done, shred it. Then you just combined your veggies and chicken with a little bit of Mexican seasoning throw them together in a saute pan and cook for about 5 minutes and you are done! It is fast and easy and does not take a whole lot of effort either!  ENJOY!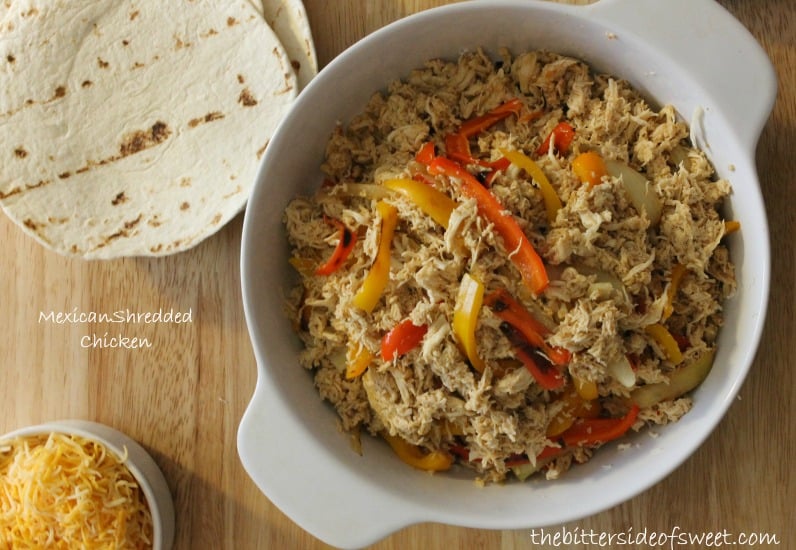 Follow us on Bloglovin!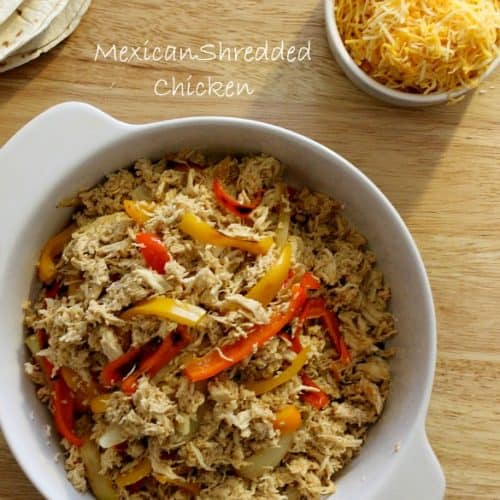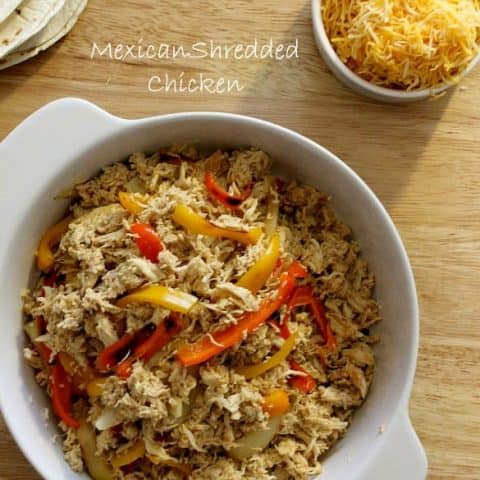 Mexican Shredded Chicken
Easy shredded chicken with sweet bell peppers and onions that can be served over rice or in tortilla shells!
Ingredients
1 1/2 pounds chicken breast or tenderloins
2 cups sliced sweet bells peppers
1 cup sliced onion
olive oil
1 1/2 tablespoon Mexican seasoning, I used McCormick Seasoning
3/4 cup water
Instructions
In a large pot boil chicken for 15 minutes.
While chicken is boiling, slice peppers and onions.
In a large saute pan drizzle with olive, add peppers and onions and cook for 10 minutes.
Drain the chicken and cool for 2 minutes.
Shred chicken and add to peppers and onions.
Sprinkle with Mexican seasoning and stir till mixed into the chicken well.
Add 1/4 of a cup of water at a time to the mixture. Stir between each 1/4 cup to moisten the chicken.
After all the water has been added cook for 5 minutes. Serve over rice or in tortilla shells and ENJOY!
this recipe may be linked to these sites!