Today you might find me crying in a corner somewhere! Why is this? Well today my 5 year old starts kindergarten and my heart feels heavy. I'm also talking about how I am Making School Lunches Easy for her!
This shop is part of a social shopper marketing insight campaign with Pollinate Media Group® and Del Monte, but all my opinions are my own. #pmedia #DelMonteBTS  http://my-disclosur.es/OBsstV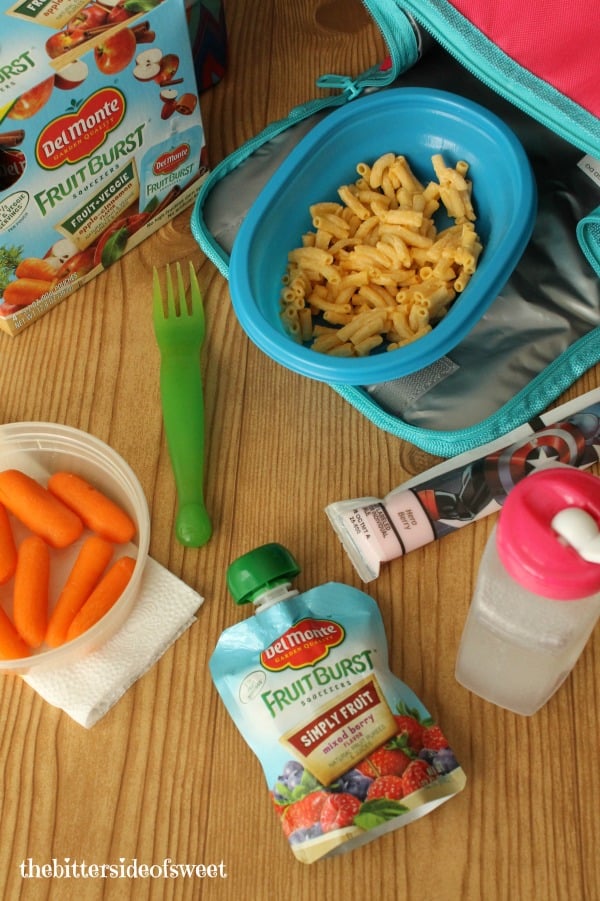 I've been having a hard time this past week because we have been getting ready for the kids to go back to school and although the kids are prepared. I don't think Mommy is!
I actually have a daughter who is headed into 7th grade. My other daughter headed into kindergarten and my 2 year old going off to preschool next week after the holiday. So I am emotional. Very emotional.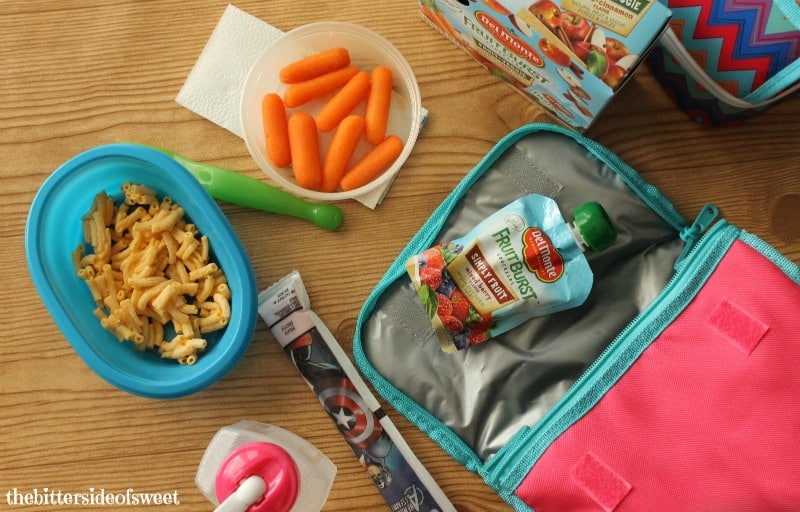 We have spent a lot of the summer talking to my 5 year old about what to expect when she goes to school. We also went last week for open house to give her a chance to walk through the school.  She was SO surprised that the school had its own library! And that she would get the chance to go to it weekly!
Her biggest concern right now is finding her way to her class room. She actually has a long way to walk and I am fortunate that I get to walk her there for her first week.
My biggest concern for her is lunch time. You see, I call my 5 year old a  mouse, my mouse because she tends to be a slow eater. Which is okay because I want her to chew properly but when it comes to eating lunch at school you really don't get the option to be a slow eater. I am worried that she won't get to finish all of her lunch and that she will spend the rest of the day hungry.
As I was preparing her lunch for her first day of school, adding Del Monte Fruit Burst Squeezers that I picked up while doing some last minute shopping at Walmart, gave me a piece of mind. I know she will be getting her fruit serving and I know it will help her get her food eaten a little bit quicker. This makes me feel like I don't have to worry too much and that my little girl will be okay. Though I'm not sure Mommy will be!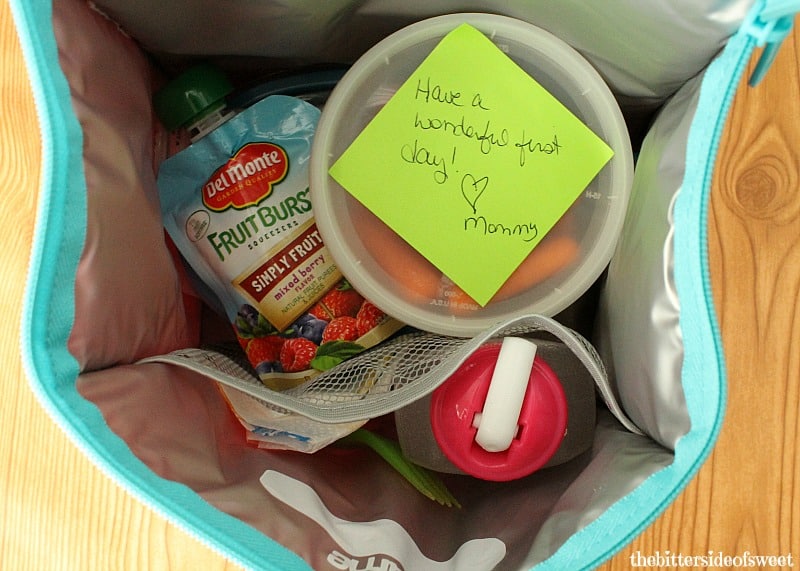 So tell me do you have a child headed back to school? What is your biggest concern for them this year?
Don't forget to capture those back-to-school moments this year with a fun offer from Del Monte and SELECT Walmart Super Stores-
You can receive a free back to school photo from the Walmart Print Shop plus a $1 coupon for your next purchase of any (2) Del Monte 4-pack Fruit Cups or (2)Fruit Burst Squeezers. To receive your $1 off coupon you must participate in the free back to school photo print offer. To participate you will need to bring in a photo (no copyrighted photos, like school pictures, will be eligible for the free print) of your kid(s) or you can upload and use one from your phone or SD card while in store. The Walmart Print Shop will then make your picture into a 5"x7" print with a Back to School border. Your actual picture will be 4"x6". When you receive your picture after it is printed you should receive a coupon for $1 off Del Monte products in the photo envelope. (Offer is available from 8/1 to 9/13 while supplies last.)