It's not to late for some of you who are still enjoying the nice weather to pull those veggies out of your garden and make this Homemade Garden Salsa.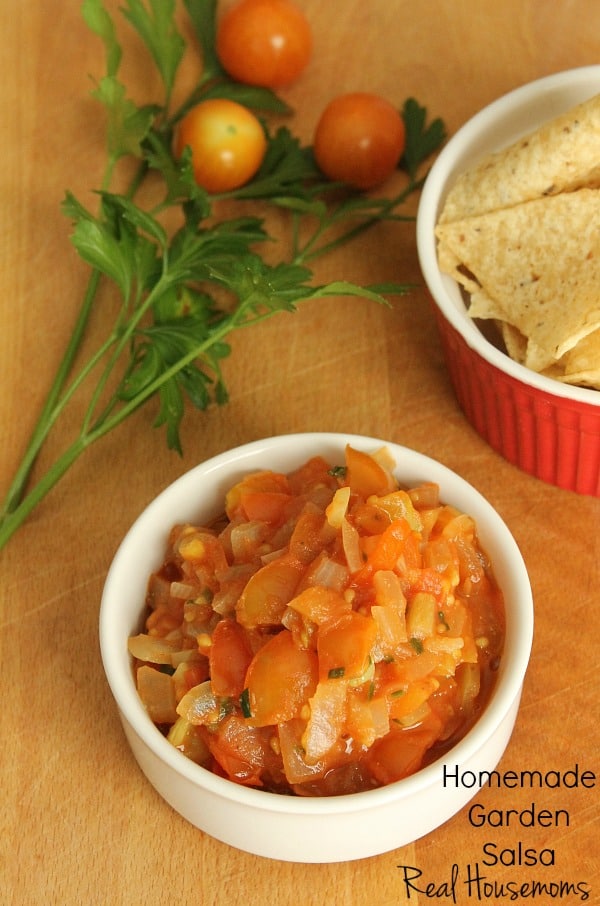 We are slowly heading our way into sitting on the couch each salsa watching games on the TV season. Time to break out the chips and salsa right? Well this one is super easy and doesn't take a long time to make. I did cook my veggies because I wanted a soft texture not a crunchy one. What's great about this recipe is that you can most certainly make it all year round. No need to wait for those veggies in the garden to harvest!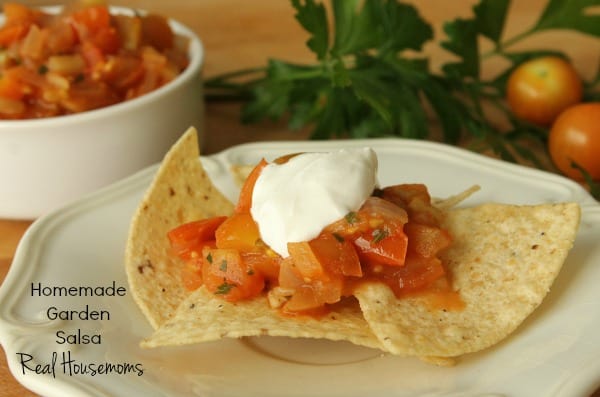 Hop on over to Real Housemoms for the recipe! ENJOY!