Grilled Steak with Mint Aioli is a basic recipe for cooking steak but finishing off on a whole new level with the added flavor of mint!
Thank you Kansas City Steaks for sponsoring this post. As always, my opinions are 100% mine!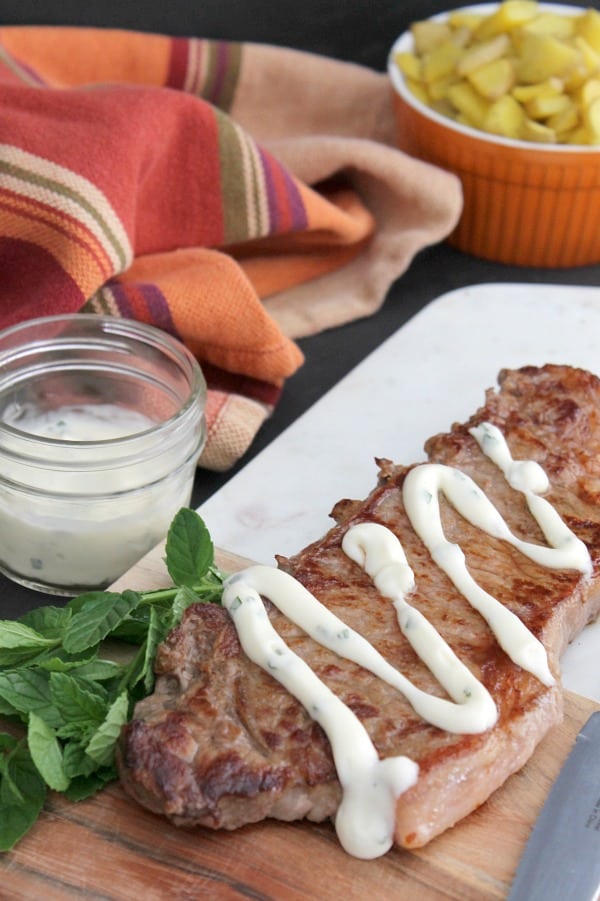 As you can tell from my last few post I am really enjoying summer cooking and all of the flavors that surround that!
I have a mint plant in my garden and it seriously has gotten out of hand. The problem is this, I really do not have experience cooking so much with mint. Sure I make these tarts, which are EXCELLENT by the way. But other than that it was not something my mother used in the kitchen so much as I grew up.
So my dilemma is what should I do with it when I have it??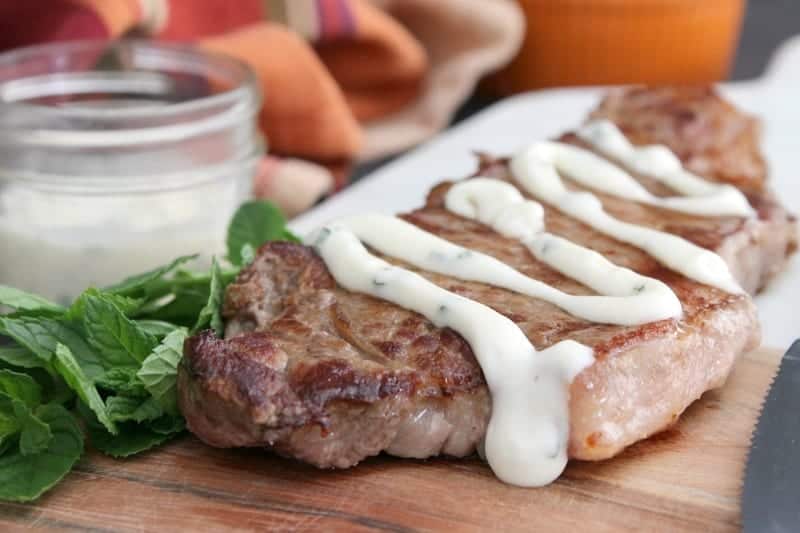 Well then I had it! Kansas City Steak Company sent me some amazing steaks to try and I thought an aioli would go perfect with them.
An aioli is basically a mayonnaise sauce that you can mix just about anything into it. I went with some simple fresh ingredients such as lemon and mint.
The steaks we tried were T-bones, Filet Mignon Wrapped with Hickory Bacon and Kansas City strip steak!
Let me tell you they were all fabulous but my little ones really loved the filet mignon. Who wouldn't with them wrapped in bacon!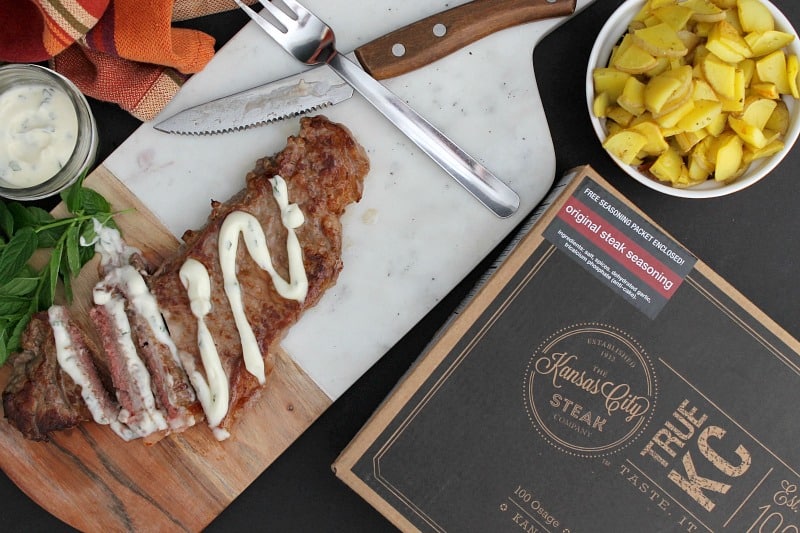 Kansas City Steak has offered to you fine readers a discount on their steaks! This is perfect for the upcoming 4th of July holiday or just grilling season in general!
Discount code, LUVDAD, offering 15% off all purchases and is good through December 31, 2016.
Make sure you hop on over and get your discount!! ENJOY!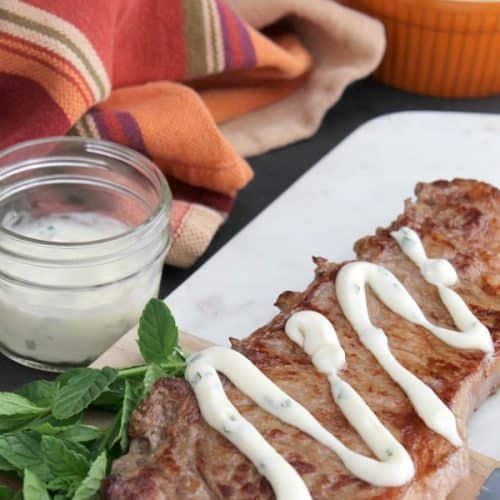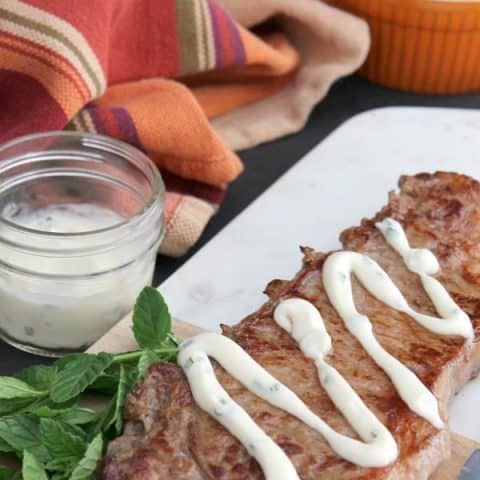 Grilled Steak with Mint Aioli
Ingredients
1/2 cup mayonnaise
2 teaspoons olive oil
1 tablespoon lemon
2 tablespoons finely chopped mint
Kansas City Steak of your choice
Instructions
Mix all ingredients in a bowl and place in refrigerator for 1 hour.
Serve over cooked steak and ENJOY!