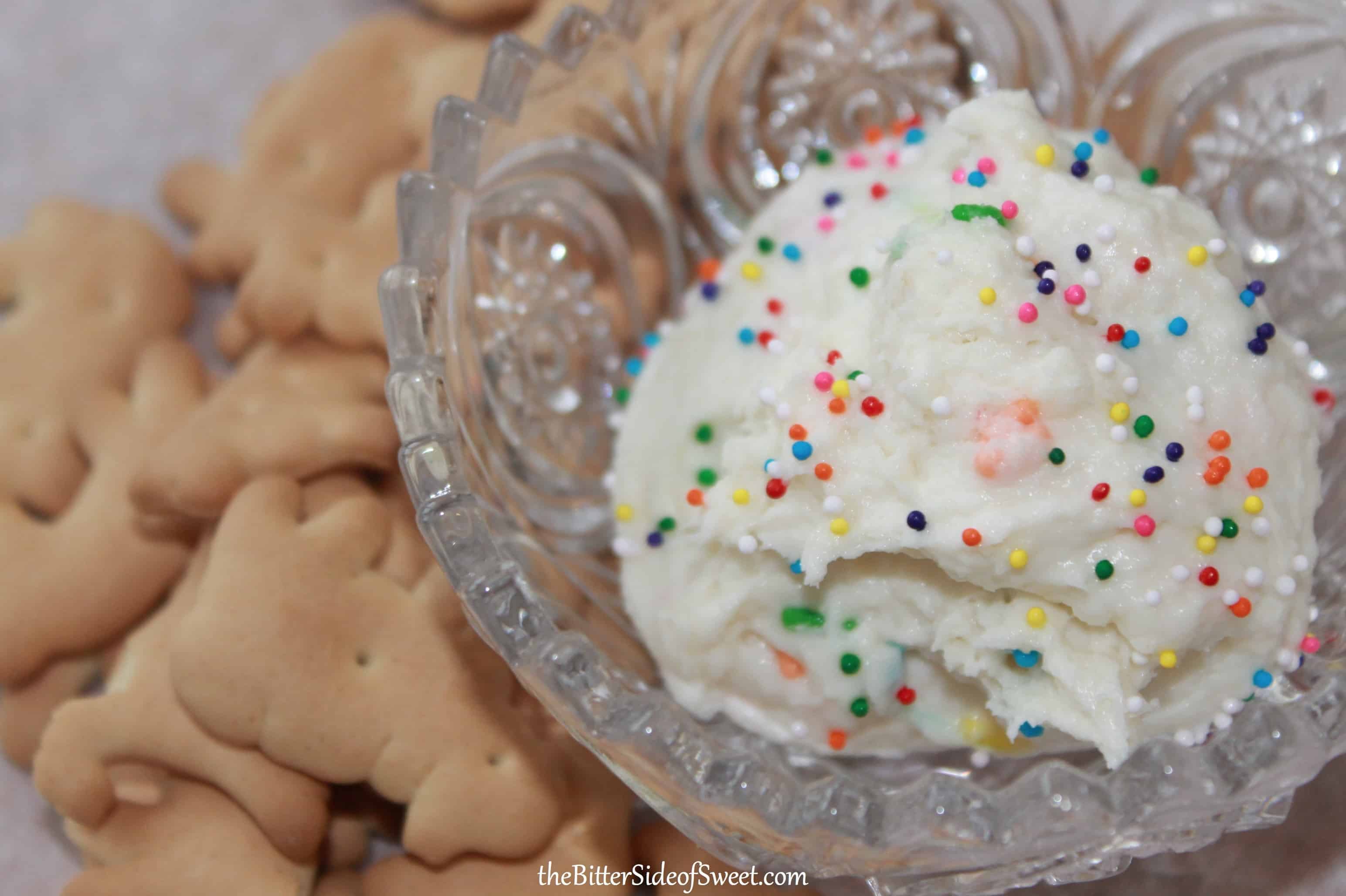 The second funfetti treat we had at the party was this dip that I served with animal crackers. I tried to serve a few items that I knew my 1 year old could eat. She really likes animal crackers so I wanted to add something that could go along with them well.
This recipe is actually a little different then the one I served at the party. I put my own twist on it. I think I like it better because it is mild in sweetness. The dip and cracker combined gives it the right amount of flavor!
FUNFETTI CAKE MIX DIP
recipe adapted from here
YIELDS: 4 servings
PREP TIME: 5 minutes
TOTAL TIME: 5 minutes
Ingredients:
3 tablespoons funfetti cake mix
3 tablespoons cool whip
2 oz cream cheese, softened
1/2 tablespoon milk
Directions:
1. Combine cake mix, cool whip and cream cheese.
2. Add milk and stir.
3. Enjoy!
Dip should be refrigerated till ready to serve.