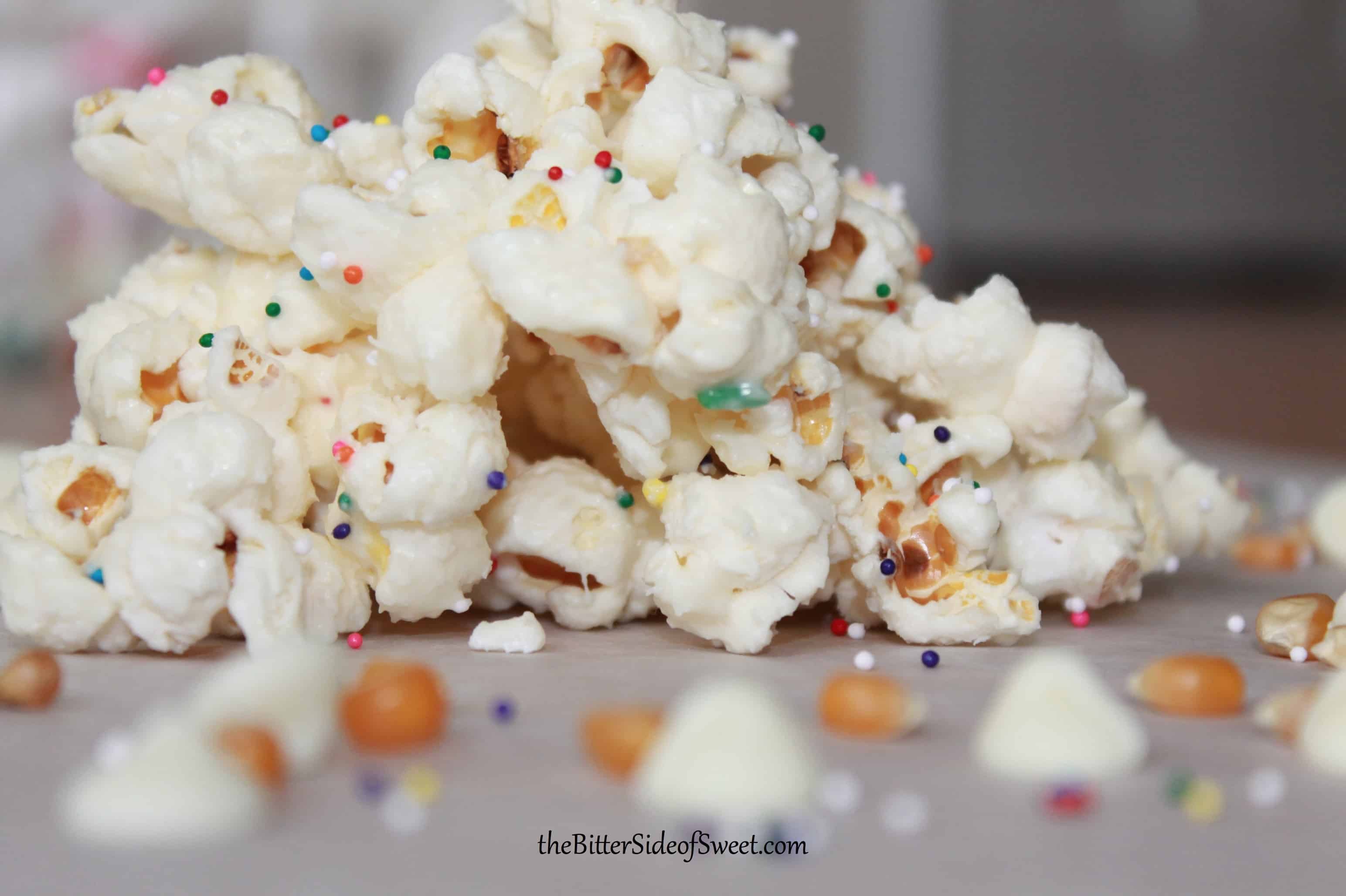 We had a party this weekend. It was for Giulia's 1st birthday. Since I made her cake funfetti last week I thought it would be cute to add a few other treats to the table that were funfetti inspired.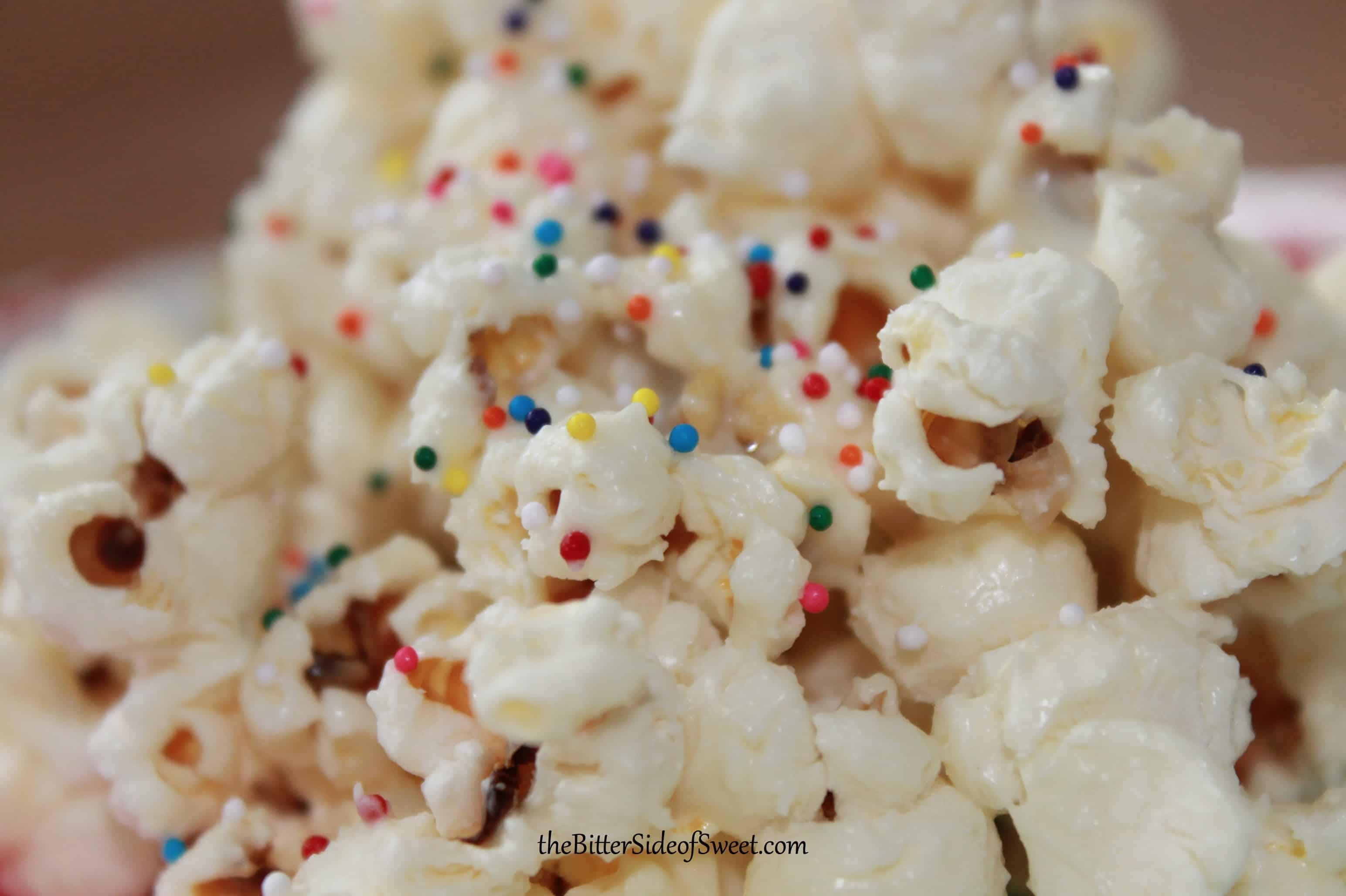 This popcorn was surprisingly good. I didn't even pop the corn until the guest had already arrived. So it was me and my twiny there throwing together these ingredients to produce this. It was so easy and quick.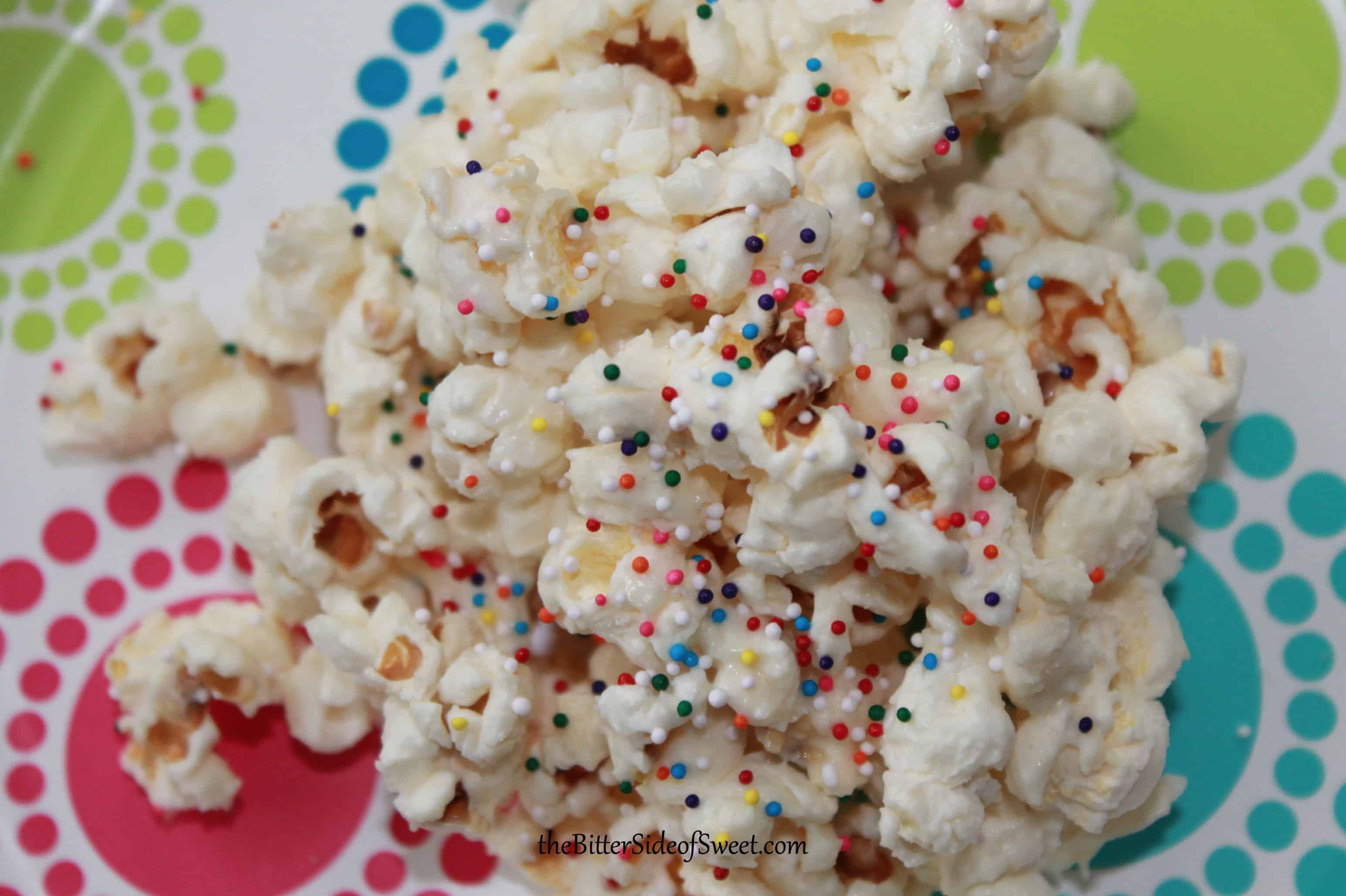 I can't quite decide what to make of it. Or how the guest liked it. But let me tell you, I put two bowls on the table and when I came back to munch on it, it was gone. So did they like it? I think so!
We were divided half adults, half kids. So I really do not know who liked it more or if this is more kid friendly or adult friendly. If I find out, I will tell you.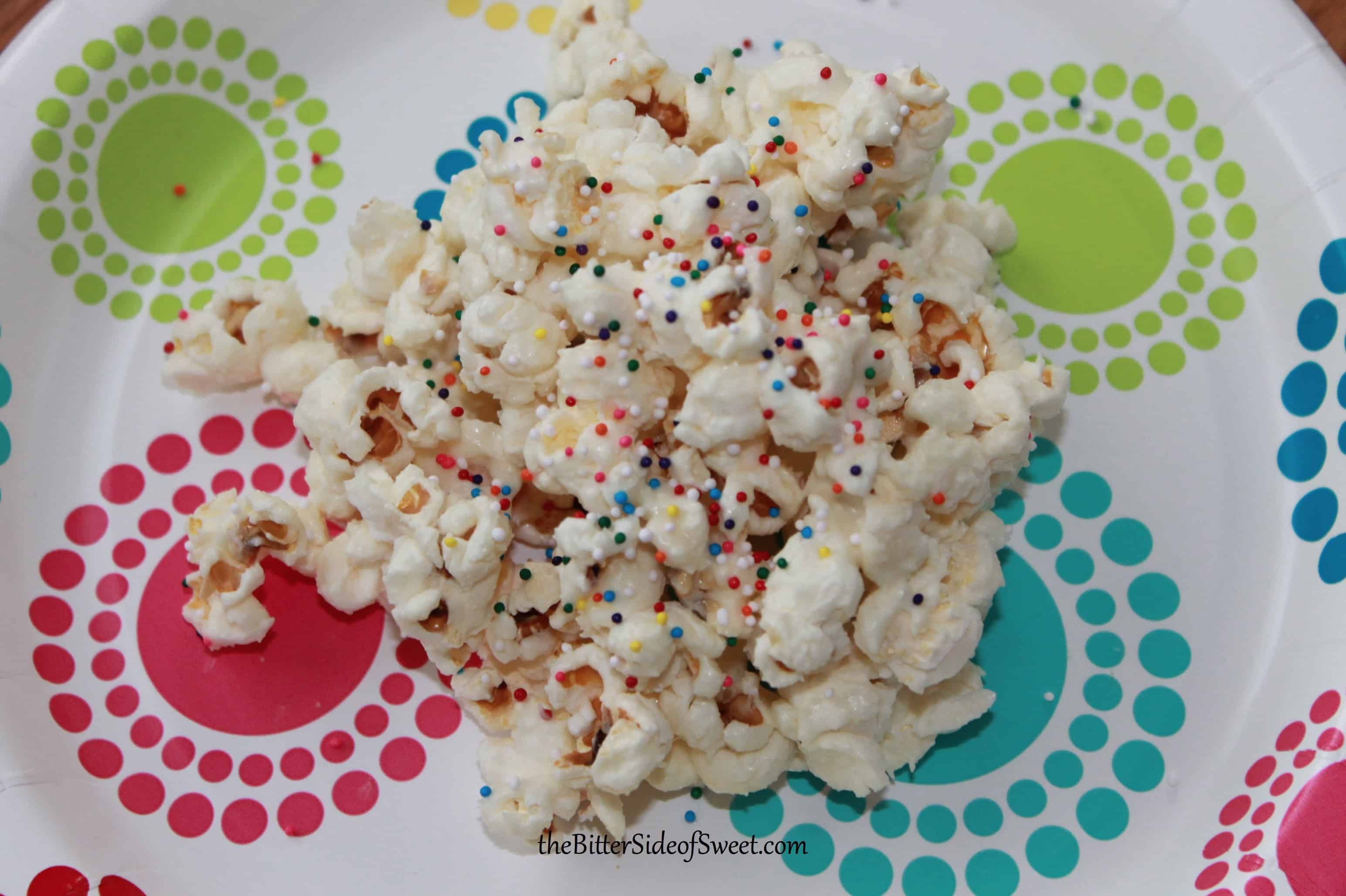 Most recipes for this on the net will call it cake batter popcorn. Since I am a tab bit more technical I decided to call it Cake Mix Popcorn. You see you don't add the batter, you add the mix. The batter is after you put in the eggs, oil and water. This is just the mix straight from the box. Now that I have that out of the way. On to the recipe!
FUNFETTI CAKE MIX POPCORN
recipe adapted from here
YIELDS: 8
PREP TIME: 5 minutes
COOK TIME: 5 minutes
TOTAL TIME: 10 minutes
Ingredients:
8 cups popped popcorn
3/4 cups white chocolate chips
3 tablespoons funfetti cake mix
2 teaspoons shortening
sprinkles
Directions:
1. Pop popcorn and set aside to cool on cookie sheet.
2. Melt white chocolate. Add shortening to thin it out a bit.
3. Add cake mix. Stir till combined well.
4. Put popcorn in bowl. Pour white chocolate mixture over the popcorn then mix.
5. Shake sprinkles over for color and decoration.
6. ENJOY!