One of our families favorite side dishes is this Cooked Carrots Recipe, made just how my mother in law makes them!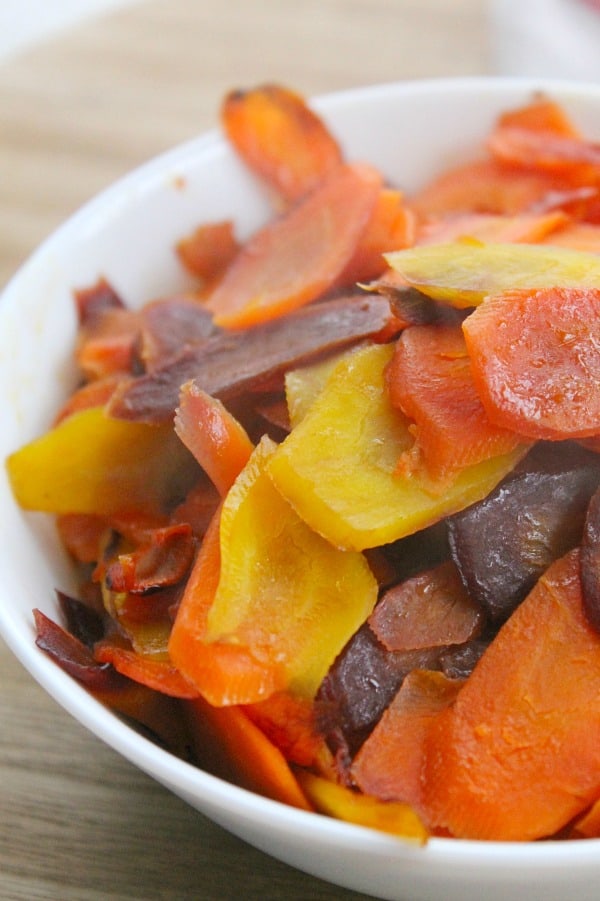 *Photos and Recipe updated January 2017*
You know yesterday as I was driving home all I could think about was the gift of time. I always say "I have no time." I really do feel this way. I am so busy with kids, family, school, and this blog that I have no time for anything else.
Yes I work in play dates and visiting family but it can be tough to do everything. The kids have been home since early Tuesday because we had a crazy snow storm here in NC. So I have been on duty a lot this week.  Yesterday my husband said, "Honey, just go. Go do your things, get a coffee and breathe."
See I had not even left the house all week because of the weather. We did go outside to play but just stayed in the neighborhood. So he knew, I needed time. So I went to Target, got a coffee, looked at candy that was on sale and came home. What I really appreciated though was time and how yesterday it felt like such a gift.
Cooking these carrots, I feel the same way. To make them takes such little effort but the reward is big. All you have to do is peel the carrots, slice them into sticks, add to your pot with some olive oil, garlic, and salt and in 20 minutes you have a great side dish that would compliment any meal!
This is something I try to make often when I need to get dinner on the table quick. They are the kind of side dish that is hassle free. You put them on and you really do not have to mess with them again until they are done, kind of like this soup I make and this pasta I make as well! ENJOY!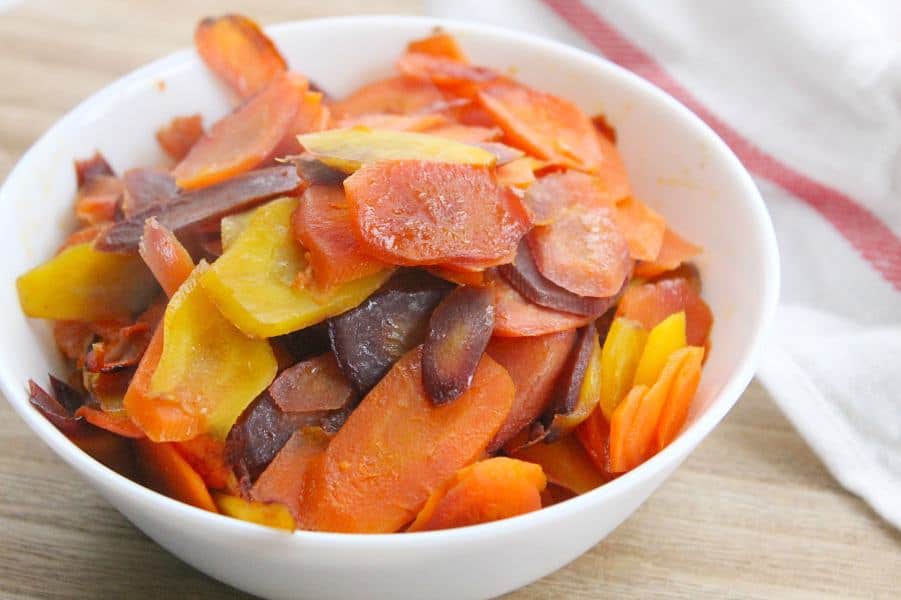 Want to connect more with TheBitterSideofSweet? Follow at:
Facebook | Bloglovin | Pinterest | Instagram | Google+ | Twitter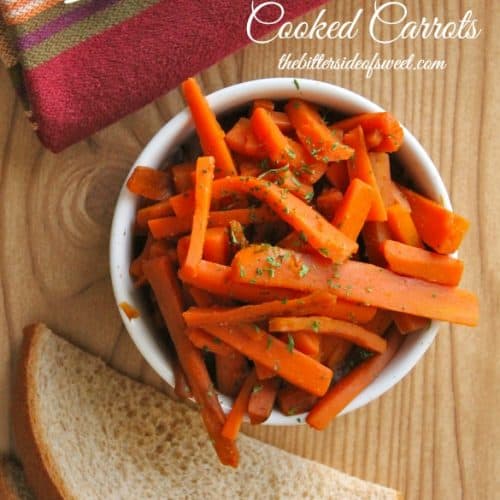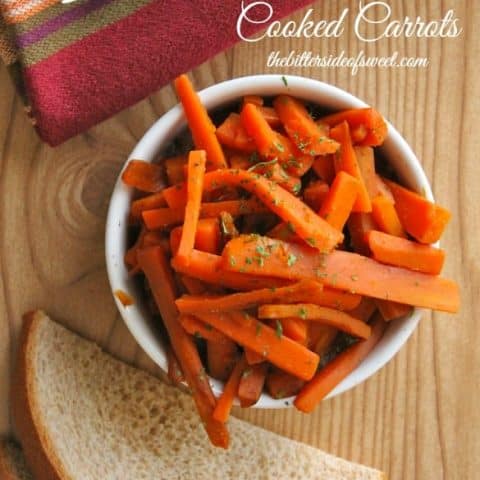 Cooked Carrots Recipe
Easy side dish ready in less than 30 minutes!
Ingredients
4 cups carrot sticks, (about 5 carrots peeled and sliced)
1/4 cup olive oil
1/2 teaspoon garlic powder
pinch of salt
Instructions
In a medium size pan add olive oil and carrots. Stir.
Allow to cook on medium heat for 5 minutes.
Add garlic and salt. Cover and cook for 15 minutes stirring occasionally.
Serve warm and ENJOY!