Enjoy a simple to make snack with this Chocolate Coconut Flax Popcorn. It's sugar free and packed with Omega 3, protein and fiber!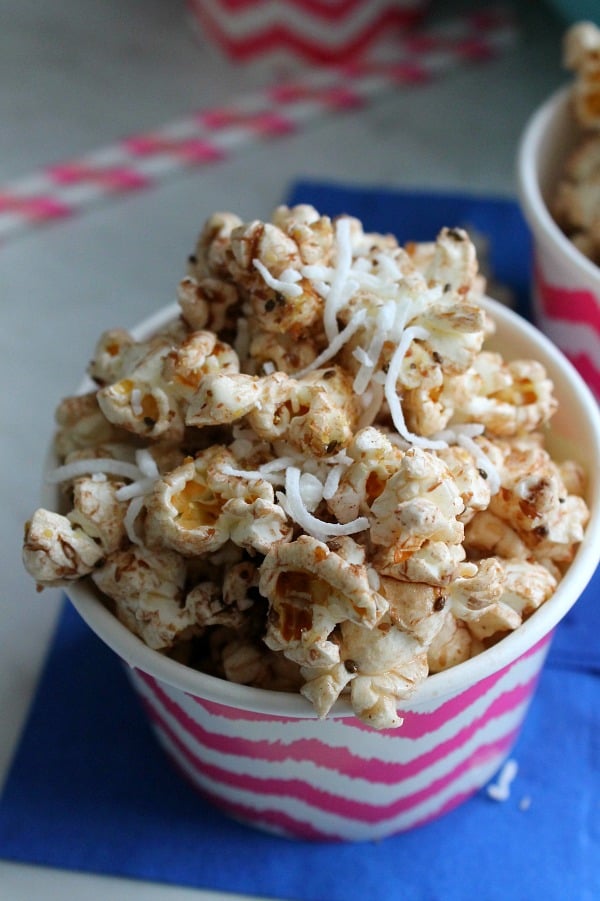 Happy Monday all! Sorry you didn't see me last week. It was crazy as I am sure you can understand. We are on our last full week of school and there have been lots of field trips and extra activities for the kiddos. We are counting down the days! Woot!
So popcorn is my favorite snack. I am actually one of those who will pop it and eat it plain. No salt, butter or anything. I just love it all natural.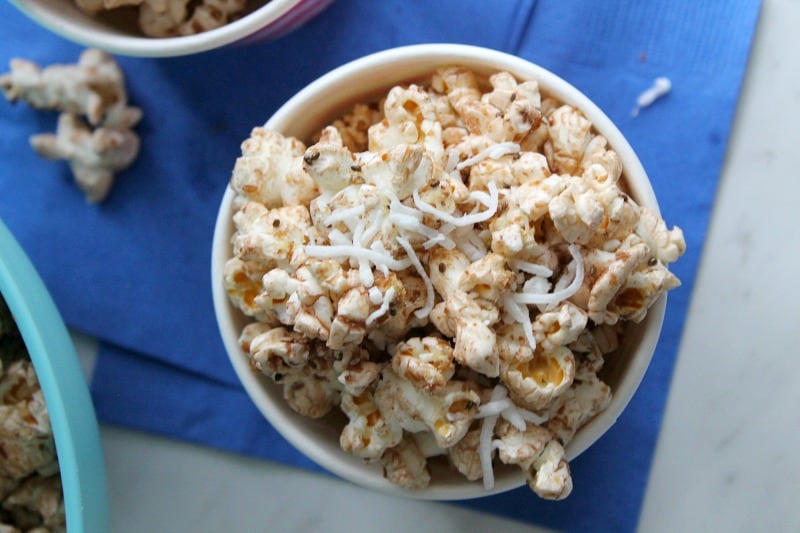 That doesn't mean I don't like a  good flavored popcorn every once in a while. But my hubby is cutting sugar from his diet so I am on a mission to make some awesome snacks sugar free!
I was a little worried because I added a flax, chai, coconut mix to it. I wasn't sure if he would like it. But the jury is in and he loved it!
So my first attempt at a sugar free snack went well!!
Tell me what other snacks should I attempt to make sugar free? I am in need of some ideas!!
Popcorn tips:
I used an air popping machine but you can do it over the stove or use microwave popcorn.
I wanted it to be natural which is why I used air.
Over the stove you just add enough oil to cover the bottom of your pot. Add popcorn kernels. Cover and keep heat on medium low.
When the popping starts to slow down turn off heat.
Wait a minute before taking popcorn off the stove.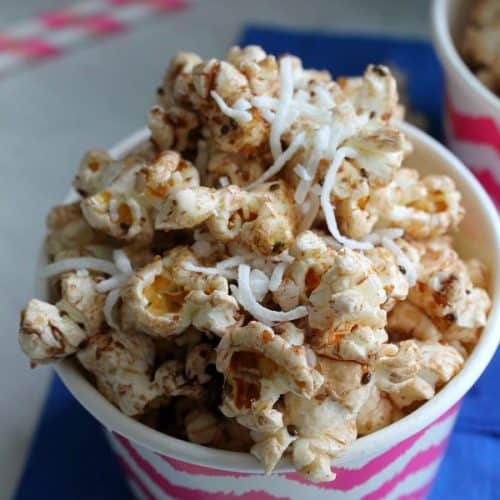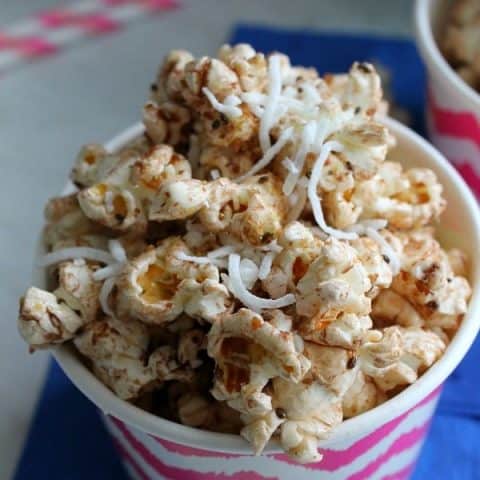 Chocolate Coconut Flax Popcorn
Ingredients
6 cups popped popcorn
3 tablespoons coconut oil
1 tablespoon unsweetened cocoa
1 teaspoon stevia
2 tablespoons flax, chia, coconut mix (I used Barlean's)
shredded coconut unsweetened, optional
Instructions
Place popped popcorn in large bowl, set aside
In medium pot on medium heat add coconut oil and allow to melt.
Mix in cocoa and stevia.
Pour over popcorn.
Stir in flax mixture.
Serve and ENJOY!