Light, airy popcorn that is full of sweet, salty and almond flavors! This Chocolate Almond Popcorn is so addicting it will have you coming back for more!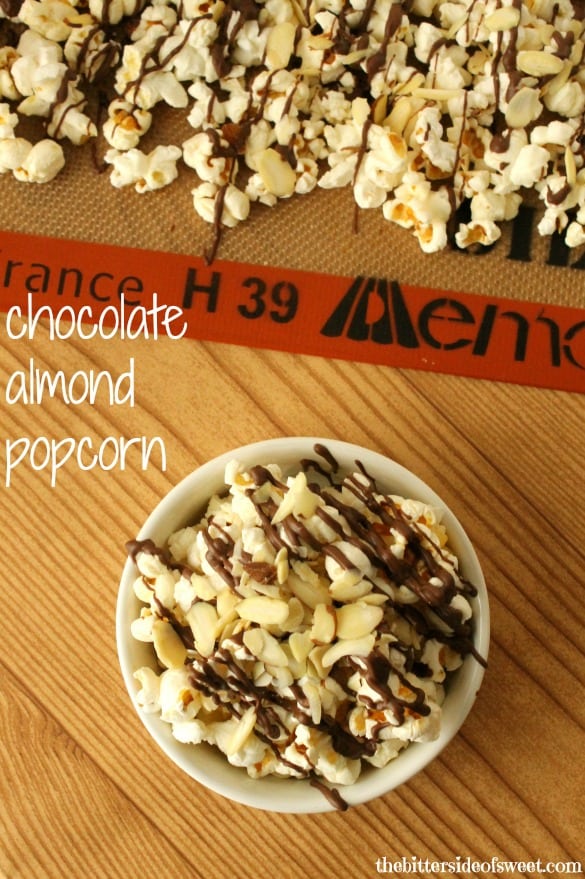 This last weekend our house was full of sickness! My 2 year old had a stomach virus and on Monday my vertigo was acting up. So needless to say it was not a fun time. The thing was all I could think about was chocolate. And craving chocolate!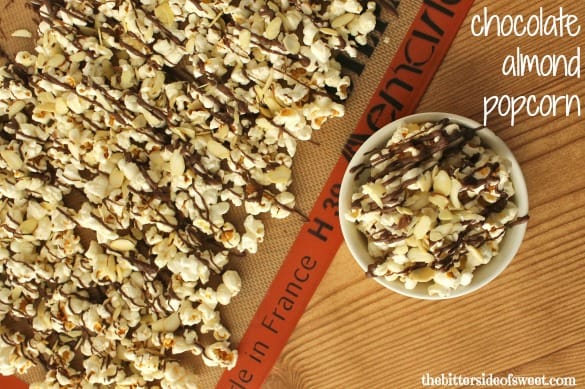 So by time we all started feeling better I was making all kinds of chocolate goodies. This popcorn happened to be one of them. If you have read this blog for sometime you know I have a slight addiction to popcorn. I can't help it. It is one of those snacks that you can make in just minutes and it is completely satisfying! And not all that unhealthy for you either!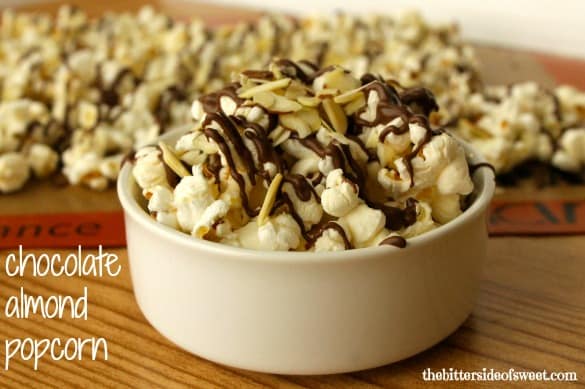 You would probably guess that this didn't last long in our house. Actually half a day because I kept walking by the containing and picking at it throughout the day. The kids polished off the rest of it for snack time! Guess it is time to make more! ENJOY!!!
Want to connect more with TheBitterSideofSweet? Follow at:
Facebook | Bloglovin | Pinterest | Instagram | Google+ | Twitter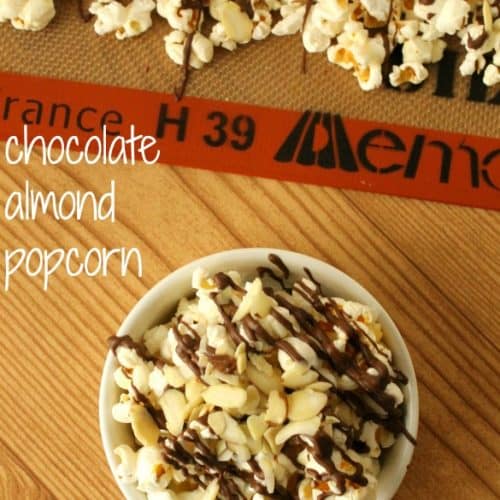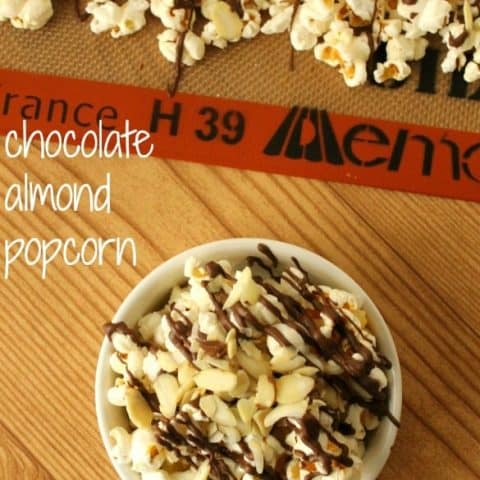 Chocolate Almond Popcorn
light, airy popcorn drizzled with chocolate topped with slivered almonds
Ingredients
4 cups freshly popped popcorn
1/2 cup melted Candiquik
1/4 cup slivered almonds
Instructions
Line cookie sheet with parchment paper or silpat.
Spread out popcorn.
Drizzle with chocolate.
Sprinkle with almonds.
Allow chocolate to set, serve and enjoy!