We like a variety of foods in our house but Italian and American-Mexican are the types that we tend to want to cook up first. So when I realized I loved using tortillas I decided to make Chicken Tortilla Cups.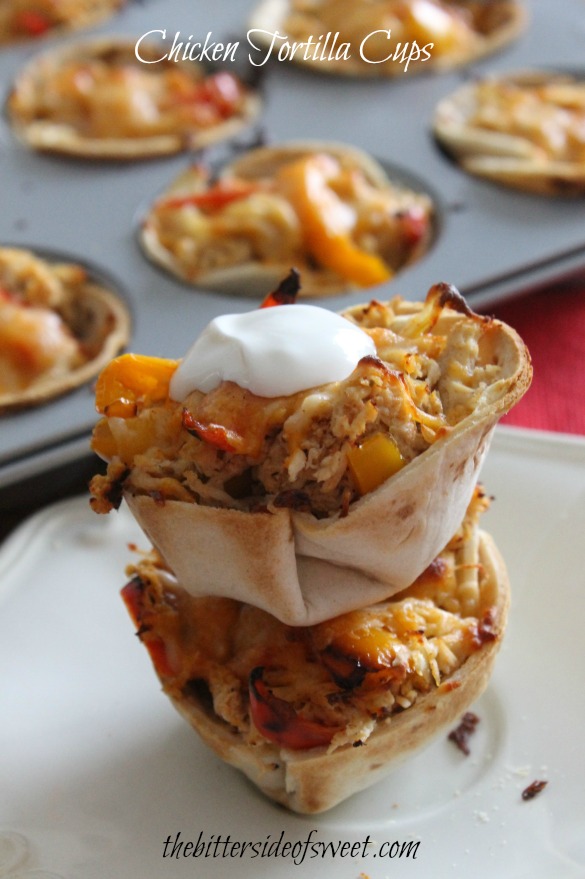 Why did I say American-Mexican? Well I believe what we make here in our house is probably not authentic Mexican food and so wanting to make sure I don't miss represent I call it American-Mexican. I think this dish might be a little bit of both!
When I made these vegetable tortilla cups I instantly knew that they would not be the only version of this recipe that I would make! My family has gobbled these up over and over and do not seem to get tired of them at all.
For me to make them this way just kind of changes things up a bit. Rather than doing the regular taco night I make them into these cute little cups that the kiddos can still hold in their hands and munch away on.
When you make these you want to make sure you use my Mexican Shredded Chicken recipe because that is what you will use to fill these bad boys! ENJOY!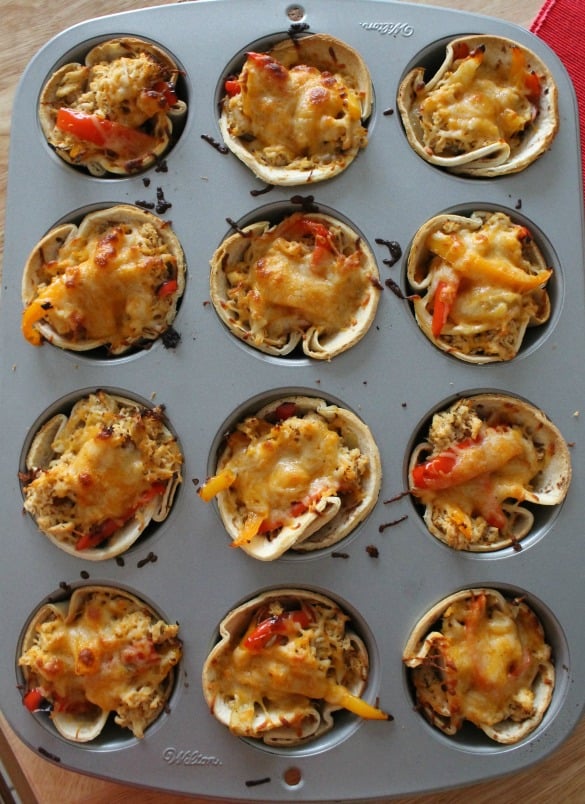 Want to connect more with TheBitterSideofSweet? Follow at:
Facebook | Bloglovin | Pinterest | Instagram | Google+ | Twitter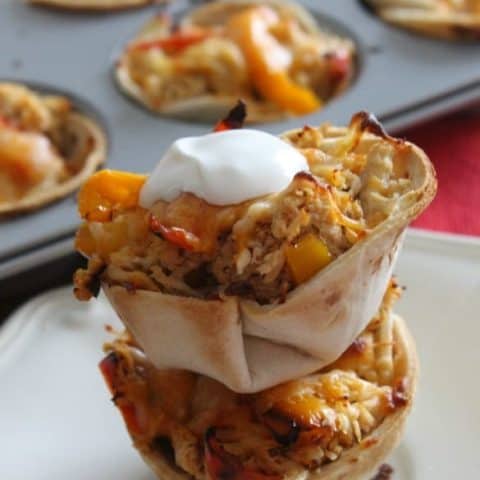 Chicken Tortilla Cups
Total Time:
1 hour
5 minutes
Crunchy chicken filled tortilla shells perfect for any night of the week!
Ingredients
FOR THE FILLING:
1½ pounds chicken breast or tenderloins
2 cups sliced sweet bells peppers
1 cup sliced onion
olive oil
1½ tablespoon Mexican seasoning, I used McCormick Seasoning
¾ cup water
18 flour tortillas, 6 inches
8 oz shredded mexican blend cheese
Instructions
FOR THE FILLING:
In a large pot boil chicken for 15 minutes.
While chicken is boiling, slice peppers and onions.
In a large saute pan drizzle with olive, add peppers and onions and cook for 10 minutes.
Drain the chicken and cool for 2 minutes.
Shred chicken and add to peppers and onions.
Sprinkle with Mexican seasoning and stir till mixed into the chicken well.
Add ¼ of a cup of water at a time to the mixture. Stir between each ¼ cup to moisten the chicken.
After all the water has been added cook for 5 minutes. Set aside
Preheat oven to 350 F. Spray two 12 cup muffin pan with cooking spray.
Using a 4 round inch cookie cutter, cut each tortilla and place into muffin pan, pushing down the middle.
Add chicken filling to each cup.
Bake for 12 minutes or until brown.
Pull out and sprinkle with 1-2 teaspoons of cheese on top. Place back into oven till cheese has melted, about 2 minutes.
Cool and ENJOY!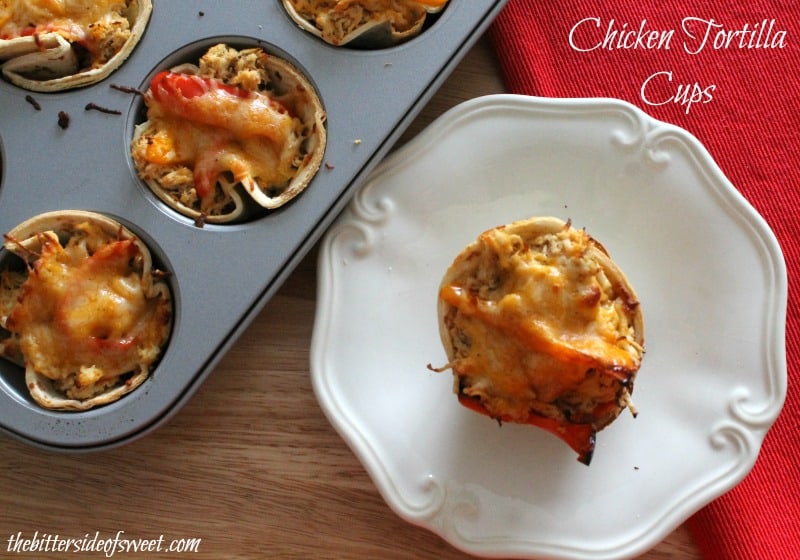 this recipe may be linked to these sites!