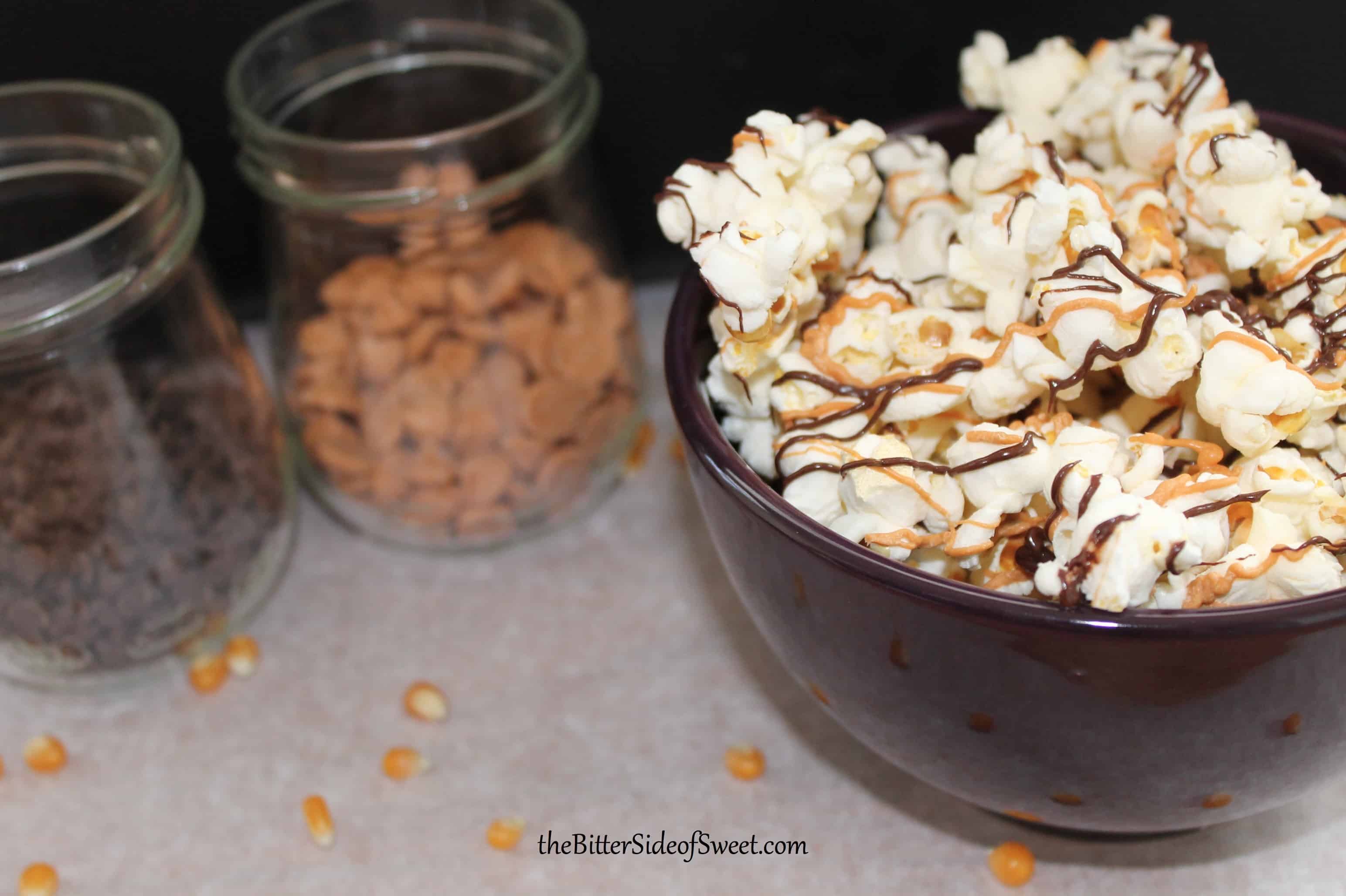 I was trying to think of a fun and festive type snack to feed to the kids this last weekend while we were celebrating our Christmas together.
I have been thinking for some time to get creative with popcorn. I am a little boring when it comes to popcorn. I like mine plain with a little bit of salt and NO butter. I want to actually taste the popcorn.
Anyways so I was figuring out how to spruce it up and this came along. We were eating it faster than I could make it. What I would do next time is go more heavy handed on the drizzling of these delicious flavors. You can definitely skip the wait time and just dig in!
BUTTERSCOTCH/CHOCOLATE POPCORN
YIELDS: 4 CUPS
PREP TIME: 25 minutes
COOK TIME: 5 minutes
TOTAL TIME: 30 minutes
Ingredients:
popcorn kernels
vegetable oil
1/4 cup butterscotch chips
1/4 cup semi-sweet chocolate chips
Directions:
1. Pour oil into a pot and add popcorn kernels. This should be enough to just cover the bottom of your pot.
2. Cover with lid and cook over medium heat.
3. Popcorn is done when the popping sound slows and only happens every 4-5 seconds.
4. Lay out cooked popcorn on a baking sheet with parchment paper.
5. Melt butterscotch chips and drizzle.
6. Melt semi-sweet chocolate chips and drizzle.
7. Wait for 15 minutes for it to harden and ENJOY!!