Happy Wednesday! Today I bring you another pancake recipe for Pancake Wednesday! Blueberry White Chocolate Pancakes to be exact.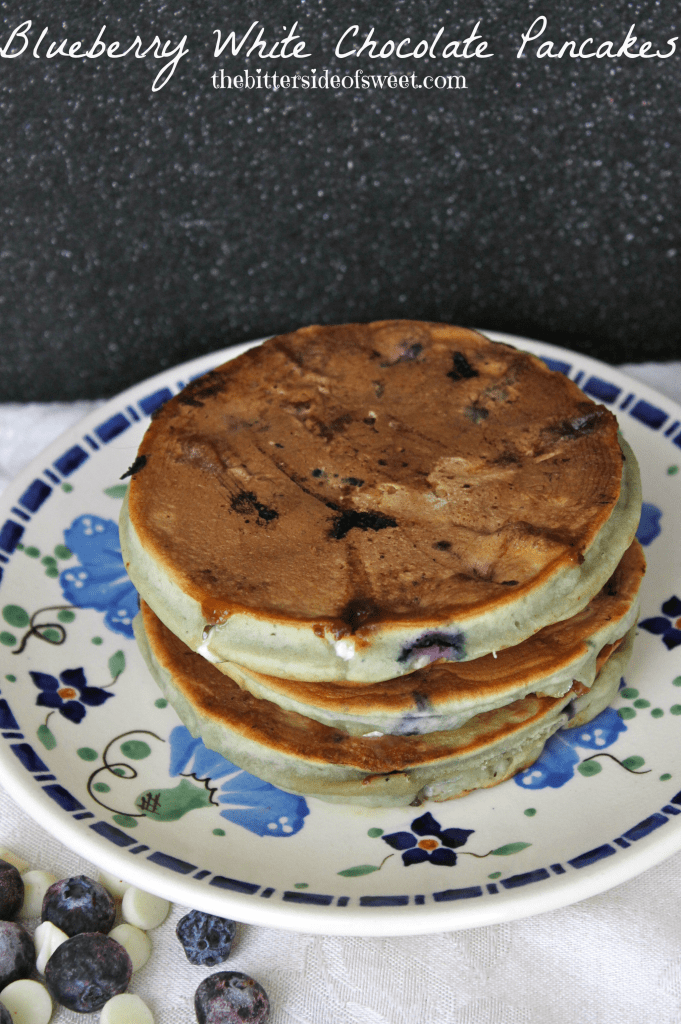 These pancakes were right up my alley this last week. I am so ready for warm weather and light and green trees and budding flowers all around! Luckly we are starting to see some of that even though some come weather has returned for a few days.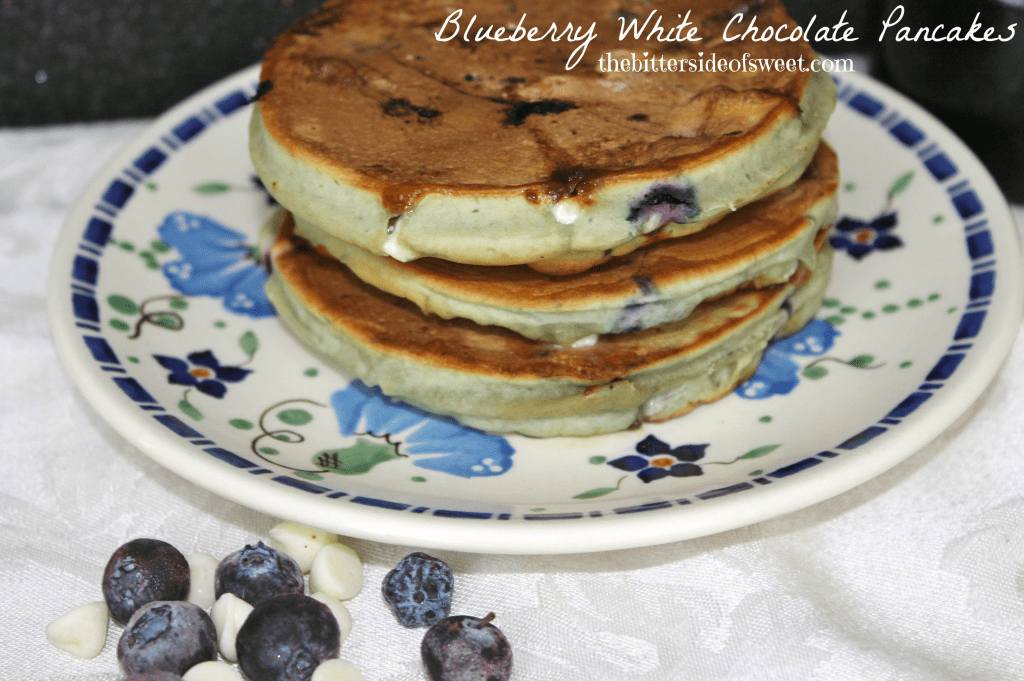 Blueberries, fresh or frozen, give me that light airy feeling. They are a great fruit to add to any dish you are baking with. The freshness of the flavor and the beautiful color along side the white chocolate in these pancakes combined with the syrup gives you the perfect bite!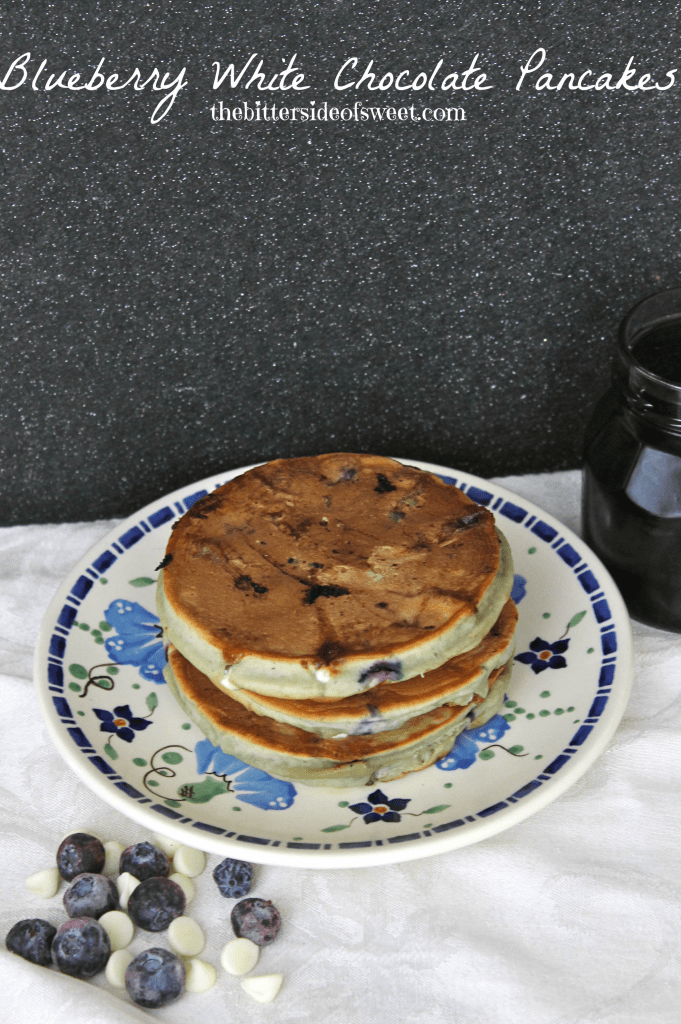 Want to connect more with TheBitterSideofSweet? Follow at:
Facebook | Bloglovin | Pinterest | Instagram | Google+
Blueberry White Chocolate Pancakes
Blueberry white chocolate combined into a pancake to make an excellent breakfast, brunch, lunch or dinner!
Ingredients
2 cups all-purpose flour
1 teaspoon baking soda
1/4 cup sugar
2 eggs
2 tablespoons oil
1 1/2 cup milk
1/2 cup white chocolate chips
1/2 cup blueberries
Instructions
Preheat pan or griddle.
In mixer combine flour, baking powder and sugar.
Gradually add in eggs. Then milk and oil.
Stir in white chocolate chips and blueberries.
Using 1/3 cup measure out pancakes pouring into pan or onto griddle.
They are ready to flip when bubble come up and start popping. Flip and cook for another 2 minutes.
Serve with your favorite syrup and ENJOY!