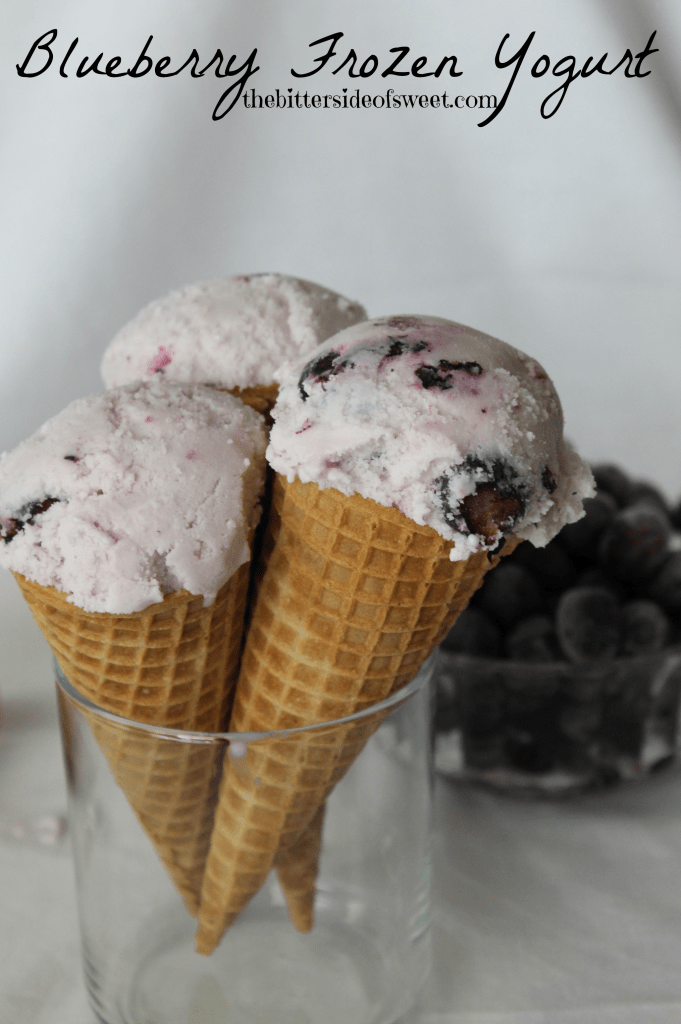 Are you having warmer weather this weekend? I hope so! This Blueberry Frozen Greek Yogurt will go well with any day, any weather!
I already mentioned when I shared these cookies with you that I had received some free samples of Chobani Greek Yogurt to try out. I have been having a blast trying different types of recipes. I admit I have never made frozen yogurt before. I have eaten plenty of it, but just never made it. I received a Cuisinart Ice Cream Maker a couple of years ago for my birthday. Let me tell you that was one of the best gifts I ever got.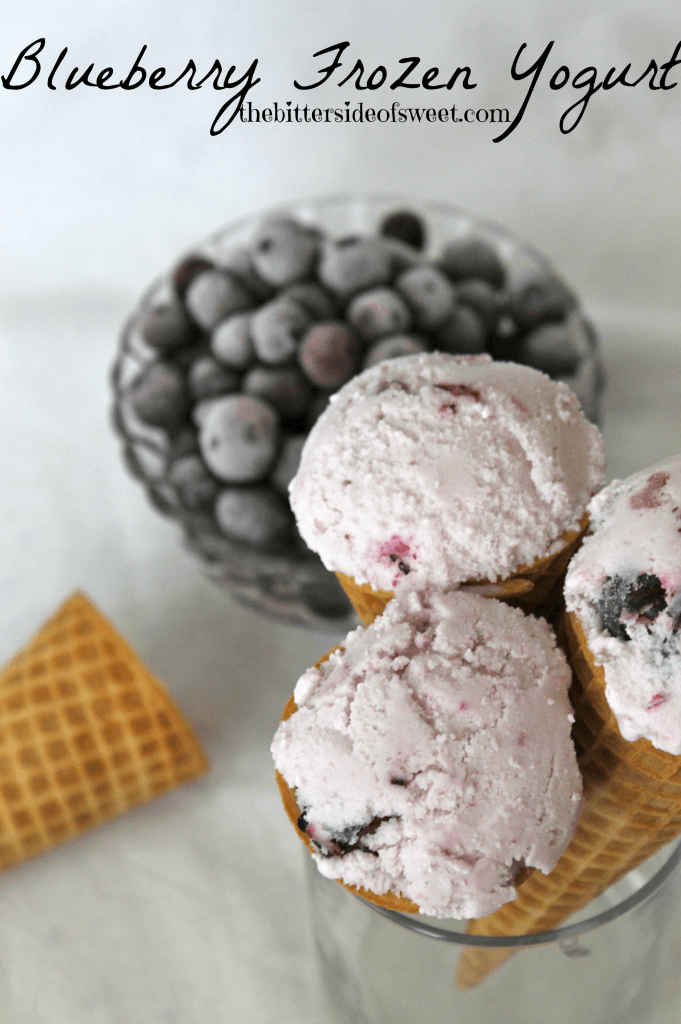 To put this together you will need an ice cream machine. I do not know how to make it without one because I have only made it with one. I totally recommend the Cuisinart, because that is what I have and it has worked great for me over the last few years!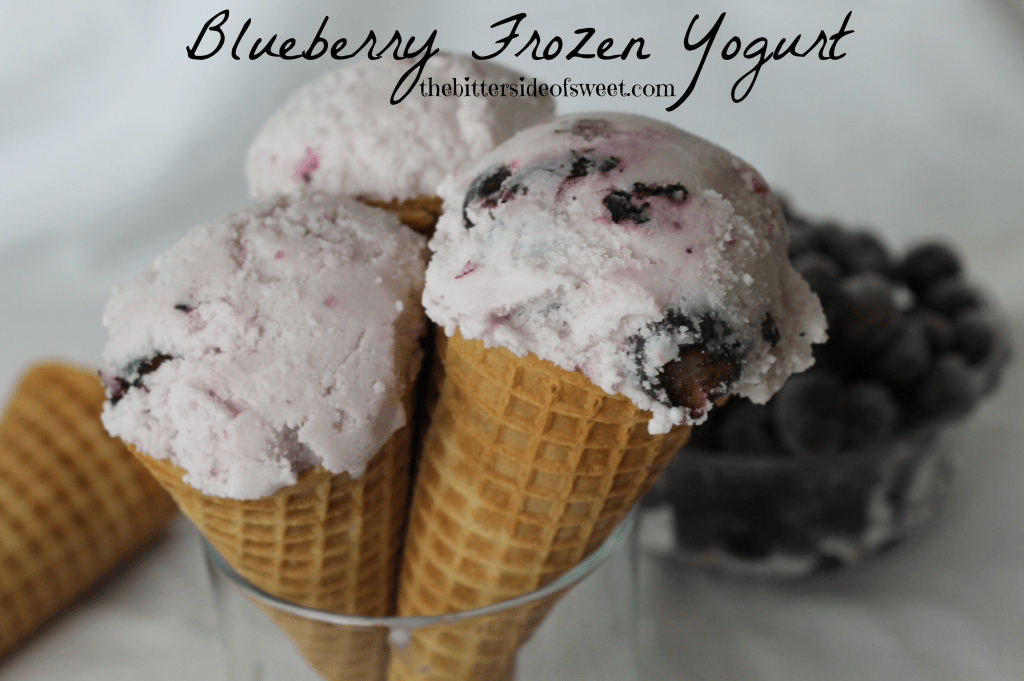 I am so excited about this recipe. It is so simple to make and I had everything in the house except the blueberries, so I didn't have to pick up a lot of ingredients to make this. For the most part, you will just combined the ingredients and let the machine do all of the work. Those really are the best kind of recipes to have!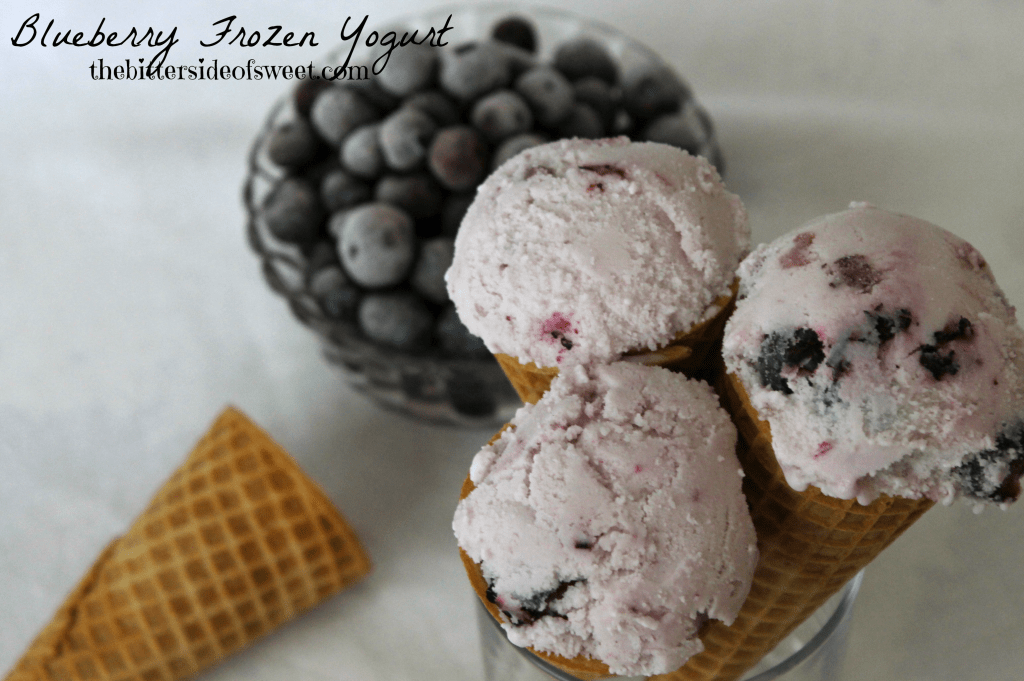 Want to connect more with TheBitterSideofSweet? Follow at:
Facebook | Bloglovin | Pinterest | Instagram | Google+
Blueberry Frozen Greek Yogurt
Ingredients
1-2/3 cups whole milk
1 cup sugar
2 cups 16oz. blueberry greek yogurt (I use Chobani)
1/4 cup heavy cream
1/2 cup frozen blueberries
Instructions
In small mixing bowl combine milk and sugar. Mix till sugar is dissolved.
Mix in yogurt and heavy cream.
Pour mixture into ice cream machine and churn for 25-30 minutes or based on your machines instructions.
When done, stir in blueberries.
Serve immediately or place in container and put in freezer for one hour.
ENJOY!
Notes
If you serve right away yogurt will be soft. Putting it in the freezer will harden it up a bit, so this is based on your preference. This is good for up to a week in the freezer.
This recipe is adapted from Cuisinart
Recipe linked at Tidymom