Just wanted to give a shout out to all mothers, soon to be mothers and those who are in between! Hope you have a fantastic day! Let's eat pie, shall we? Black Cherry Frozen Yogurt Pie is on the menu for today!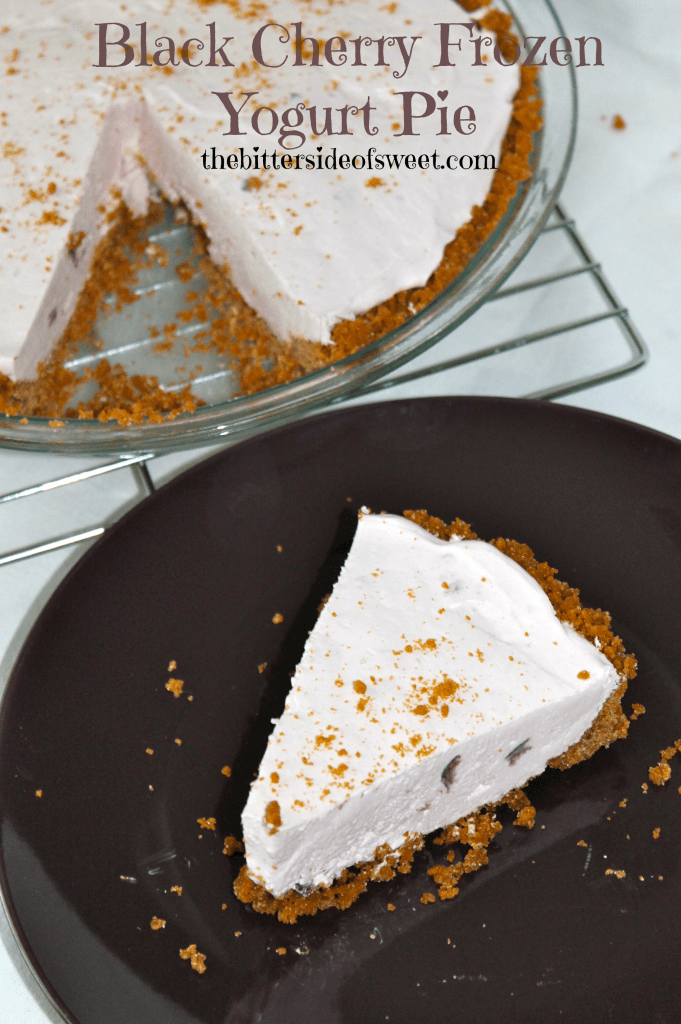 I ran across this frozen yogurt pie from Kraft Recipes and knew instantly I needed to make this using one of my favorite greek yogurt. The original recipe calls for yogurt but I am a little coo coo over Chobani's Greek Yogurts so I knew I needed to make it with that instead.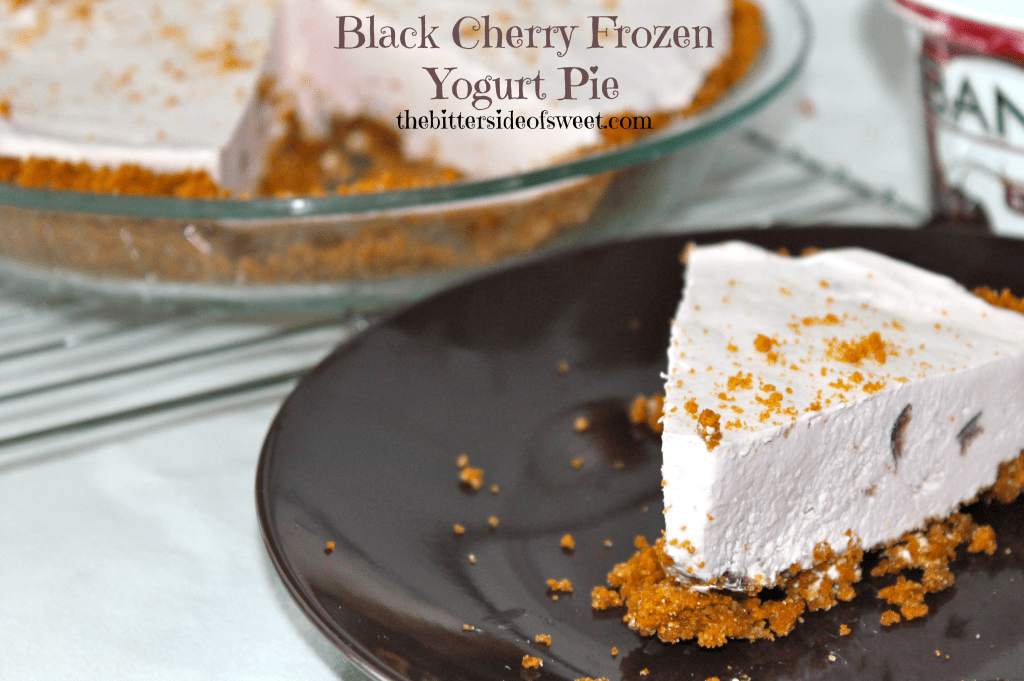 First let me tell you about this crust. This crust makes me to never want to have a graham cracker crust again. Seriously! Have you heard of Biscoff Cookies before? Well if you follow me on Instagram you would of seen that I picked up some at my local grocery store. I already knew I was making the pie so I though why not use these cookies to make the crust. Well of course my idea was not a new idea which I didn't realize until I started poking around the internet. Guess what? It's not a new idea!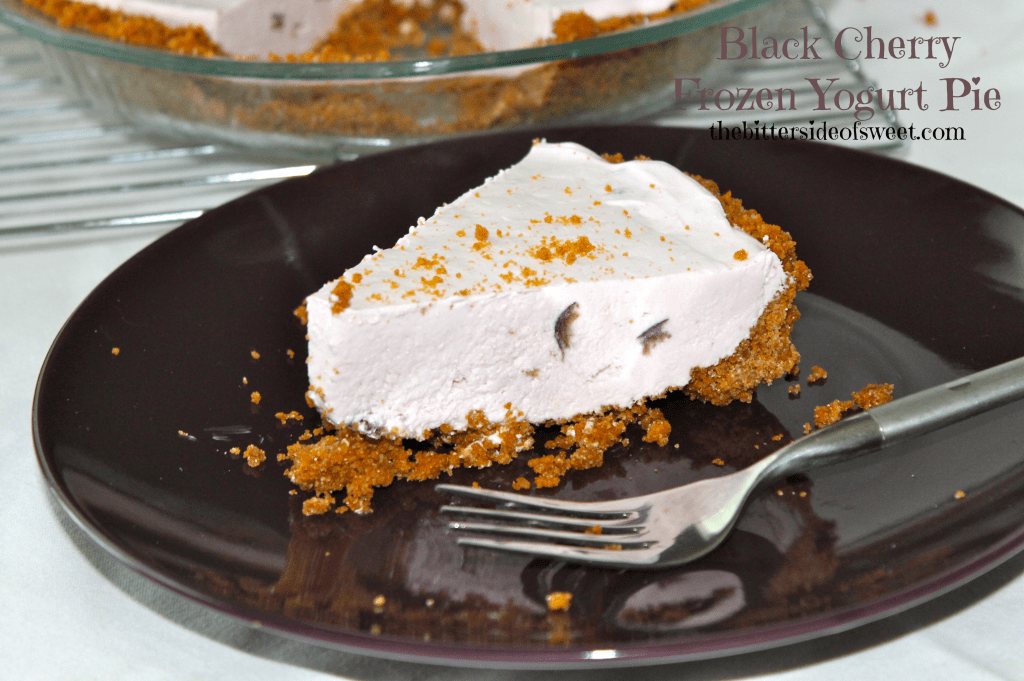 So how did I make this pie my very own? In the crust instead of standard white sugar I added brown sugar. Yep I sure did! When you taste these cookies they are like molasses and butter and then I go and add a little more depth to it and combined them with more butter and brown sugar. You really have to try it! Seriously! The yogurt pie filling is made up of Back Cherry Greek Yogurt and cool whip. That's it. It is that simple. You mix and bam, your done. Easiest pie I have ever made! Hope you will get a chance to try this too! ENJOY!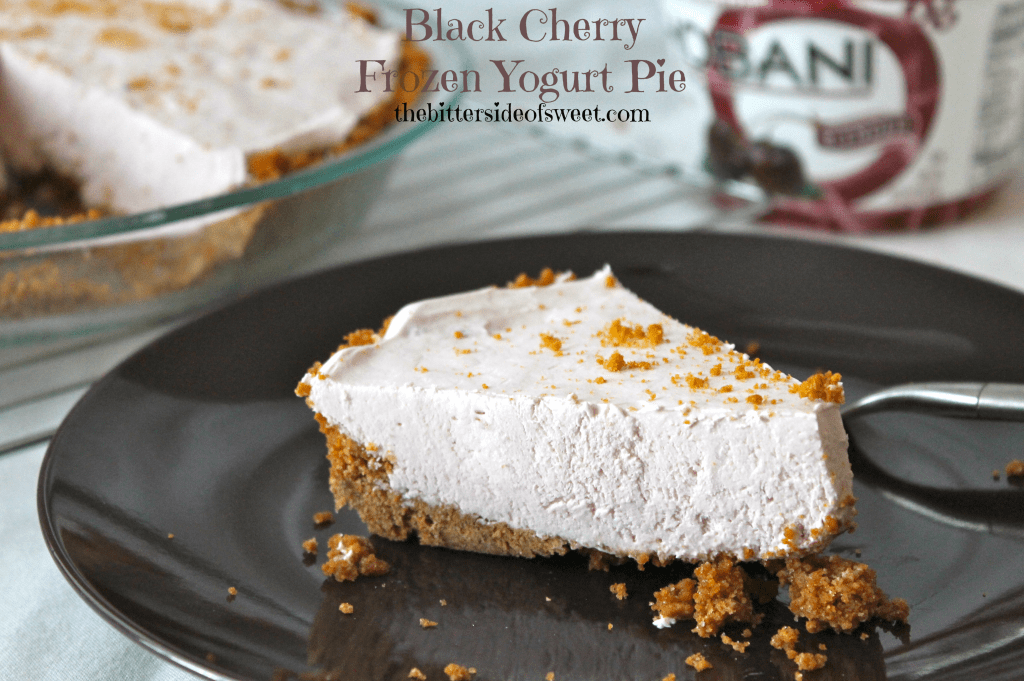 Want to connect more with TheBitterSideofSweet? Follow at:
Facebook | Bloglovin | Pinterest | Instagram | Google+
Black Cherry Frozen Yogurt Pie
Yogurt, whipped topping and a cookie crust makes a delicious pie that can be put together in minutes.
Ingredients
FOR THE PIE FILLING:
16 oz black cherry Greek yogurt, I used Chobani
4 oz whipped topping
FOR THE PIE CRUST:
24 Biscoff cookies
1/2 cup brown sugar
6 tablespoons butter, melted
Instructions
FOR THE PIE CRUST:
In a small pot melt the butter. Set aside.
In a food processor or in a plastic baggie crush the cookies.
In a bowl combine the cookies, brown sugar and melted butter. Use a fork to mix.
Spread out into a 9 inch pie pan. Freeze for 15 minutes.
FOR THE PIE FILLING:
Meanwhile, in a large bowl combine the Greek yogurt and whipped topping. Using a whisk, combine the two until incorporated and there are no lumps.
Take out the pie crust, pour the yogurt mixture into the pan and spread out.
Return to the freezer and freeze for 4 hours.
Take the pie out 30 minutes before you are ready to cut and serve. ENJOY!
Need more sweet treats! Here you go!
Strawberry Marshmallows Brownies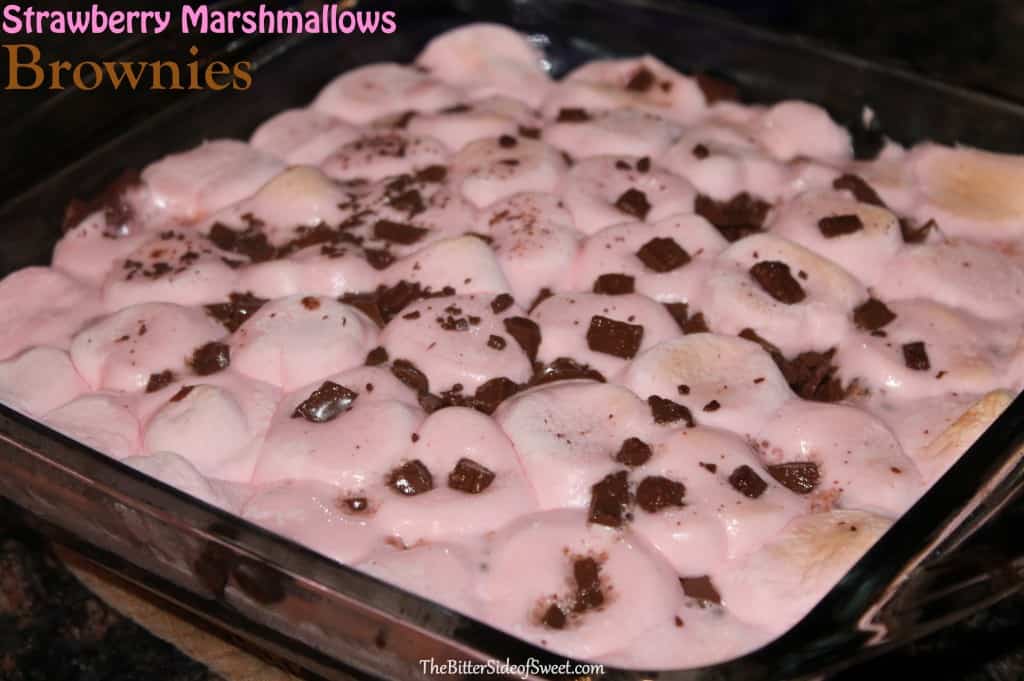 Chocolate Butterscotch Brownies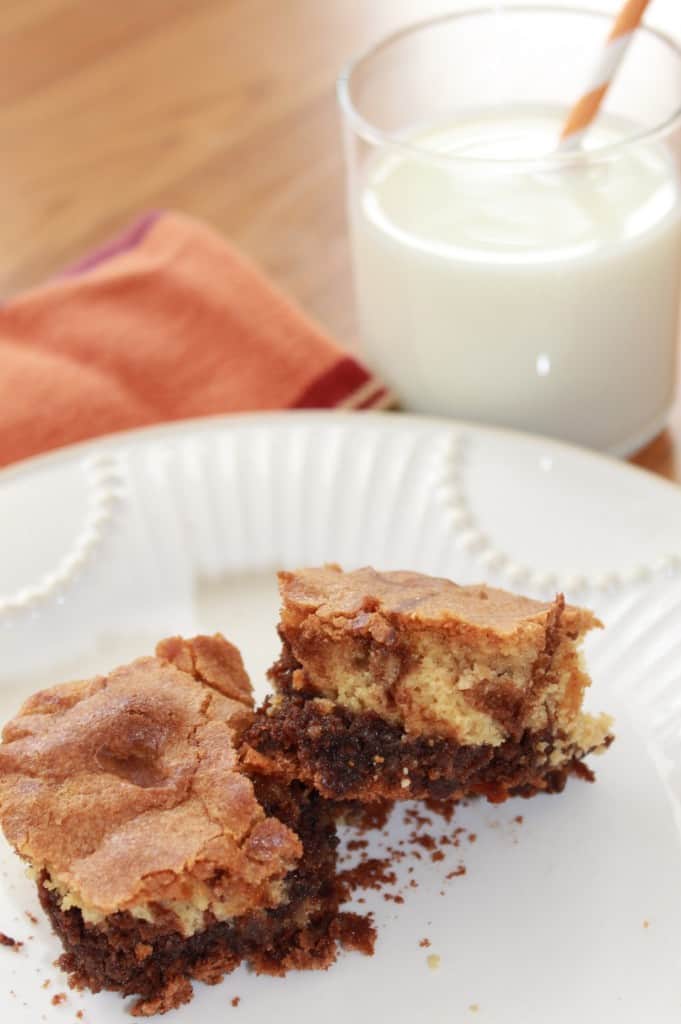 This recipe is linked over at these blogs!