I love popcorn! This Biscoff Cookie Spread Popcorn is combining two of my current obsessions (popcorn and all things biscoff) all into one snack!!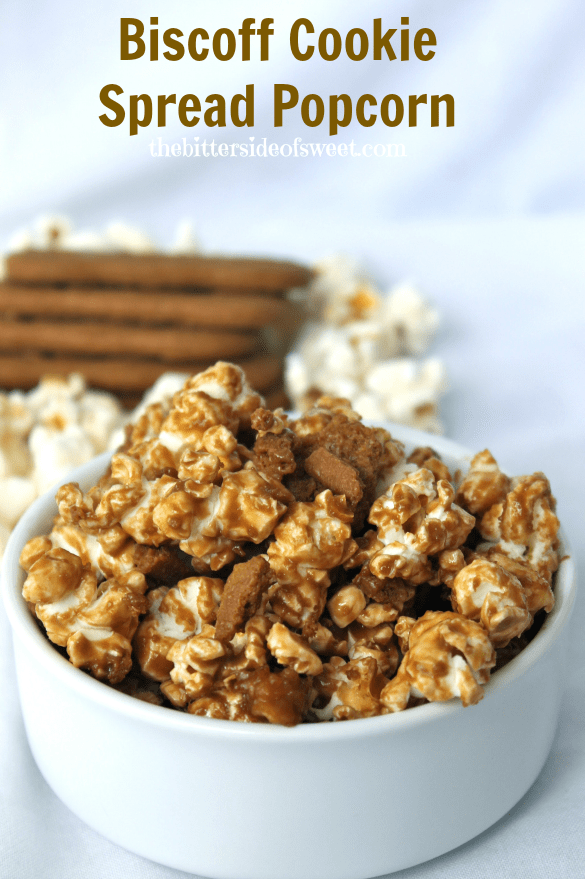 I absolutely love popcorn. I remember growing up we always had microwavable popcorn in the house. We also always had an air pop machine as well. I describe it to my kids all the time.
We would measure out the popcorn. We would turn on the machine. We would let the kernels go to the bottom and they would be jumping around because of the air. As we were waiting we would put butter in the dispenser and let it melt. Then you would hear the pop, pop, pop and slowly the popcorn would rise and push out into the bowl waiting below. Lastly we would pour the butter over and dig in.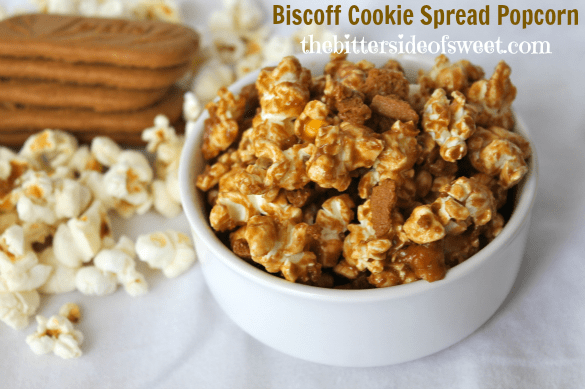 These days I never buy microwaveable popcorn. I don't have anything against it I just don't buy it. I buy the kernels and stand over the stove and cook the popcorn myself. The kids love to watch the kernels pop and become their favorite snack. Popcorn!!!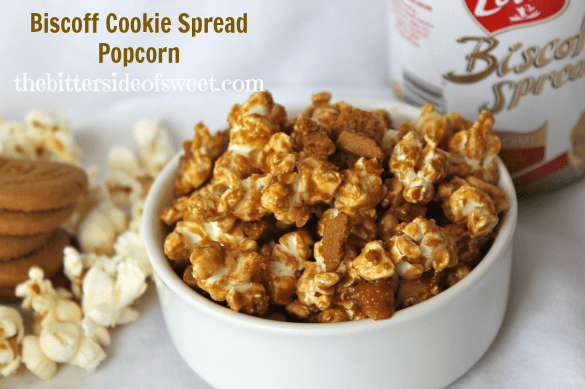 So lately I have been obsessed with all things biscoff.  I found biscoff spread and cookies at my local store. I really could eat the spread by the spoonfuls. I knew I had to combined my two favorite things together. Of course this is not a new idea but the way I wanted to do it would be just a little different. And then I found Karissa had done it like this as well. Either way I hope you take the time and make this! You won't be sorry!! ENJOY!!!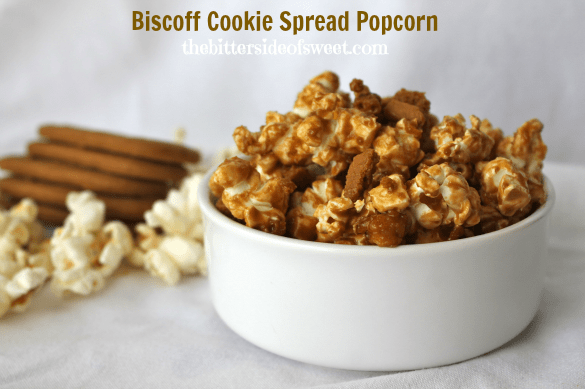 Want to connect more with TheBitterSideofSweet? Follow at:
Facebook | Bloglovin | Pinterest | Instagram | Google+
Biscoff Cookie Spread Popcorn
Combining my two obsessions to make the perfect snack! Popcorn and all things biscoff!
Ingredients
1/2 cup uncooked popcorn, about 6 to 8 cups cooked
2 tablespoons extra virgin olive oil
1/2 cup biscoff spread
24 biscoff cookies, crushed
Instructions
Pour oil into a pot and add popcorn kernels. This should be enough to just cover the bottom of your pot.
Cover with lid and cook over medium heat.
Popcorn is done when the popping sound slows and only happens every 4-5 seconds.
Lay out cooked popcorn on a baking sheet covered with paper towel to cool and let any remaining oil drain.
Next take popcorn and put into a large bowl.
Take 1/2 cup biscoff spread and melt in microwave for 25 seconds. Pour over popcorn and mix well to really coat the popcorn.
Add crush cookies and mix well.
Rest for 15 minutes and ENJOY!!
Need more popcorn? Here you go!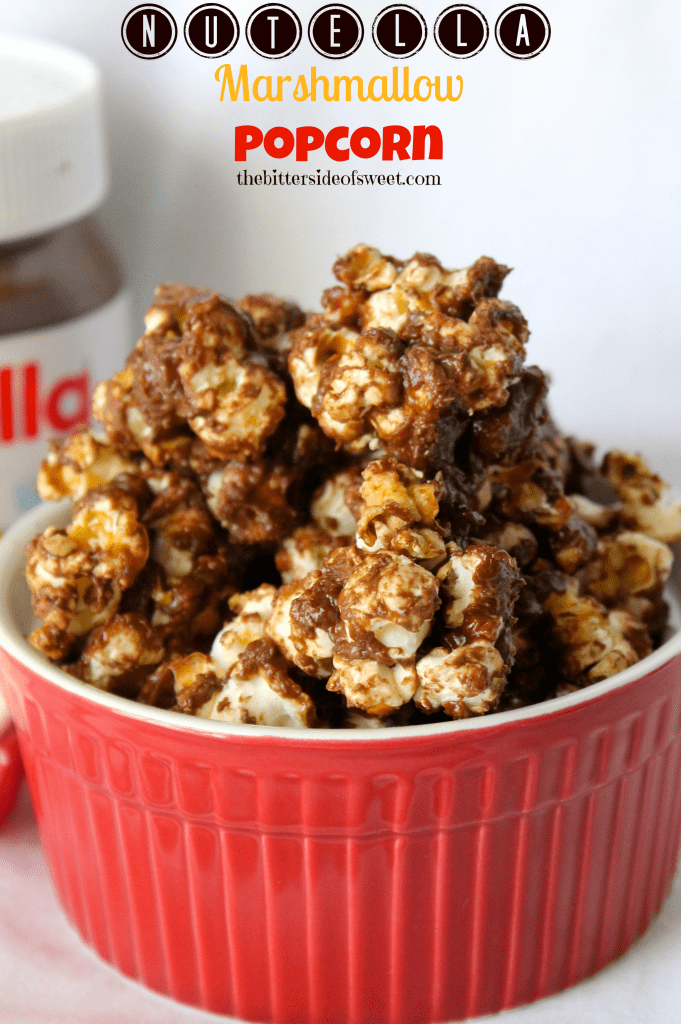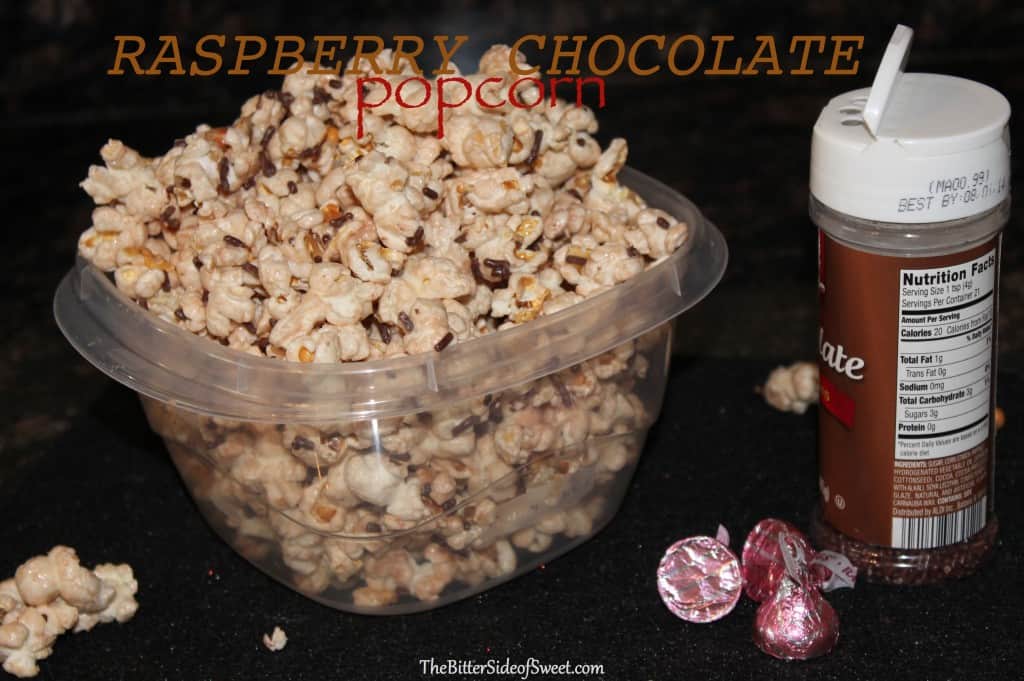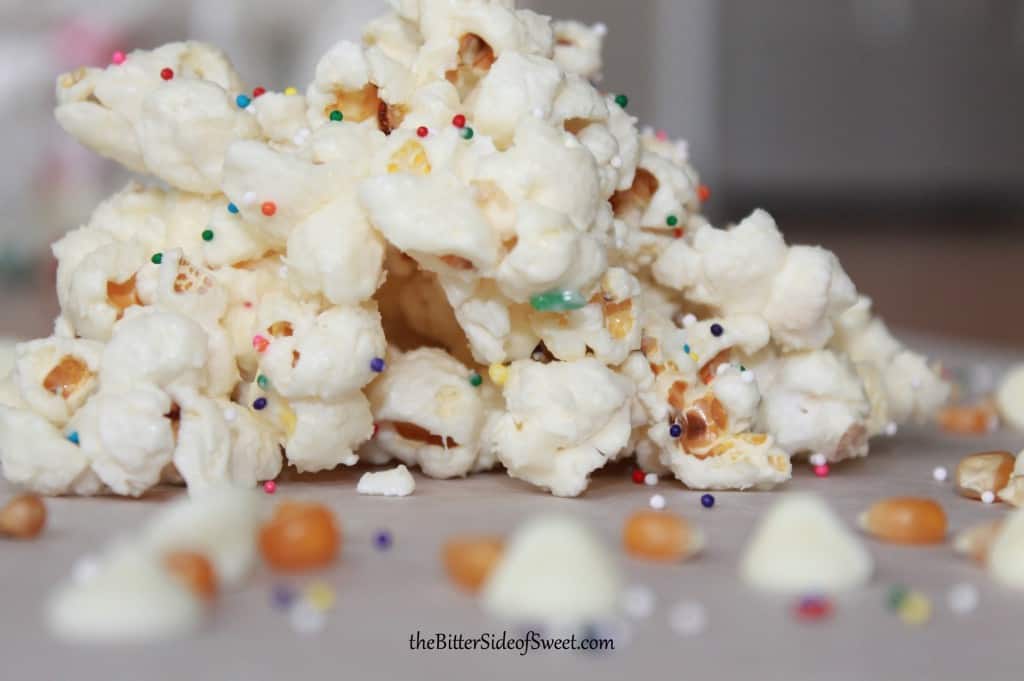 This recipe is link at these sites!